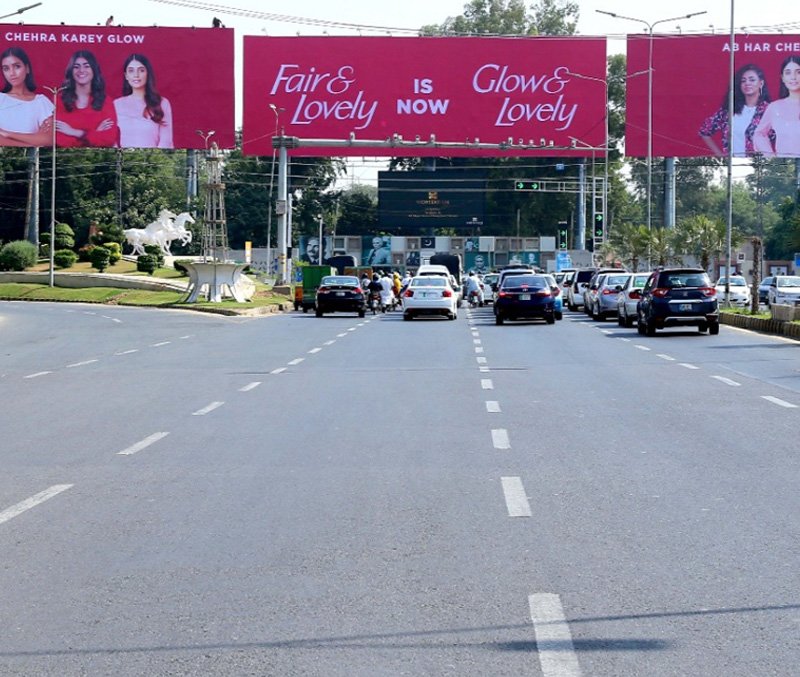 As the debate against colorism continues, renowned skin care brand 'Fair & Lovely' opted to
change its title to 'Glow & Lovely'. The brand also decided to revisit its packaging and overall
narrative as the old one projected the image of 'fairness' being the marker for female beauty.
This week the brand released several visuals featuring diverse women who represented a
variety of skin colors. The re-branding and the new visuals for the product have gotten attention
of many, heightening curiosity to what the brand will do next.
Unlike we've seen before, the brand chose to highlight women who are all successful in their
fields despite their skin colour. Diverting away from its message of fairness, these billboards
showcase women who are powerful, conscientious and capable whether they're fair, olive
toned, or warm-toned. Although Mawra Hocane still remains the brand ambassador, the
billboards undeniably also put forth diverse personalities such as Pakistani female footballer
Hajra Khan and the first female tabla player in Pakistan, Sumaira Waris.
Contrary to popular belief, neither Fair & Lovely nor Glow & Lovely products have any bleaching
agents or mercury. Instead the formulation of the product includes relatively safe ingredients
such as Vitamin B3, B6, C and E. other ingredients include glycerin, UVA and UVB sunscreens.
Staying with the idea of diversity and all inclusivity, the brand might perhaps deserve a pat in the
back for choosing to evolve and include all skin types beyond fairness.