Does Meera Jee Have a Secret Son?

[video src="https://www.instagram.com/p/B_b6IraDBZ9/"]
The notorious Meera Jee, on Sunday, posted a picture on her Instagram account that has raised a lot of eyebrows, along with plenty of well wishers congratulating the possible new mom:
The picture titled, 'Me and my son' has left all fans and friends surprised, to say the least. Apart from the hilarious positioning of the picture, where it looks like a metal pole is shooting out of the actress's mouth, this picture is quite adorable! The only question is, when did Meera Jee have a baby? And how did she hide her pregnancy?
All signs point to the baby in the picture being her, drumroll please, nephew. Earlier, Meera posted a picture of herself and her sister, who is holding a baby, in Morocco. And it's more than likely that the 'son' she is referring to is the same baby: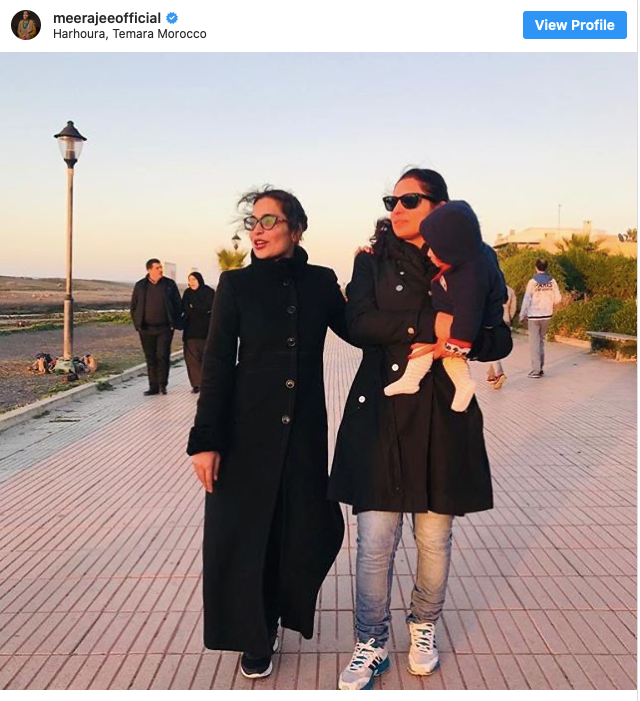 But you know what they say, a Khala is just a second mother, so we understand where Meera was coming from.
P.S that baby is adorable!