David Schwimmer Settles the Biggest 'Friends' Debate: Were Ross and Rachel on a Break?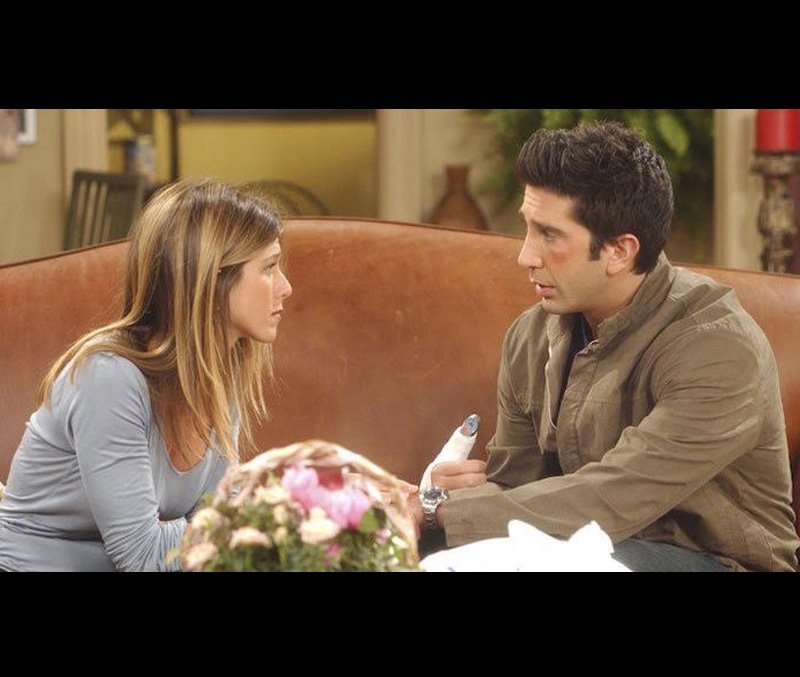 Everyone that's been following friends has at one point or another stood on one side of the debate in Rachel and Ross's break.
David Schwimmer – Ross, recently put the dispute to rest once in for all. In a recent appearance on the The Tonight Show, Schwimmer confirmed that Ross and Rachel were on a break when his character was seeing Chloe the copy girl in season 3 of the show.
"People are so passionately divided about whether or not they were on a break. It's not even a question. They were on a break," he said, overtly taking sides with Ross.
https://www.instagram.com/p/CC-Z7BMj1aW/?igshid=vit479nkml7f
During the appearance he recounted on how he came around to be on the show. Schwimmer revealed that he had initially rejected the role of a paleontologist initially, since his past experience with a character that was a paleontologist was a complete flop.
"I had a miserable experience on my first job as a series regular just before Friends, about a year and a half before. Luckily, that show, we only made 12 episodes and then it was canceled. But I felt like… I was not invited to play, my ideas were not interesting or listened to. Basically I felt like a prop. Just shut up and say the line," he said.
"… When you sign up for a show, you're committing to five or six years of your life. And, at that point, I thought, 'This is horrible. I feel like it's a prison sentence,'" he said.
"It just wasn't fun. So when that show was canceled, thank goodness, I was like, 'I'm never doing another sitcom.'"
He talked about he had returned to Chicago and was back to doing theater and rejected the offer from friends when he received it. Until Jim Burrows called him.
"He was going to direct the pilot of Friends, which he did, and he said, 'You gotta come out and meet everyone.' And I was like, 'I can't say no to this guy, he's a legend'. So I went and that's when [creators] Marta [Kauffman] and David [Crane] told me that they had written Ross with my voice in mind. And I was like, 'What are you talking about?'"
"They reminded me [that] I had auditioned for them a year before. They had written a show about six New Yorkers living in the same apartment building called Couples. And then a year or more later they created Friends. And so when I heard that they wrote this part with me in mind, I was like, 'OK. Yeah. Let's do this.' It's the biggest compliment ever."