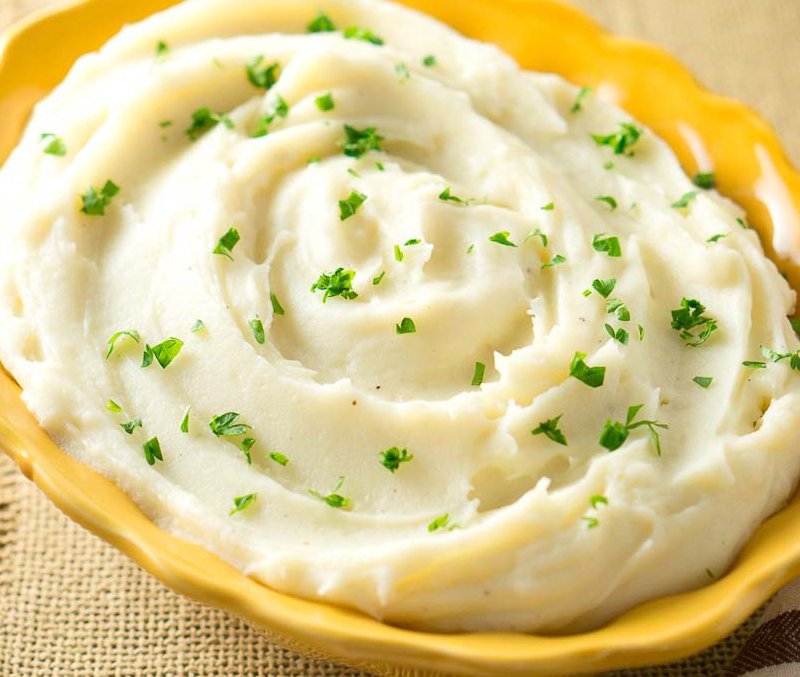 Who doesn't need a quick, easy recipe for creamy mashed potatoes. They work as amazing sides for mains, and for people like us, all you need is a bowl and a spoon to make creamy mashed potatoes the main event! With this recipe, we promise, whether you're hosting game night or a dinner for your family and friends, everyone will not be able to get enough of the potatoes!
Here's what you need:
potatoes
Butter
Cream, or whole milk
Salt and freshly ground pepper
Here what you need to do:
1.Boil the potatoes with the skin still on. Boiling it without the skin allows the potato to absorb too much water and lose flavour.  Once the potatoes have come to a boil, add 1 teaspoon of salt to flavor the potatoes as they cook. Cook your potatoes for 20 to 30 minutes or until they are very easily pierced with a fork and the skin easily pulls away from the potato where cut.
2.Remove the skin.
3.Add the hot potatoes back into the pot and add the butter to them.
4.To avoid chunks, opt for an electric hand mixer that will easily mash the potatoes and mix it evenly with the butter and cream. Add the cream now to truly make your mashed potatoes creamy.
The quantity of the cream and the butter totally depends on how creamy you want them to be. But be sure to not overdo it, you don't want your potatoes to be swimming in a sea of cream and butter!