Bella Hadid Slams Instagram for Removing Post About Her Dad's Palestinian Roots

Bella Hadid just schooled Instagram for bullying her by removing her post. But what was it? The brunette beauty had shared a picture of her father, Mohamed Hadid's old US passport which showed his birthplace as Palestine.
Instagram removed the post on grounds of 'harassment and bullying.' Bella then shared a screenshot of the notification she received from Instagram saying the content went against its community guidelines, writing, "@Instagram exactly what part of me being proud of my father's birth place of Palestine is "bullying, harassment, graphic or sexual nudity?"
Hadid also posted her 71-year-old father's old passport from 1988. "Do you want him to change his birthplace for you?" she wrote.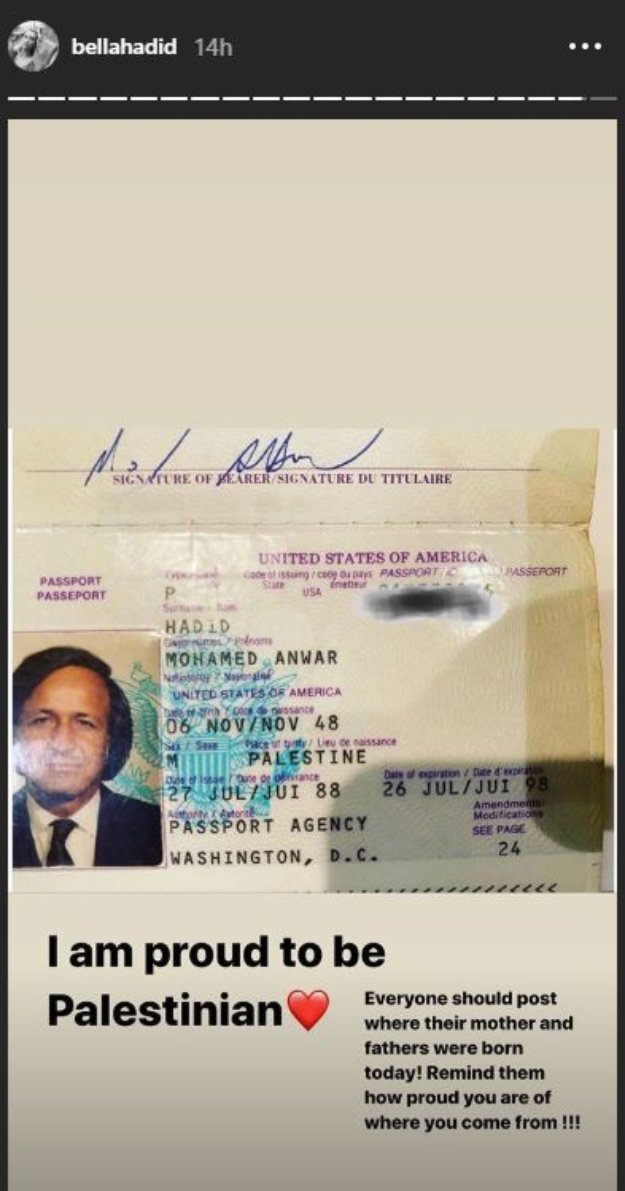 "I am proud to be Palestinian," she said, encouraging fans to "post where their mother and fathers were born today! Remind them how proud you are of where you come from !!!"
According to a spokesperson from the Facebook company, which owns Instagram, posts are not removed based on people's nationality or ethnicity, nor was Hadid's content removed because of its reference to Palestine. However, they not only went ahead to apologise for the removal of her post but also restored it. This is the public statement they released: "To protect the privacy of our community, we don't allow people to post personal information, such as passport numbers, on Instagram. In this case the passport number was blurred out, so this content shouldn't have been removed," read the statement. "We've restored the content and apologise to Bella for the mistake."