Yeh Dil Mera: Has Noor-ul-Ain Supressed Memories of her Father Murdering her Mother?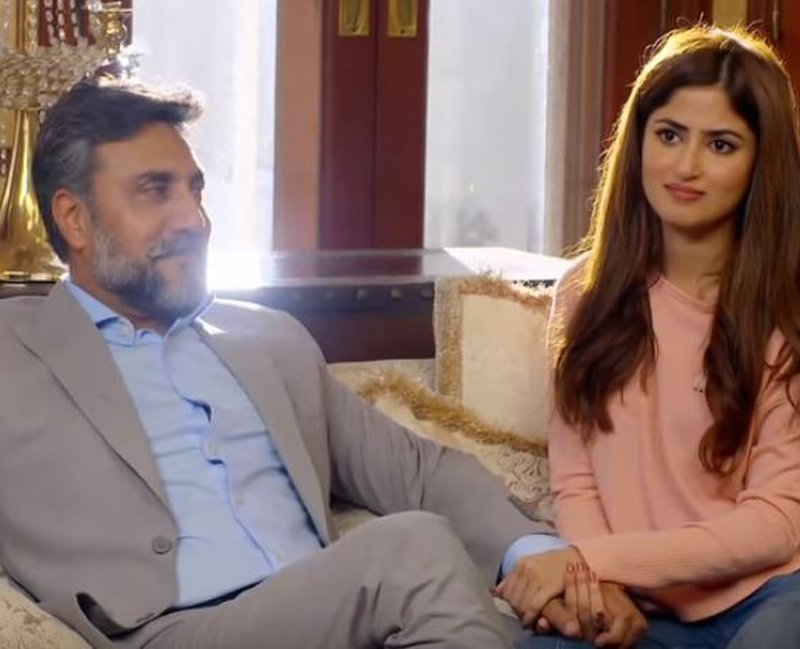 One of the best drama serials on air right now apart from Alif, is Yeh Dil Mera. Directed by Aehsun Talish and starring real life couple Ahad Raza Mir and Sajal Aly, as well as Adnan Siddiqui as the antagonist, this suspense/love/mystery boasting show has everyone guessing about what's going to happen next, and we have predictions.
It's been made clear since the start of the drama that Noor-ul-Ain, played by Sajal Aly, is afraid of the dark, has recurring nightmares that disrupt her sleep, and has a lot of gaping holes in her memories. It's also been made evident that Agha Jaan, played by Adnan Siddiqui, is not a good guy and is responsible for the murder of Armaan's (Ahad Raza Mir) parents and infant sister, as well as being physically abusive towards his nth secret wife.
In the most recent episode, it's been revealed that Armaan's mother was friends with Noor's mother and they met at the cabin, near the place Armaan's parents are later murdered in cold blood.
So could it be that Noor's supressed memories, fear of the dark and recurring nightmares are because she has A) Been brainwashed by Agha Jaan into forgetting the memory of her mother's murder, B) Has stifled the memory on her own accord as that's what victims and witnesses of trauma are known to do or C) Sustained an injury during the time of her mother's murdered that caused some sort of temporary amnesia and made her forget the truth, which Armaan is now slowly reminding her of and would explain her scar?
That would also explain why Agha Jaan is extra protective of her and constantly has his lackey monitoring her every move. And while people were angry at Armaan for marrying Noor only for revenge, it is now likely that he is just exposing the truth about her father to her , how he not only murdered Armaan's family, but his own wife and Noor's mother too!
'Yeh Dil Mera' has it's entire fanbase on the edge of their seats and we're glad a mystery/thriller/suspense themed drama is airing amongst all the saas/bahoo type genres already on air.