Will Shahwar Finally Marry Mahwish in Meray Pass Tum Ho?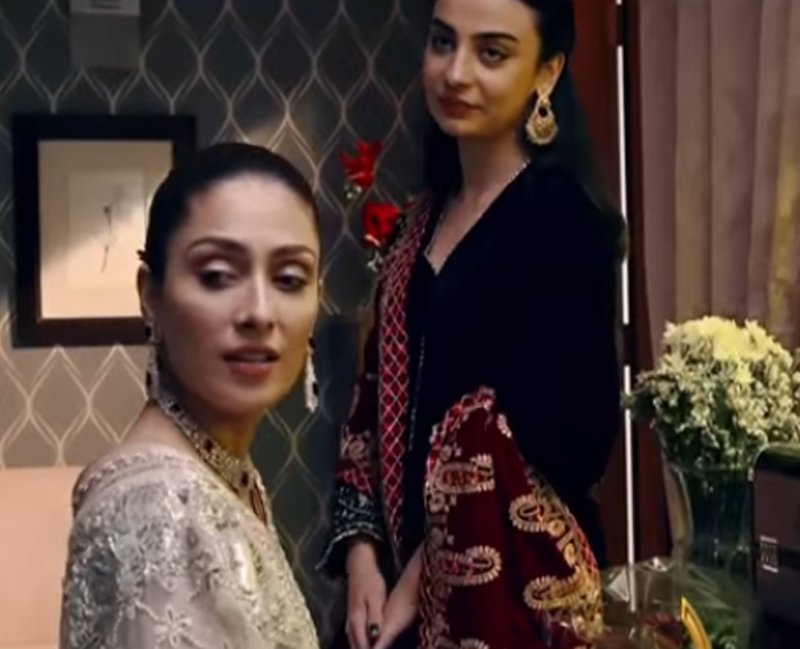 The past few episodes of Meray Pass Tum Ho have seen tables turn in the favour of Danish. And while nothing gives us more pleasure than to watch Shahwar squirm in the face of his plummeting stocks, we were more ecstatic when Danish became a millionaire overnight by simply buying stocks in Shahwar Chemicals (the irony is not lost on us!).
We saw the deep infatuation develop between Mahwish and Shahwar to the point where she left her child and husband to go be with another man in one night – and that too with no remorse or regret. Only to find out that he didn't plan on marrying her and simply wanted her around as the mistress.
What surprises us more is that Mahwish never bothered to ask Shahwar about his wife (who we're sure is bound to make an appearance in the next episode). What woman does that? We bet the sort that is blinded by a man's power and the chance of a luxurious life. And now, let's talk about the wife. From what we saw in the teaser of Episode 17, Shahwar has somehow agreed to marry Mahwish. But is that too good to be true?
Let's take you back to Episode 16 where Mahwish is in Shahwar's bedroom (or is it their bedroom now?) and the landline rings. Can we just say – who calls on the landline anymore when all calls we've seen Shahwar attend from his wife are on his cell phone. We guess it was simply a way for the Director to introduce the wife into the picture again. Anyhow, the call is from America and once Mahwish picks up, whoever is on the other end doesn't speak. Does that make sense? We don't think so. Anyway, Mahwish is quick to call Shahwar and tell him about this random call from an American number. He tells her not to answer the phone again and for some reason – she agrees (NO QUESTIONS ASKED). Huh? Who does that!
Anyway, back to the teaser of the next episode now. Looks like Mahwish is over the moon while she's getting dolled up for her Nikkah to Shahwar. But then, there's a knock on the door. We bet it's the wife. And it's true that once you open certain doors, it becomes impossible to shut them!
And from what we can tell, the wife (whoever she may be) might be okay with Shahwar having a mistress, but we bet she'll not be okay with him bringing in another wife in HER house! Can't wait to see karma kick in.