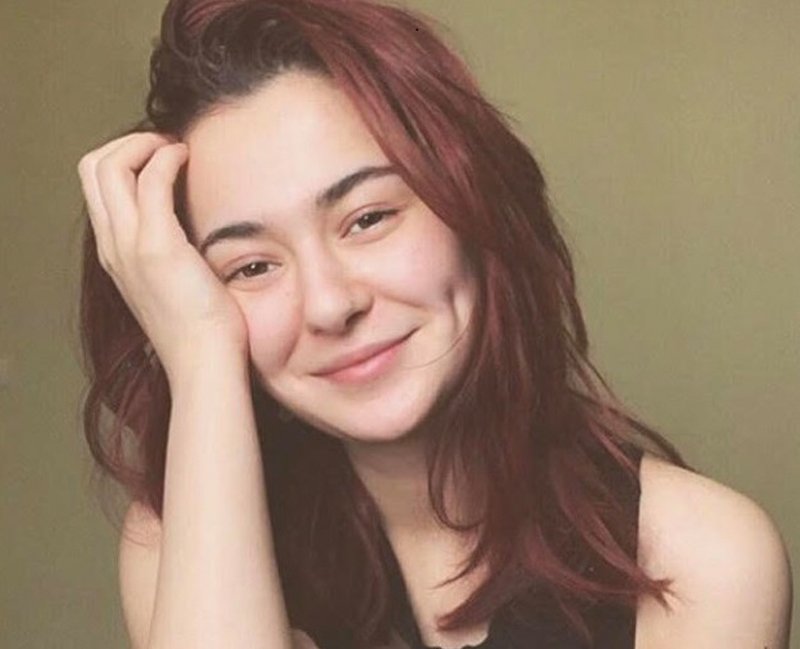 As we reported earlier, the notorious Mohsin Abbas Haider is attempting to make a comeback with a song he is releasing through record label, Patari. A slew of famous and not so famous celebs decided to support this venture of his by wishing him luck through videos and posts. Celebs such as Nauman Ijaz, Humayun Saeed ( Better known as Danish lol), Mohib Haider, Nimra Khan and Faakhir are among the long list of supporters of the label, and of the "artist".
Hania Amir on the other hand, is so far the ONLY celebrity who has spoken out against Patari and Mohsin Abbas Haider. And this is why we love her. She took to her Instagram stories yesterday and reposted the following :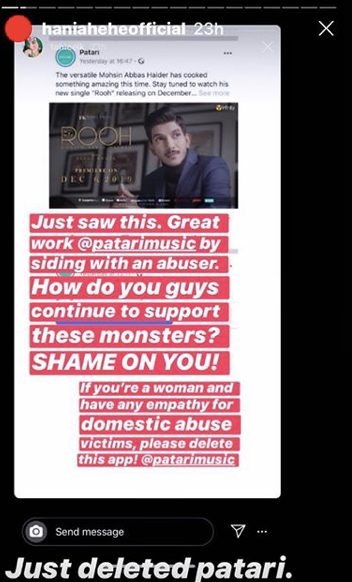 "Just deleted patari." ICONIC. Not only is she one of the few celebrities to normalise acne and problematic skin by taking down the facade of every public figure having flawless skin by posting a raw, unedited image of her face, she also is leading the pack in raising her voice against problematic agencies, like Patari.
The question is, why is she the only notable celebrity to have called out the record label ? Even the celebrities who spoke up for Fatima Abbas, Mohsin's ex wife, at the time of the incident, are nowhere to be found. Dua Malik, who was one of the key witnesses of the physical abuse of Mohsin Haider's wife, is also silent. Instead her husband is one of the people who has voiced his support for the wife beating actor. What the heck is going on there?
Patari has a record of entertaining men with tainted histories.Last year, multiple women accused Patari's CEO Khalid Bajwa of harassment. The CEO was allegedly forced to step down. So it's not surprising they'd be the one to give this alleged abuser a platform for a comeback. But people aren't having it: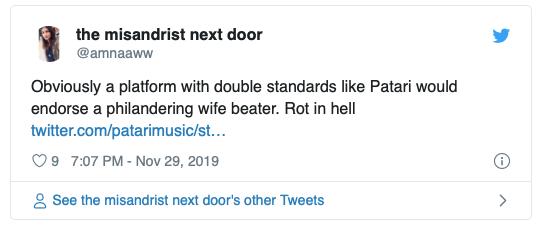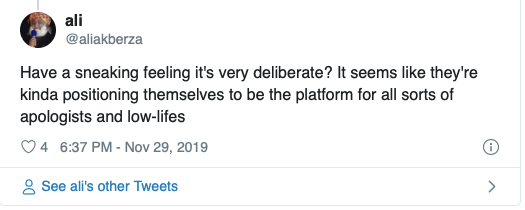 The only reason a platform that has already been tied to controversy would endorse an alleged wife beater is for publicity. What are your thoughts on this move by the record label? And how badass is Hania Amir? Let us know in the comments below.