Why Didn't the Host of the Neo News Show Give Khalil-ur-Rehman a Much Needed Shut Up Call?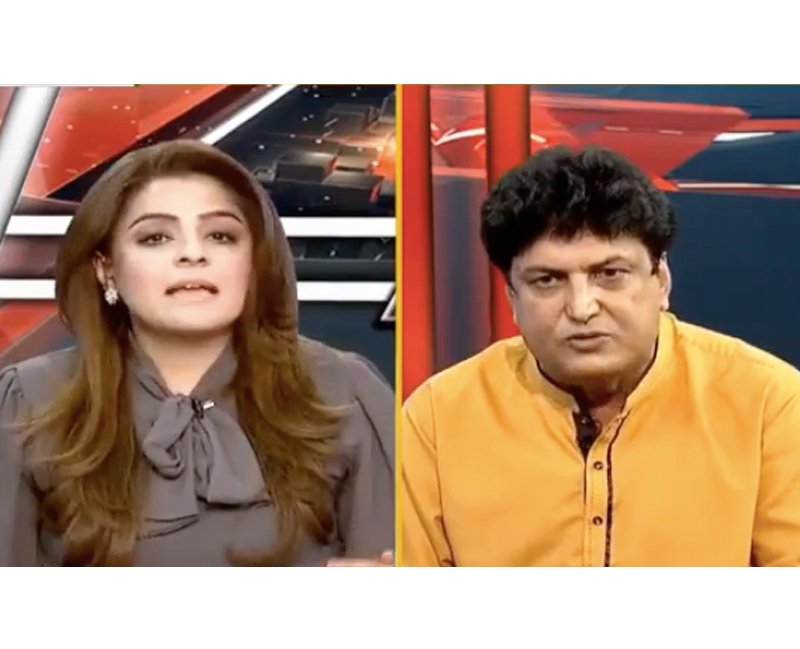 [video src="https://www.instagram.com/p/B9SleSFJ63E/"]
By now, the incident with Khalil-ur-Rehman and Marvi Sirmed is common knowledge. The writer and the activist clashed during an appearance on a live talk show on Neo News which ended with Khalil-ur-Rehman abusing Sirmed and using the most appalling language, just because she used the slogan 'Mera jism, meri marzi.'
During this entire mess, the show's host, Ayesha Ehtisham, did nothing to pacify Khalil-ur-Rehman, but constantly tried to shut Marvi Sirmed down. While Marvi Sirmed did speak out of turn and interrupted Khalil-ur-Rehman, this by no way means he can use such language to talk to any human being, let alone a woman on live television. So why was the host only targeting Sirmed, and not putting a stop to Khalil-ur-Rehman's absurd rant?
Ayesha Ehtisham has apologised for the way things played out on her show through a statement on Instagram:
While the apology may be appreciated by many, the host could've gone one step further and condoned Khalil-ur-Rehman instead of STILL trying to remain diplomatic. As far as our eyes can see, the controversial writer was the only one using rash and vulgar language which was completely uncalled for, and should've been the one Ehtisham tried to quiet down.
The Executive Director of Neo News, Nasrullah Malik, also took to twitter to apologize to Marzi Sirmed on behalf of the network:
@marvisirmed Please accept my sincere apology on the incident which happened today on our screen. Being Head of NEO NEWS I am extremely sorry for that and strict action will be taken. We condemn the behaviour of Khalil Qamar.
Nasrullah Malik
Executive Director
NEO NEWS

— Nasrullah Malik (@NasrullahMalik1) March 3, 2020
Ayesha Ehtesham should take a page out of her boss's book when it comes to apologising.