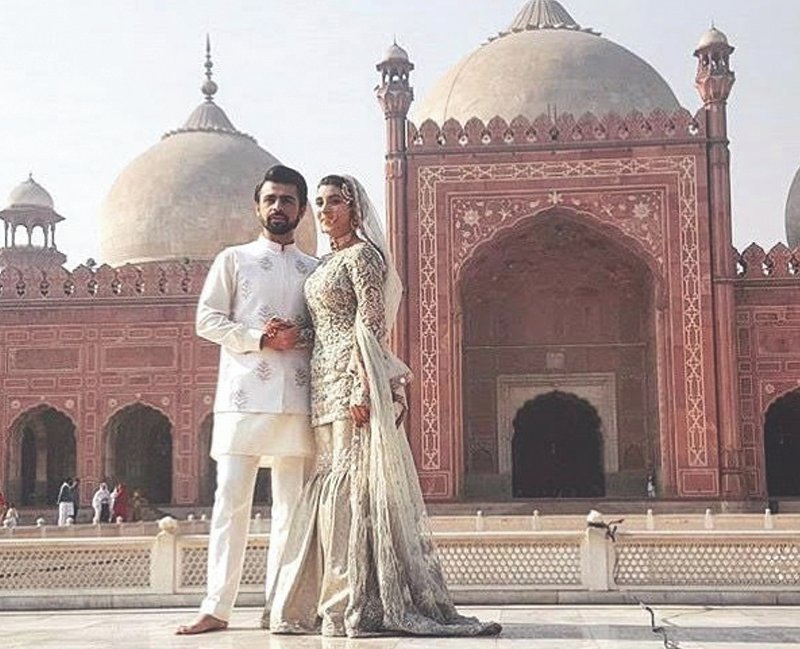 Unless you were living under a rock, it's common knowledge that almost 80 % of the population wants to have their Nikkah ceremonies at Badshahi Mosque, and for good reason. The mosque is flawless in construction, and has deep historical association attached to it, and the fact that it looks so grand in pictures is just an added bonus. But according to the ace team of photographer Palwasha Minhas, the gatekeepers of the Masjid have banned wedding photography completely since yesterday, the 19th of December.
The photography community is secretly rejoicing over this ban, because even with permission, only a 15 minute window is provided for photographers to do their thing, it's a hassle to get to, and there is a line of 12 other brides and grooms waiting for one couple to finish with their session and so they can start their's.
Either way, at least for now it looks like all newlyweds to be have to change their plans and switch Masjids! Lucky for us, Lahore is abundant with stunning mosques. Even humble Nikkah's at your own home make for beautiful memories, as well as photography.