Watch Sonya Hussyn Deny Knowing Faryal Mehmood, Despite Their Very Public Feud in 2015

[video src="https://youtu.be/08i39ibo1lo"]
Waseem Badami's show is producing some stellar content, especially when it's about celebrity controversies. The host had Sonya Hussyn on his show recently, and in a rapid fire type segment, he asked her to describe her fellow actors in one word. Among the names of Iqra Aziz, Ali Zafar and Meesha Shafi, was Faryal Mehmood's name.  And for some bizarre reason, Hussyn pretended to not know who Faryal Mehmood is at all. Watch:
This is especially absurd because Sonya Hussyn and Faryal Mehmood were involved in a very public feud in 2015. Director Sohail Javed and Sonya Hussyn openly and very rudely crticized Faryal Mehmood's character in her drama 'Becharee':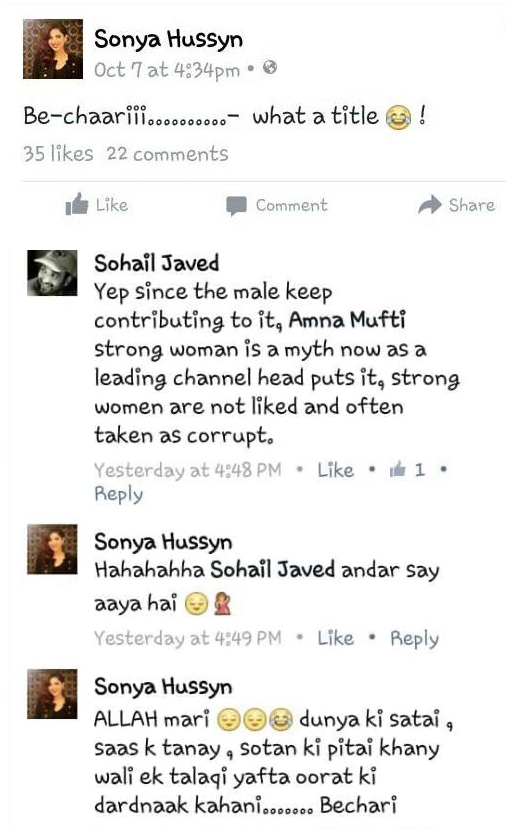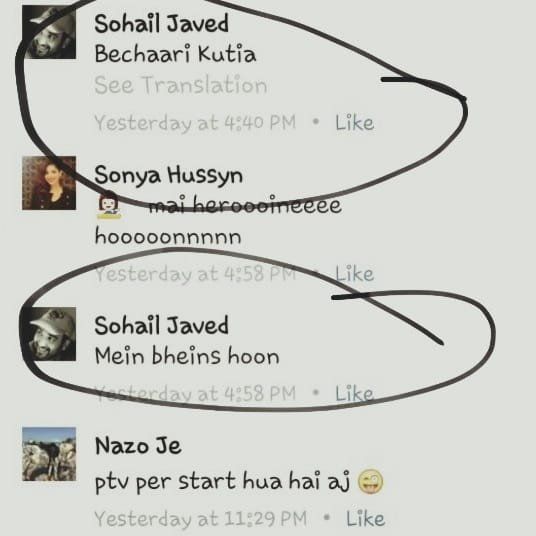 Faryal Mehmood responded by posting the screenshot on her Facebook profile and confronting the duo:
Just another example of women putting down women. Some argue Sonya did the right thing by denying Mehmood's existence instead of saying something nasty, but she could've just chosen not to comment. Sonya Hussyn is yet to respond to the backlash.