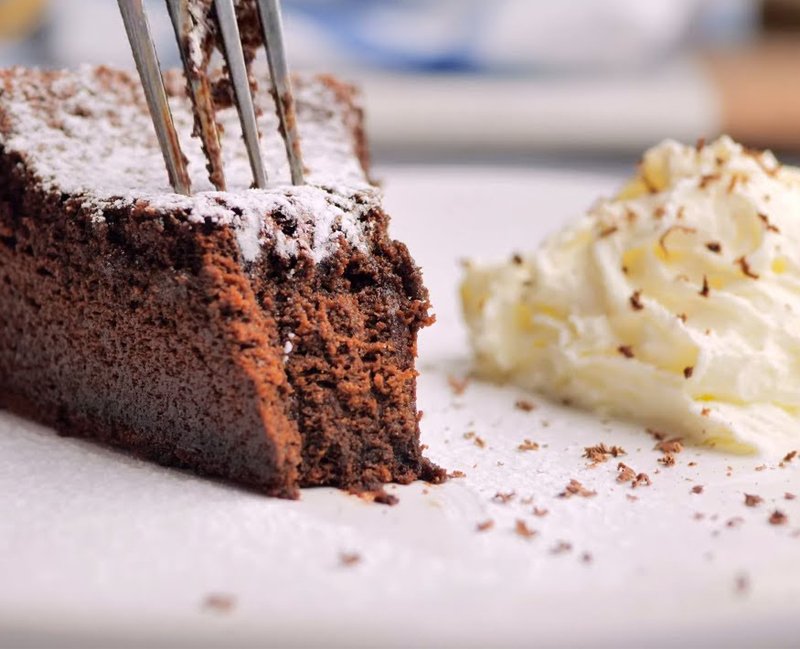 Sometimes, you just want a mess free, stress free dose of chocolate to lift up those endorphins. And we've got just what you need with this super easy, TWO ingredient Chocolate cake recipe. Don't believe us? Try it for yourself! Here's what you'll need:
Ingredients:
4 eggs, whites and yolks separated
255 g semi sweet chocolate
powdered sugar, to serve
vanilla ice cream, to serve
seasonal fruit, to serve
Directions:
Preheat the oven to 170˚C
Place the chocolate in a microwave-safe bowl and melt completely, about 1 minute.
Separate the egg yolks and egg whites. Using a hand mixer, whisk the whites until soft peaks form.
Add the yolks, one by one, into the bowl of chocolate, whisking to combine.
Using a rubber spatula, gently fold ⅓ of the whipped egg whites into the yolk and chocolate mixture. Repeat with the remaining egg whites, adding ⅓ at a time.
Pour the batter in a greased 6-inch (15 cm) cake mould.
Bake for 30 minutes.
Once the cake is cool to the touch, gently invert it onto a plate.
Optional: Sprinkle with powdered sugar, slice and serve top with ice cream. Serve with seasonal fruit.
Enjoy!
P.S Add a dash of milk to the melted chocolate if you want to cut down on some of the sweetness. Works like a charm!