Kate Middleton and Prince William first crossed paths in 2001. It was a very filmy interaction with the Duchess shying away in the first meeting. Living in the same residence hall at the University of St. Andrews in Scotland, and both majoring in Art History, they were meant to cross paths. According to Kate's version, she went "bright red and scuttled off, feeling very shy", but it's safe to say the prince must have found it endearing. Only two years later, in 2003, the couple began dating. And the rest, as they say, is history.
In 2007, they promised to get married (made a marriage pact), according to Katie Nicholl's new book "Kate: The Future Queen". The "marriage pact" was intended to take the pressure off their relationship and ensure they would end up together, and that they did. Even though they separated for a while soon after the pact was made, they found their way back to each other, and boy oh boy, we're glad they did. Since then, they've managed to win our hearts as the loving Royal couple, especially with their three adorable children.
Here's a picture of the two in 2005: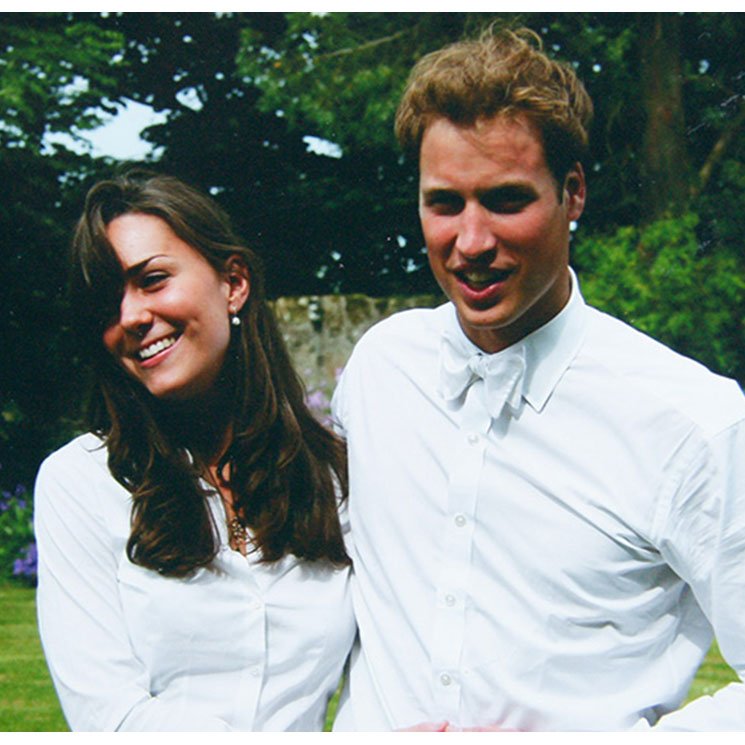 Young and so in love!
Looks like having a marriage pact is the way to seal the deal, ladies! Looks like you should do.