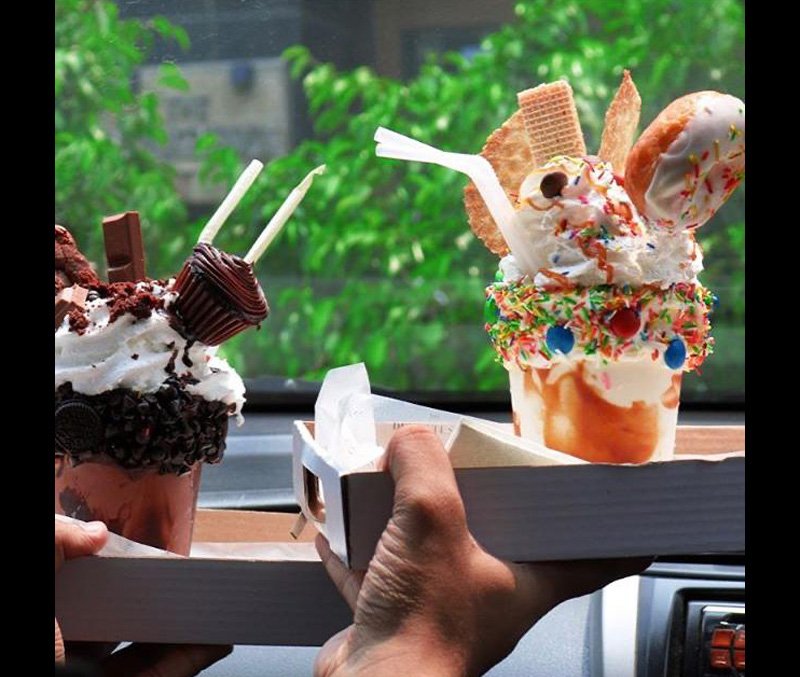 After a break of 4 months, the Deli has reopened its doors for takeaway, delivery and a new fun concept: fine dining, a la carte right in your car! You can now just drive to The Deli in Mall One, Lahore, park and get your favorite steaming hot pizzas, delicious sandwiches, salads and epic desserts delivered to you.
We recently tried the in-car dining and loved it! The Deli's staff was adhering to all the SOPs and safety protocols, wearing masks and some PPE gear. Our hands were sanitized and food was served in one-time use trays.
The food was top notch, their new South Western Pizza, topped with delicious chicken chunks and special marinade came hot and fresh from the oven. We also had the scrumptious Roast Beef sandwich which needs no introduction, because one must try it to know that these are truly the best sandwiches in the city.
Our in-car staycation's highlight was the Deli Freakshakes and the delicious Pecan Tart. Seriously thick shakes with oodles of whipped cream and luscious toppings come in different flavors including: Lahori Blackout and Anything But Ordinary!
Their crumbly, mouth-watering Pecan tart made it a truly enjoyable experience and we are going to order it again as it is just perfect for evening tea and coffee.
The Deli is now open from noon till midnight, so try it out and let us know in the comments below about your favorite in-car dining experience.