Home » Reasons Why Rumi is the Ultimate Rishta Aunty
Reasons Why Rumi is the Ultimate Rishta Aunty
Are your parents freaking out about rishta prospects? Do they want you to get married ASAP? We have a new rishta aunty on the block – RUMI from Meray Pass Tum Ho. Here's all the reasons why Rumi is the ultimate rishta aunty:
1. He's definitely cuter
With those doe-eyed looks, he sits on one knee to propose to Ms.Hania. Imagine that, is he the best wing-man or what? And by the looks of it, it's much harder to say no to an adorable little boy.
2.If it doesn't work out, you can blame it on his cute age.
I mean, let's be honest. One can't be sure if the other party will agree or not. But what's amazing is, you can always make it sound like it was his idea to begin with. Helps make the blow of the rejection easier to withstand.
3.He doesn't rest till he convinces the other party that you are the ONE for them
As we've seen in the past few episodes, he's relentless in getting his teacher to agree to marry his father. His ardent belief in his father being an eligible bachelor is what you need from your rishta aunty.
4.Constantly reminds your potential partner why you are so great.
See Also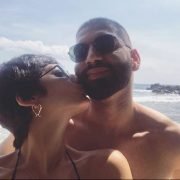 Home » Reasons Why Rumi is the Ultimate Rishta Aunty
In one episode, Rumi doesn't fail to remind Ms.Hania that now is the time to marry his father, because he's getting richer by the day, and might soon be difficult to get to, haha! Let's be honest. Only a cute little boy can say these things without them being termed "inappropriate".
5.He looks for potential rishtas even without being asked.
And the one quality you need from your rishta aunty – to work for no pay, and to work relentlessly, without even your approval. That's the only way to get things done, haha!