Mansha Pasha Clarifies that 'Mohabbat Tujhe Alvida' is NOT a Copy of a Bollywood Movie

Recently, the promo of a new drama titled 'Mohabbat Tujhe Alvida' starring Mansha Pasha, Sonya Hussyn and Zahid Ahmed, was making the rounds on social media, but not in a positive way. Watch:
Fans couldn't help but notice the similarities between the upcoming drama and classic Bollywood film 'Judaai', starring Urmila Mandotkar, Anil Kapoor and Sri Devi. The basic guise is that a wealthy lady is infatuated by a man and offers the man's greedy wife a whole lot of money in exchange for her husband. Not creepy at all.
By the looks of the promo, 'Mohabbat Tujhe Alvida' seemed to be following similar themes. However, one of the leads of the upcoming serial Mansha Pasha clarified that the drama was actually derivative of Pakistani folklore by the name of 'Lilan Chanesar' through her Insta Story: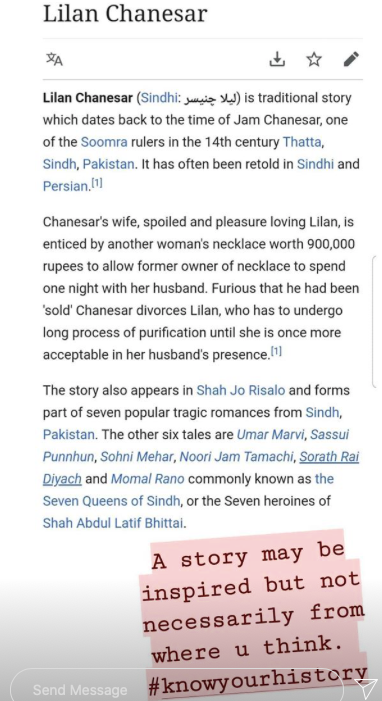 The actress also left a comment for co-star Zahid Ahmed for seemingly just realising the serial he stars in may be a copy of a Bollywood flick: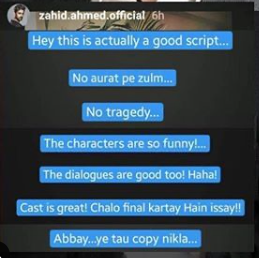 Whether the drama is a copy of an old Bollywood movie or based on Pakistani folktale, fans are excited for the upcoming release and so are we! The powerhouse trio of Mansha Pasha, Zahid Ahmed, and Sonya Hussyn are going to set our screens on fire and we certainly can't wait.