The UN Refugee Agency has announced superstar Mahira Khan as Pakistan's New Goodwill Ambassador.
https://twitter.com/Refugees/status/1192045211565744130
Prior to this appointment, she visited with Afghan refugees in Peshawar last year as part of a high-profile UN delegation. She has also spoken up for the needs of more than 1.4 million registered Afghan refugees in Pakistan in media interviews.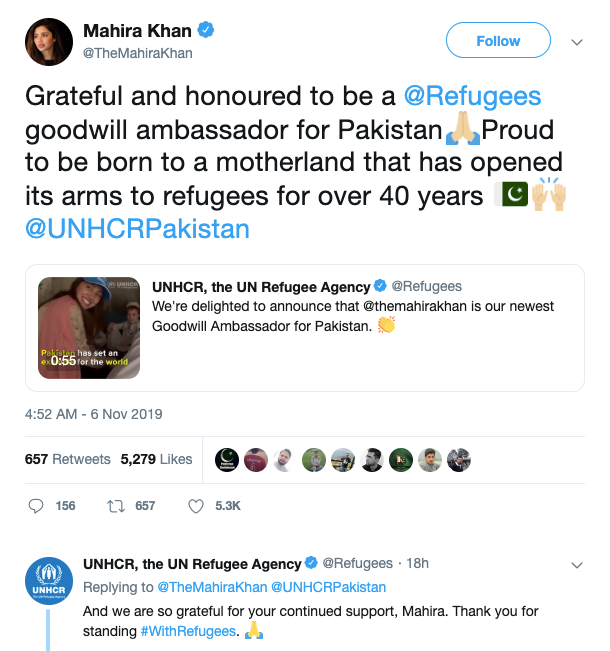 She reflected on her time spent with Afghan refugees saying, "When I look into the eyes of refugees across our country, I see an incredibly strong people filled with hopes and dreams," she said. "Like you or me, there is nothing that a refugee can't do."
We hope she does a phenomenal job with this new responsibility and spreads the message of love and peace, unlike a certain neighbouring country's war mongering Goodwill Ambassador (PriyankcoughChopracough) .