Khalil ur Rehman Qamar Responds to Rumours about Second Marriage to Eshal Fayaz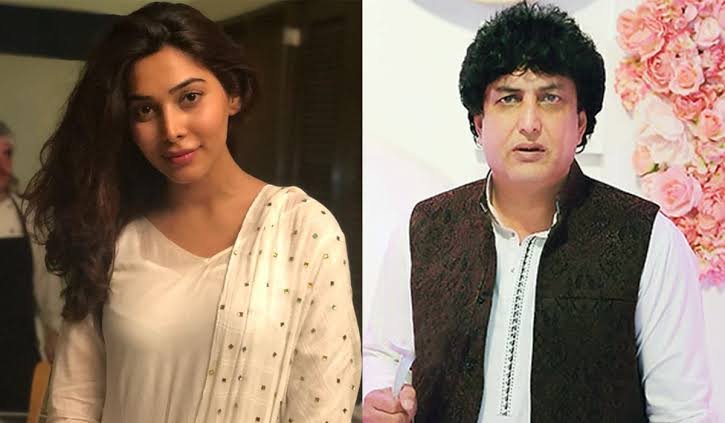 https://www.instagram.com/p/B7L489bBqex/?utm_source=ig_embed
The writer behind the much loved Pakistani drama, Meray Pass Tum Ho, has once again stirred up the media with his comments on rumours regarding his second marriage to Eshal Fayaz, actor in Kaaf Kangna.
In an interview with Express Tribune, Khalil ur Qamar rejected the claims while also insulting Eshal Fayaz in the process "I strongly reject all such rumours as sheer propaganda. I am happy and satisfied in my life and also request everyone spreading these claims to not associate my name with such second-rate women." It shocks us how a man of so many words, a man who has written countless scripts and is responsible for some of the most memorable dialogues on television, not realise the magnitude of his words. Could he not have denied the claims without calling the actress from his upcoming film "a second rate woman"? If he truly has such a low opinion of her, what makes him want to cast her in his upcoming movie? Will Khalil ur Rehman, ONCE AGAIN, get away with saying some of the most absurd, sexist and extremely controversial things?
Eshal Fayaz also released a video denying any such claims of second marriage to Khalil ur Rehman. There is no truth in the rumours that are doing rounds since yesterday. I haven't gotten married to anyone, I am very much single." She further added, "My relationship with Khalil ur Rehman Qamar is that of one between an actor and a director, nothing more than that."
These events, alongside the dialogues he's written for "Meray Pass Tum Ho", truly make us wonder how deeply his work reflects his opinions about women in general.