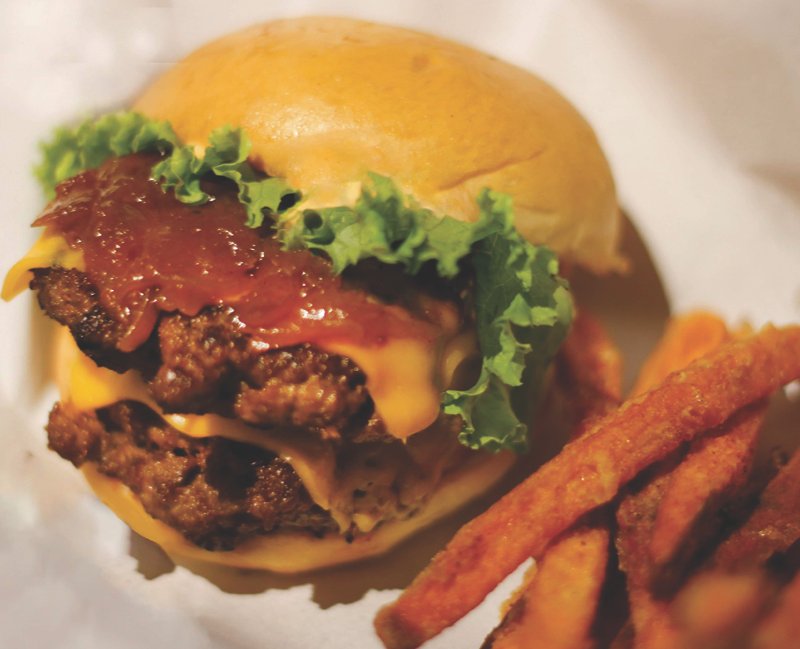 Once a year, Karachi is blessed with the biggest food event in Pakistan, Karachi Eat. This food festival leaves you salivating just from it's name , and for good reason! 2020 is no exception, as Karachi Eat is geared up to be bigger and better than ever. Taking place on the 1oth, 11th and 12th of January, at Beach View Park,Clifton, the food festival will host a 100 plus eateries and in anticipation for all the extra calories we're about to consume, we're listing down our top picks of food stalls you don't want to miss:
Muokata
Attention meat lovers! Hunter Beef specialists, Muokato will be serving up hunter beef swiss rolls and you won't find, more tender, more flavourful beef anywhere!
Burger Boss
Known for their organic grass-fed beef, Burger Boss will be serving their signature Boss Double burger at Karachi Eat and if you know what's good for you, you won't miss their stall! P.S Pair your burger with their sweet potato fries for that extra OOMPH!
D'OH
Connoisseurs of the stuffed churro, D'oh will be introducing dessert sushi rolls and Jolly Rancher Ice Lollies and our sweet tooth cannot wait.
Khan's Haleem
Piping hot Haleem and winter go hand in hand and Khan Haleem is launching it's 'Matka Haleem' exclusively for Karachi Eat. You don't want to miss this!
Tikyani
We love Biryani, we love Tikka, so what could be better than both these flavour bombs COMBINED? If biryani with smoky tikka flavouring is something that excites you, be sure to hit Tikyani's stall at Karachi Eat.
Saydyz Icicles
A good popsicle in the cold winter breeze hits all the right spots, and with flavours like Falsa Black Salt and Strawberry Banana Surprise (created exclusively for Karachi Eat btw), you can't go wrong with Saydyz.
Cafe Ujala
Cafe Ujala holds a special place in our heart because of the platform they provide the specially abled. This Oreo Cookie shot with Vanilla infused milk is what dreams are made of and will only be available exclusively at Karachi Eat.
Mamu Seafood Catering and Grill
Karachi boasts the freshest seafood in Pakistan for obvious reasons, and Mamu Caterers grill every  underwater goodie to perfection.
Frais Snow Cones
Fancy gola ganda anyone? With all the colours of the rainbow, Frais Snow Cones put their own delicious spin on the classic snow cone and we love them for it.
Churrosity
Churrosity will be serving sweet and SAVOURY churros this year. Make sure you hit their stall to try their Karachi Eat exclusive 'Churro Hot Dog'. Yum!