#JusticeforMadiha: Another Child Raped and Murdered in KPK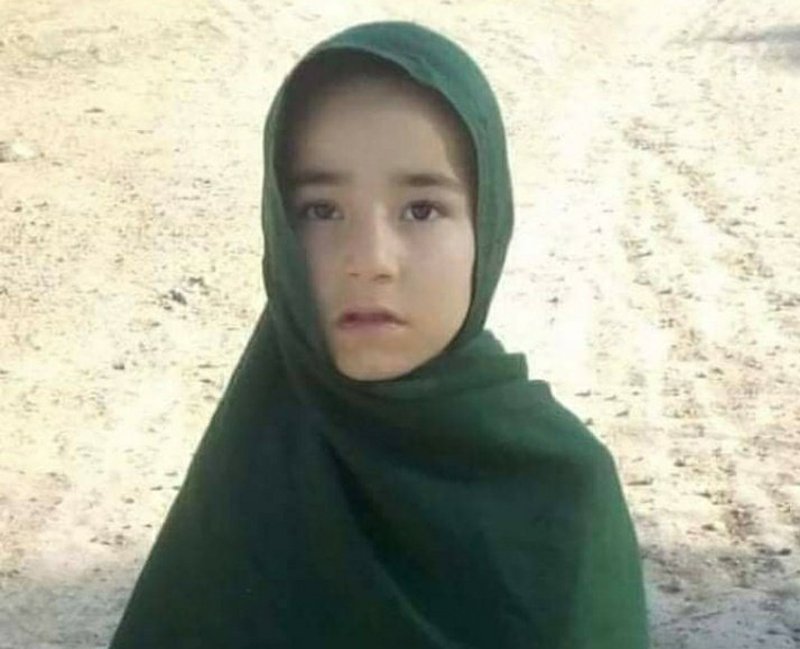 An 8 year old has been allegedly raped and murdered in Saru Khel village, Hangu district, KPK.
The bullet riddled body of the child, Madiha, was found on Sunday, February 16th, in a deserted area of the village. It is believed that she had been missing since Saturday when she walked to the shops nearby to buy some sweets and snacks but never returned. Dunya News reported that her relatives and villagers started looking for her and found her body in bushes after she went missing Saturday afternoon.
Reportedly, enraged villagers and family members blocked the main road as a form of protest and demanded justice. After police got involved the protesters ended the demonstration.
Conflicting reports have emerged about Madiha's age with some stating that she was seven years old and others saying that she was nine.
Madiha's father, who works in Dubai, reportedly suffered a heart attack after hearing the news but still managed to travel back to Pakistan immediately.
Following the incident, the hashtags #JusticeforMadiha and #WhereisRapistLaw are trending on Twitter. Social media users demanded justice for the little girl and questioned the Pakistani government:
The philosophical doctrine tht humans r animals in their identity must hv been gvn foreseeing these scurvy rapists. Who wud clean ds muck off the state? I wish a punishment could be enforced of such an extremely painful nature dt has nvr been existed in history#JusticeForMadiha pic.twitter.com/C7LQvG4p2Y

— Saba Khan Aasifzai (@SabaAasifzai) February 17, 2020
According to HR minister sahiba and our libertard battalion it is okay. Their lenient laws will "someday somehow" work. Till then people can do "sabr". Not their kids obviously, not their concern. #hangchildrapists#JusticeForMadiha https://t.co/JaCJoCJhcB

— Sadia Yaqoob (@SadiaYaqoob3) February 17, 2020
Another minor named #Madiha has been brutally raped & murdered in Hangu District, KP.
Her family members & relatives took to street to demand justice for their child.
How many more raped & tortured to death like that? Shame on
#JusticeForMadiha pic.twitter.com/OeS3BjEZKY

— Pïrñ¢êMå†êêη Education Deficiency in Kohistan (@PrinceMateenk) February 17, 2020
While Shahid Afridi celebrates the birth of his 5th daughter and labels it a blessings, animals in the form of humans are brutally raping and murdering little children and have no fear of the consequences, because what are the consequences in Pakistan for rapists?