To start off the New Year, Superstar Mahira Khan held an  'Ask Mahira' Q&A session on her Twitter, where fans and fellow celebs alike asked her all kinds of  questions. Among the many things asked, twitter user @HeartChez  posed the following question: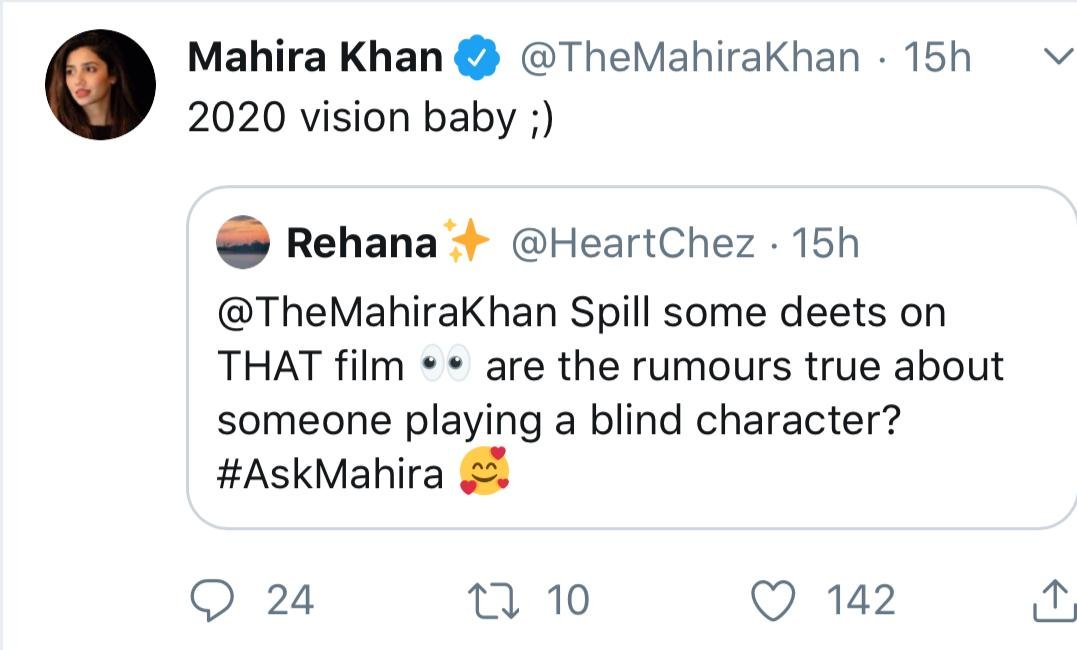 In a spectacular pun which also teases the year of release, the actress hints at her involvement with the film without confirming or denying anything. However, according to our sources, the film is set to star Mahira Khan opposite Fawad Khan, and it is Fawad Khan who will be playing the challenging role of a blind man. Presumably, Mahira will be playing his love interest and we honestly cannot wait to see the magic these two will produce together onscreen after AGES.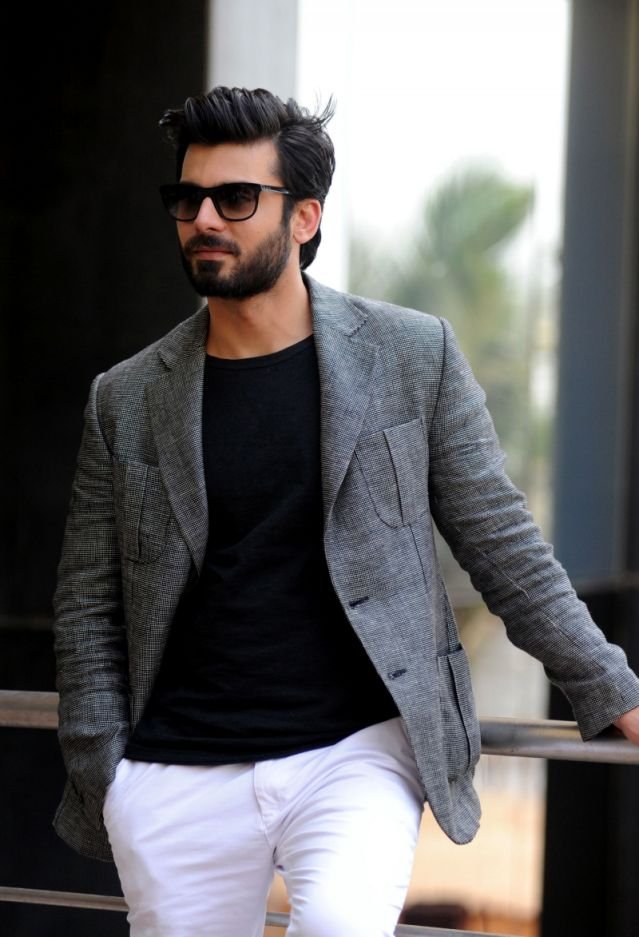 The project has been delayed numerous times due to changes to the script, and Fawad Khan himself is reportedly involved in the rewriting of the script, along with a new screenwriter.
It'll be interesting to see if Fawad does justice to the role and we wish the pair the best of luck!