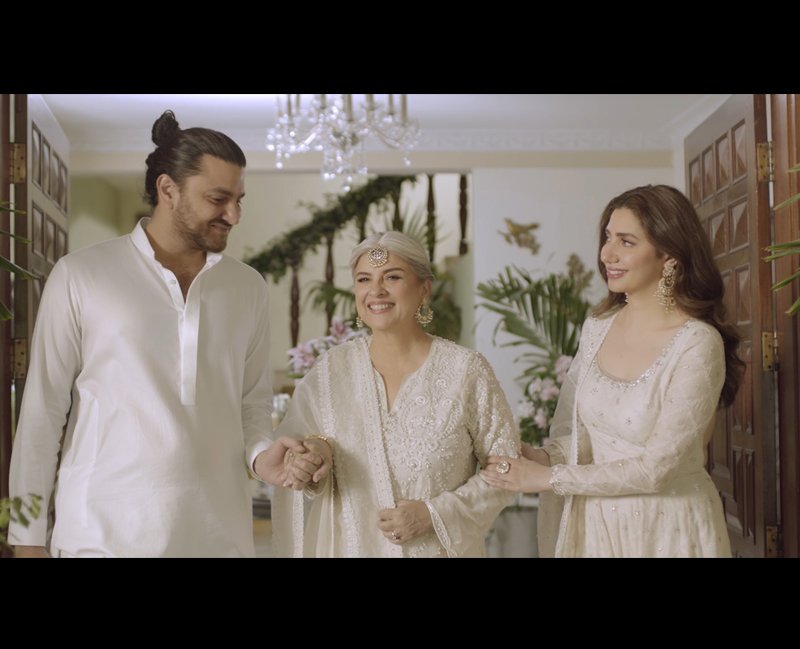 MoltyFoam's new campaign starring Mahira Khan and Marina Khan swayed the audience over with
its mesmerizing concept and heart touching dialogue "Aaj mery dil ne mjhy ijazat de di"  Is it inappropriate for a woman to get married at an older age?
A question I have been asking myself even after four days of watching that 2-minute video of MoltyFoam's campaign. All my life I have seen countless women suffering at the hands of their loneliness, their urge to put up a strong front, their courage to mask-up their needs; just so their dear ones stay comfortable.
I wonder why protecting the sentiments of children, parents, siblings, and life partners steal the basic right of living from women? Why the responsibility of protecting the emotional needs of every relationship on earth lies on the shoulders of women?
MoltyFoam's new wedding campaign starring Mahira khan and Marina khan is not just a delight to watch but food for thought too. The heart-touching moment of a mother telling her daughter how she struggled to bring her up and now when she has finally decided something for herself she is afraid.
Why? She is afraid because "log kya kahain gy?" she is afraid because she doesn't want her children to feel that she is going to be separated from them. She is afraid because she doesn't want her children to be shameful of her getting married in her late fifties. She is fearful because she doesn't want her parents and siblings to be embarrassed.
Societal pressures, stereotypes, social norms, and a strong force of "log kya kahen gy" are limiting the capability of our Pakistani women to make decisions for themselves. This beautiful video of children supporting their mother's marriage is an all-star winner for me. It's an absolute pleasure to see prominent brands such as MoltyFoam working to bring a positive change to society.
Respect choices, cherish love, value life, and celebrate courage. Kudos MoltyFoam!