Hania Aamir Finally Tells Fans When She's Tying the Knot with Asim Azhar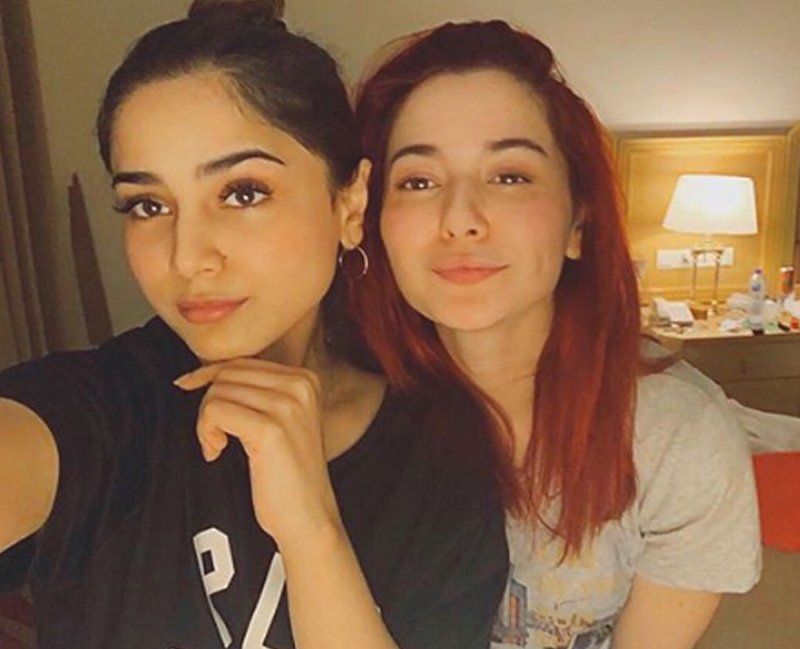 Ever since the Lockdown was implemented, more and more celebrities are opening up about their personal lives for the first time ever. First, it was Mahira Khan, who revealed she is very much in love with someone from outside the entertainment industry, and now, songstress Aima Baig and actress Hania Aamir have not only admitted to their relationships with Shahbaz Shigri and Asim Azhar respectively, but also opened up about their plans for marriage!
Baig and Aamir took to an Instagram live session to give fans a glimpse into their worlds. Fans were quick to ask the pair about their love lives and the girls were quick to answer:
https://www.instagram.com/p/B_KN-UfpYuq/
'Abhi toh Iske milky teeth nai tootay yar', Aima Baig is seen responding to a fans question about Hania Amir's shadi plans. Later on in the session, a fan asked Aima Baig the same question about her and Shahbaz Shighri's plans to tie the knot, to which the singer joked ' Aj raat baraat hai, kal Nikkah tha aur bas, I'm married!'
It's safe to say both have no plans to get married anytime soon, but hey, any insight into their lives is welcomed whole heartedly by fans!