Forbes 30 Under 30 Asia: 5 Pakistanis Make the List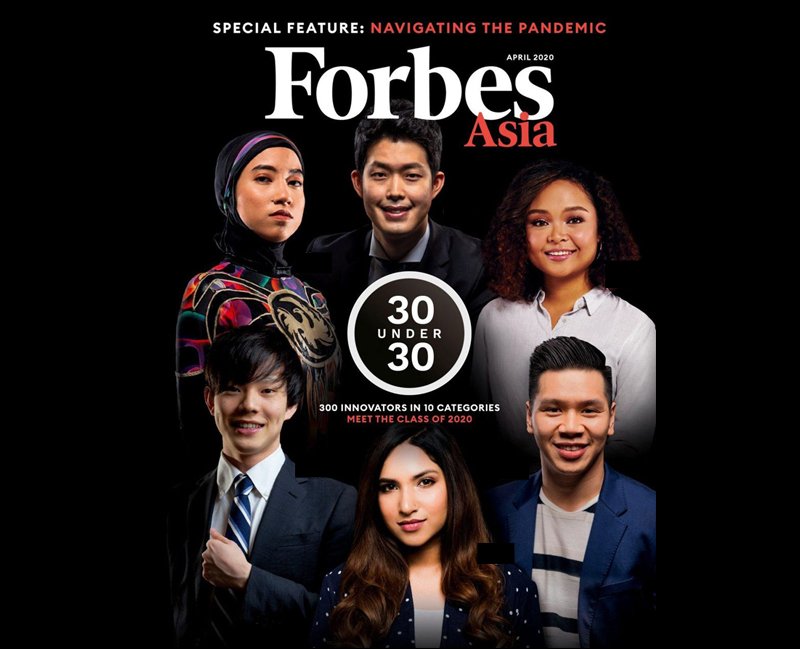 Forbes Asia has released it's 30 under 30 list for 2020, and amongst the list of movers and shakers are individuals and groups from our very own Pakistan! Here's who made the cut:
Bilal Bin Saqib
Bilal Bin Saqib is cofounder of Tayaba, a social enterprise that aims to provide solutions to the water crisis in Pakistan. One of its initiatives is the 'H2O wheel,' a plastic wheel container connected to a metal bar that helps to reduce the burden on women and children who carry water in rural Pakistan for miles each day. The wheel is able to carry up to 40 liters of water, which is eight to 10 times more than what a mud pot (traditionally used to carry water) can hold. To date, Saqib says that Tayaba has distributed about 5,500 H2O wheels in Pakistan.
Nashra Balagamwala
Nashra Balagamwala is an experiential designer who designed a board game to raise awareness about arranged marriage and its challenges. Other games she has created include Paltering Politicians, a card game that makes a statement about corruption and hypocrisy in politics. Currently enrolled in a master's degree program at Harvard University, Balagamwala is working on a project focused on creating a peaceful dialogue between Pakistan and India.
Orenda
Orenda developed an educational learning app, Taleemabad (which translates to 'long live education' in ancient Urdu) that uses animated cartoons to teach Pakistan's national curriculum to children living in slums or rural communities. To support children in areas with no internet access, Orenda developed a tablet with preloaded content as an offline learning solution. Orenda says its Taleemabad app has more than 150,000 users in Pakistan. In 2018, cofounder and CEO Haroon Yasin received the Queen's Young Leaders Award from the Queen of England for Orenda's work to promote education in Pakistan.
PakVitae
PakVitae is a Pakistan-based startup that aims to clean drinking water of water-borne bacteria, viruses and contaminants in developing countries. Founded by Arslan Ahmad, Shayan Sohail and Hafiz Usama Tanveer, the trio developed a low-cost, membrane-based solution that requires no electricity or chemical cleaning. It can be used as a filter attached to a faucet and has helped about 10,000 people to date. The team is planning to expand its solution into India, Afghanistan, Sri Lanka and Bangladesh as well as African countries. In 2018, PakVitae was the regional winner of the Hult Prize, an annual competition aimed at conceptualizing ideas to sustainably solve global social challenges.
Queno
Farida Kanwal Mughal and Muhammad Zubair cofounded Queno, an app through which teachers can manage class activities and keep parents in the loop on their children's progress. It was incubated at The Nest I/O, a tech incubator launched by the Pakistani software industry, in partnership with Google for Entrepreneurs and Samsung and with support from the U.S. State Department. Queno has signed up 45 schools in Karachi, Islamabad and Lahore and raised capital from Oman Tech Fund. It was also the GSMA Hackathon Winner Barcelona, Spain.
Kudos to all our citizens working in various fields and making Pakistan proud with their innovations and achievements. We hope to see the number of Pakistanis in the list increase year by year!