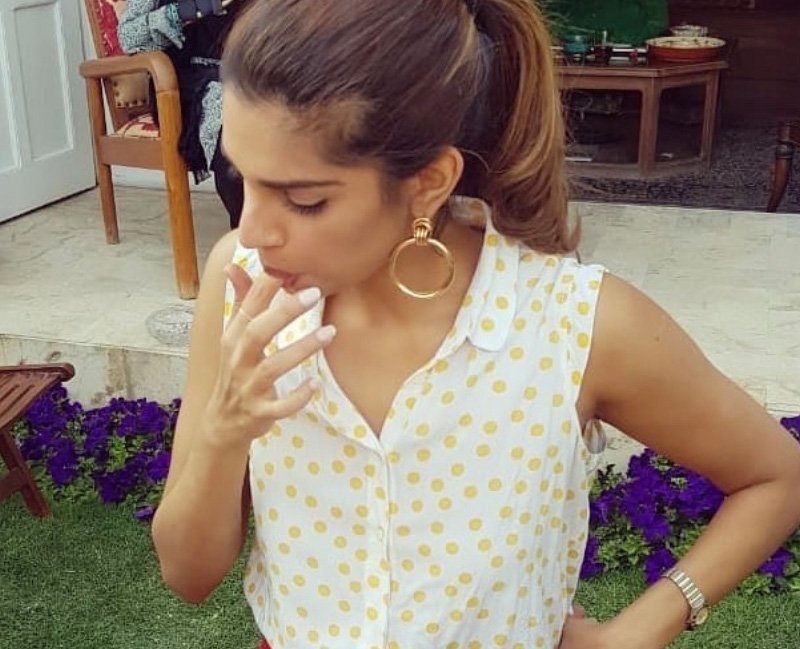 Bhindi Fries on Instagram is our new go-to account where we can stop and enjoy the little things in life. Curated to bring you the best that this world has to offer -food (lots of it), fashion, mommy tips, lifestyle and a whole lot more. They have now started a fresh new collaboration with guests – be they patisserie chefs or even celebrities where they exclusively share some mouth-watering recipes exclusively for Bhindi Fries followers.
On BhindiFriesXGuestRecipes, Sanam Saeed shared her Dadi's keri (raw mango) chuttney recipe. Here is the finger-lickin' recipe: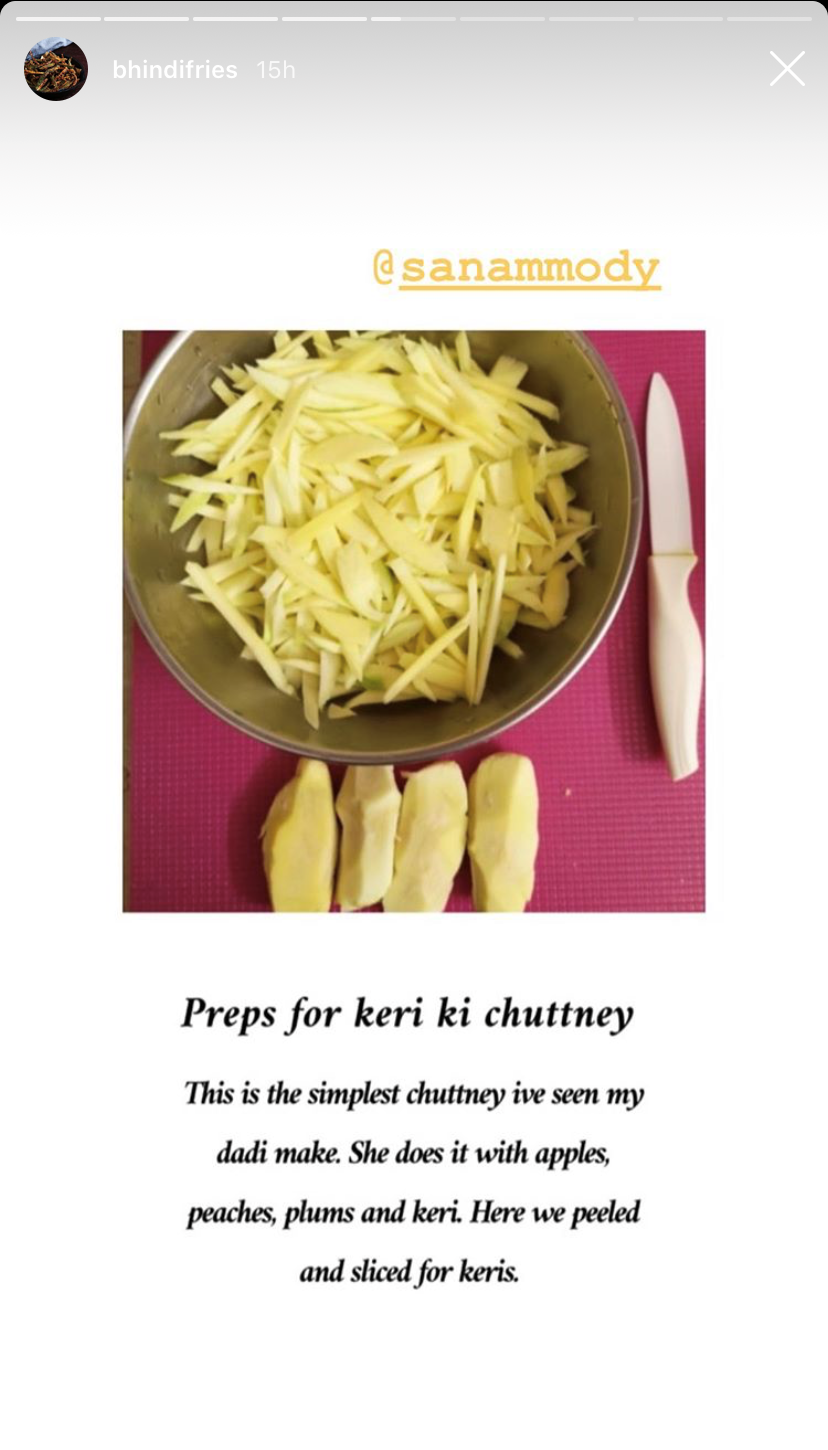 We're suckers for achaar and can't wait to try this for ourselves!