Home » Emmad Irfani was Offered the Male Lead in Bollywood Film 'Veere di Wedding', Labels Himself a 'Nationalist'
Emmad Irfani was Offered the Male Lead in Bollywood Film 'Veere di Wedding', Labels Himself a 'Nationalist'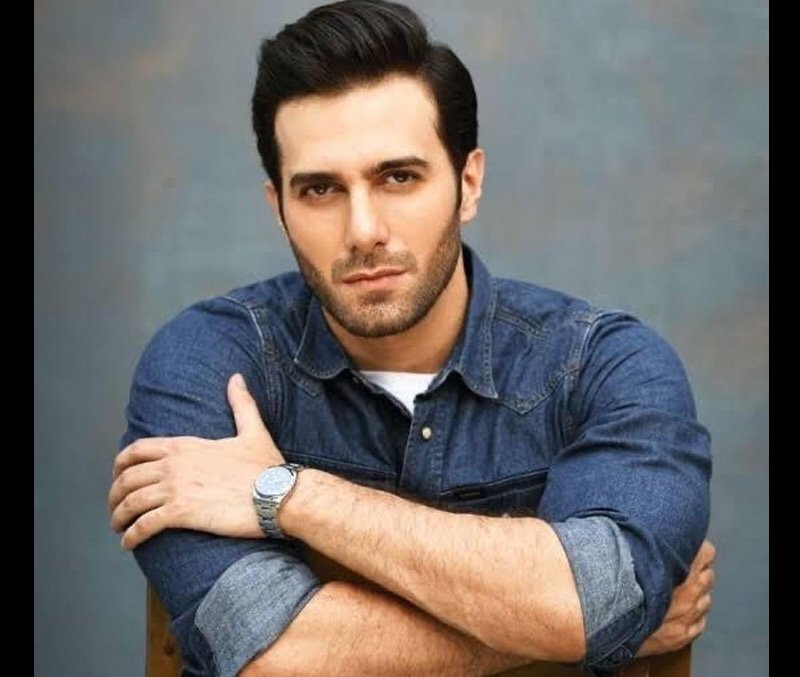 Emmad Irfani has been an integral part of the entertainment industry since 2002. He started off as a model and eventually ventured into acting and won hearts all over. Even in India.
In an interview on Say it All with Iffat Omar, Irfani revealed that he was offered the male lead in Bollywood flick 'Veere Di Wedding', and had even signed on to do it. Yet, due to the ever changing political climate between India and Pakistan, in the end he was recast.
When asked by the host if being unable to do the film stung a bit, the model turned actor admitted he was gutted at the time, but now can proudly call himself a Nationalist
"Now I'm a big nationalist, I want Pakistan to do well. Mera aik mantra hai to give respect and get respect. Agar humein respect nai di jarai humei koi zarurat nai udher ja kar kaam karne ki. Agar humein welcome nai kiya jaraha then koi zarurat nai yeh portray karne ki that were dying to work with them."
View this post on Instagram

After #DanishTaimoor, now #EmmadIrfani revealed that he was also offered #VeereDiWedding which stars #KareenaKapoor, #SonamKapoor and more. Talking further to #IffatOmar the actor said "If they are not welcoming us, we don't need to portray that we're dying to work with them" What do you guys think of it? #Lollywood #Bollywood #PakCelebz #Pakistanicelebrities #EntertainmentPopcorn

A post shared by Entertainment popcorn (@entertainment_popcorn_offical) on

See Also

Home » Emmad Irfani was Offered the Male Lead in Bollywood Film 'Veere di Wedding', Labels Himself a 'Nationalist'
The 'Cheekh' actor also revealed how he never thought he would end up with the career he currently enjoys.
'If 20 years ago you asked me if I wanted to be an actor, I would've said not even in my wildest dreams!'
Watch the full interview below: