Ehd-e-Wafa: Will Saad Meet his End through Martydom? Or Will it be Gulzaar?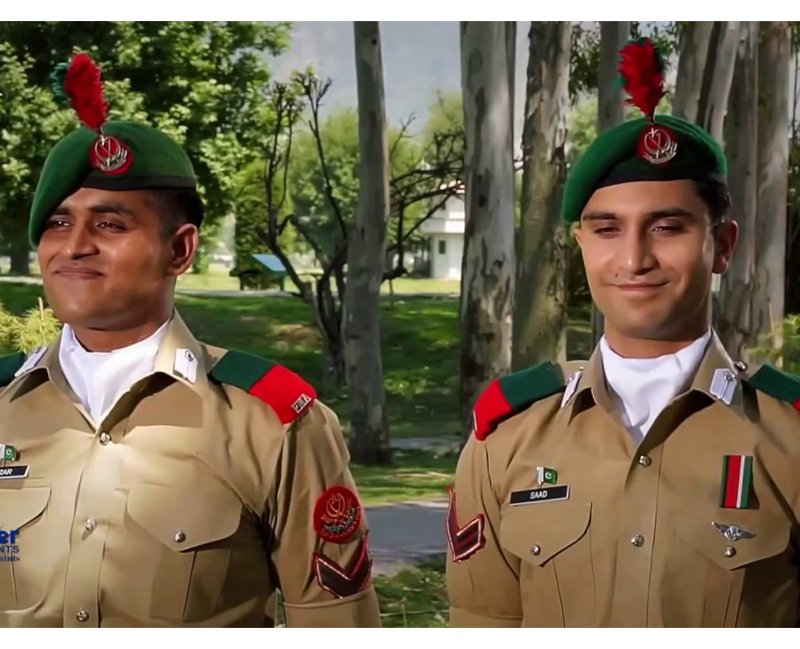 [video src="https://www.youtube.com/watch?v=QX55AO5E6pE"]
Everyone's favourite Army based ISPR produced drama serial, Ehd-e-Wafa, is coming to an end after a handful of episodes and it's safe to say we're going to miss it. After what seems like ages, the SSG group has finally made up and reunited and it's making us feel all warm and gooey inside. But with happy moments come the sad, and all signs point to one of our favourite characters meeting their end through shahadat. The question is, will it be Saad or will it be Gulzaar?
Saad, while being one the main leads, is not as beloved as Gulzaar, the humble cutie from Basti Malook, Dera Ghazi Khan. His popularity was unexpected, so kudos to the writers and kudos to the actor for portraying him so well and turning him into an unexpected fan favourite.
Ahad Raza Mir's character, Saad, on the other hand, is one of the strongest characters on the show. He is in the Pakistan Army and is flourishing, and it doesn't hurt that he's easy on the eyes.
Both beloved, both fan favourites and in the Army. Who is going to meet their end through Martydom? Will it be Saad, or will it be Gulzaar? Will it be both, or will it be none?
There's a reason many fans believe the ending of Ehd-e-Wafa will not be a happy one. The Army based drama wants to portray a sense of sacrifice to the audience and will most likely end up offing Saad or Gulzaar. This coupled with the fact that there were multiple scenes throughout the episode where the honour of martyrdom was talked about at length, is another foreshadowing of a character's death. But who can say for sure? Maybe the writers will end up surprising us and everyone will live happily ever after. The key word here being LIVE. One can hope right?