Digital Editor of Masala! UAE Retracts All her Statements Against Ali Zafar Regarding the Meesha Shafi Case
[video src="https://twitter.com/mahwashajaz_/status/1090858016226885632"][video src="https://twitter.com/mahwashajaz_/status/1152988128833089537"]
In a turn of events, Mahwish Ajaz, who is the digital editor of Masala! UAE has changed her stance on the whole Meesha Shafi Ali Zafar saga and has released the following statements via her Twitter account: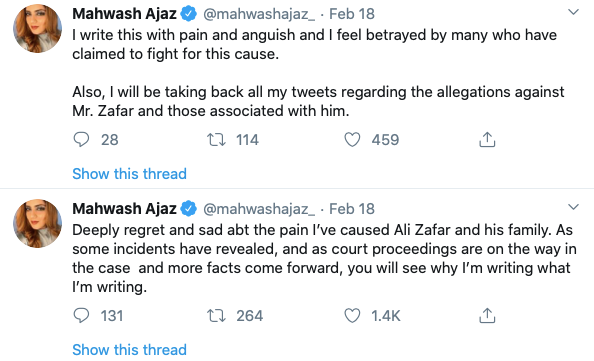 This, of course, generated a lot of backlash and the writer further clarified:
Thanks. pic.twitter.com/aeijsdAzAT

— Mahwash Ajaz (@mahwashajaz_) February 18, 2020
When the sexual harassment allegations against Ali Zafar came to light, Mahwish Ajaz was one of the most vocal supporters of Meesha Shafi and bashed Ali Zafar to no end with tweets and statements such as the following: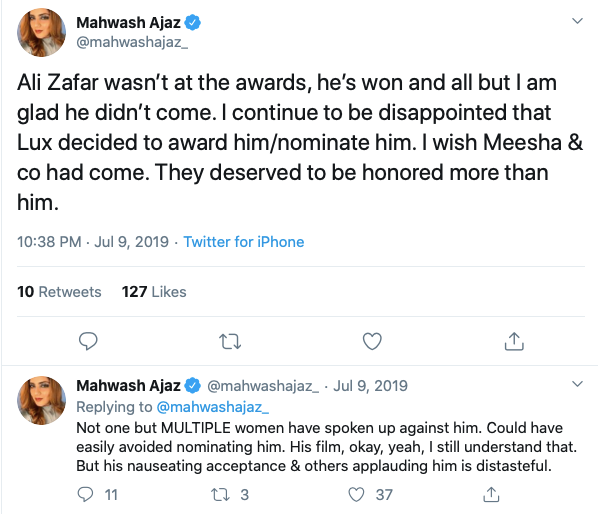 And the following video:
See Also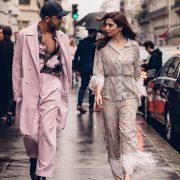 Whose to say why Mahwish Ajaz has completely changed her stance on the whole situation, but it sounds like more information will be coming to light regarding the case between Ali Zafar and Meesha Shafi which will give everyone more clarity about the situation.