Umar Akmal is in Hot Water Once Again for Stripping In Front of Fitness Trainer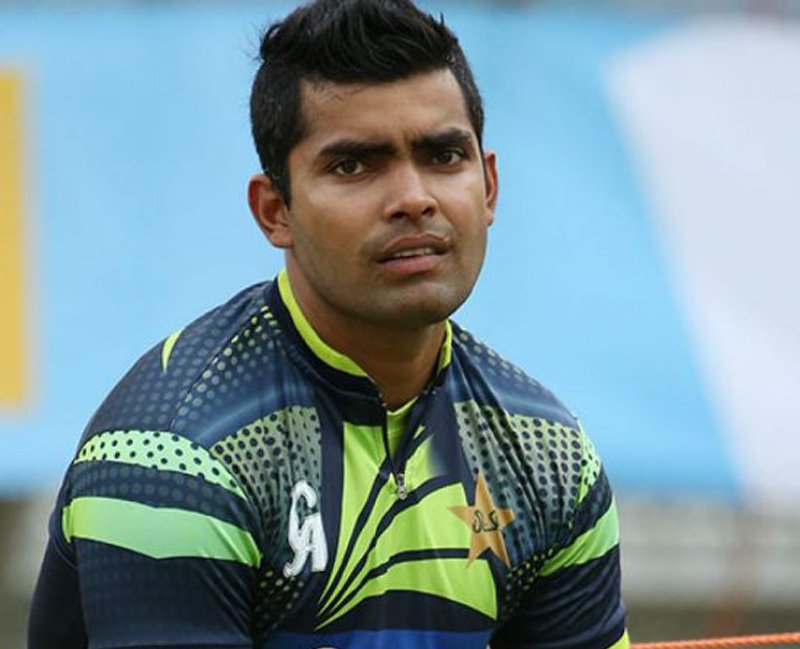 Pakistan's middle order batsman, Umar Akmal, has once again put himself in a compromised situation with his erratic behaviour.
During a fitness test at the National Cricket Academy, a foreign trainer attempted to check Akmal's body fat, but was met with hostility and unprofessionalism. Akmal responded to the trainers demands by stripping down and saying 'Do you see any body fat?'
Following Umar's unethical behavior, a complaint was immediately launched against him.
Reportedly, the Pakistan Cricket Board (PCB) will take strict action against him and he is likely to be also kicked from the next domestic season. It also remains to be seen whether Umar will be permitted to play in the upcoming edition of PSL or not.
This is not the first time reports of misconduct have surfaced regarding Akmal. In the past, he was fined 20 percent of match fee for a late-night out during the 5th ODI against Australia in Dubai. After this incident Umar Akmal pleaded to change himself and released the following statement:
"I have changed myself a lot. My family has a big role to play in this. I have not appeared in headlines or social media for the past three to four years. I am trying to focus on my training and cricket now. That is why my focus has shifted from other irrelevant things. You can say that you will see a new Umar Akmal the next time my fans see me. I am trying very hard to curtail my off-field activities. I plan on giving more time to my cricket and training."
Kamran Akmal, Umar Akmal's brother, has stood by him through all the scandals and even now claims the fitness trainer incident is just a big misunderstanding.