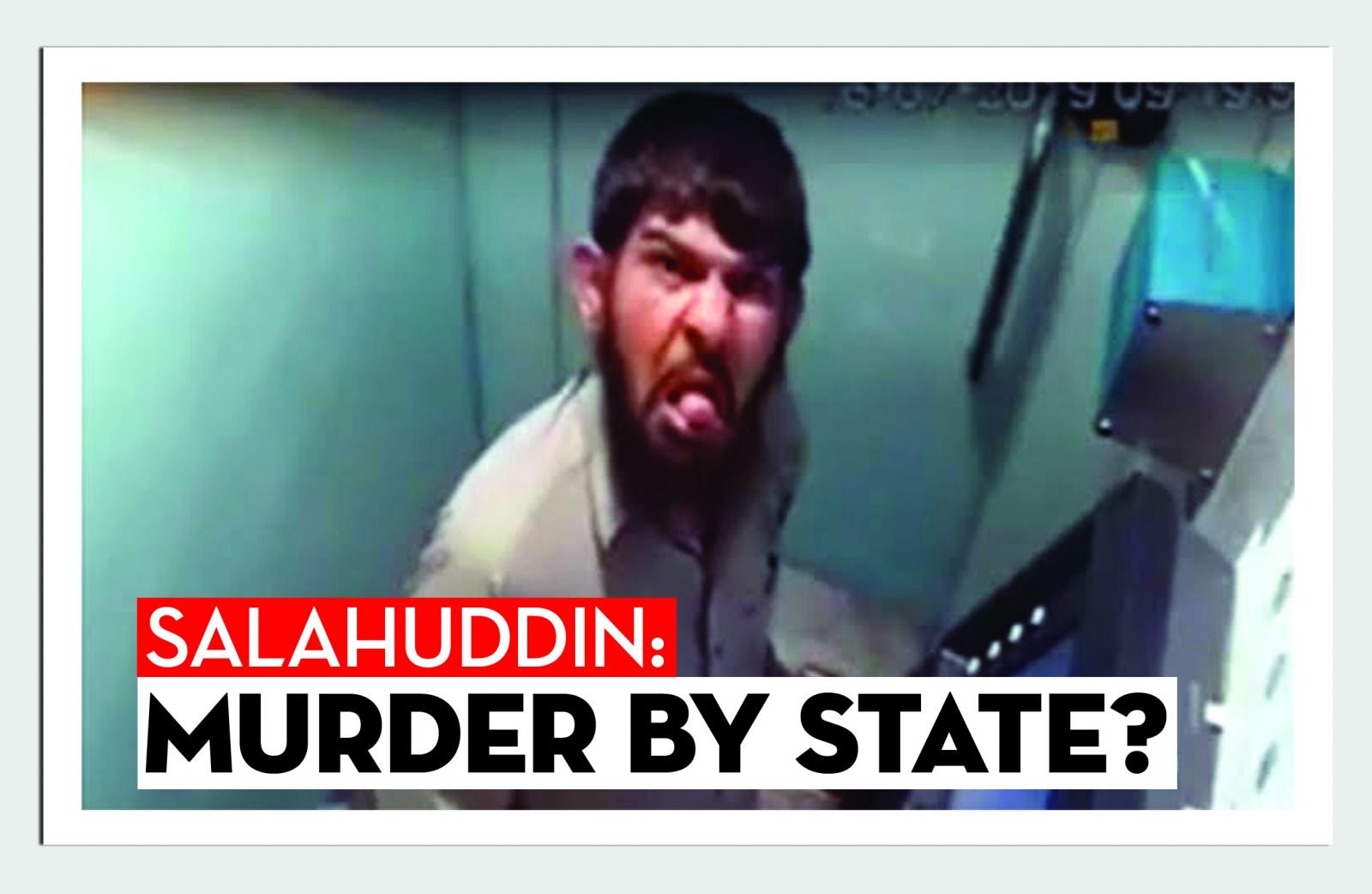 [video src="https://www.youtube.com/watch?v=DTEejm7D-PI"]
It's been one year since we are in the declared 'Naya Pakistan', and so I ask, where are the promises of a changed Punjab police? Have they all gone down the drain? This responsibility is solely under the Chief Minister of Punjab, Usman Buzdar Khan. As there is no Home Minister in Punjab, all the power, therein, lies with him.
What we saw last week should be deemed a failure of our society. The way the Punjab police brutally tortured and eventually murdered alleged ATM robber, Salahuddin Ayubi, is a sheer violation of human rights. The mute suspect was reprimanded in Rahim Yar Khan after authorities recognised him from a video that went viral of him sticking his tongue out in front of CCTV security cameras in an ATM vestibule. In similar fashion, a video of the suspect being tortured and being forced to take his tongue out on camera while he is being mercilessly beaten up took the internet by storm. Merely a day after his arrest, the news of his death went public – sparking a series of investigations of the police force. If this was Britain, we would have seen the streets of London full of protesters because they have humanity embedded in their values and norms. Salahuddin's murder is a display of how cruel and unjust we are as a society. We don't have efficient regulations or records of people with learning disabilities, nor do we have the expertise in the police force who could have judged, by his behavior, that his actions were not intentional. We need to be on one page and we need to discipline ourselves to accept this change alongside establishing merit recruitment. Only then will our police force be like the modern economies.
The idea of a regulatory society should be promoted, which simply means regulation as 'decentred from the state' – diffused through society. Uncertainties arise from unpredictability, structural uncertainty and value uncertainty. We need to provide a considerable degree of freedom for experts and policy makers as well as introduce the concept of diaogue between them – only then can human rights violations can be avoided.
Salahuddin's case should be the subject of debate in the next assembly session of both the upper and lower house. The parliament is the supreme law making authority so legislation should be passed, and a code of conduct should be set up to avoid such shameful incidents in the future. It's never too late – with sheer determination and purpose, the change we need in our police force is possible. Passion strives excellence and success, and that is the only hope left if this land of the pure. UNHCR's Article 1 states: "All human beings are born free and equal in dignity and rights." And so, I would appeal to the honourable Chief Justice of Pakistan to take suo moto action on this case, so that those responsible shall be tried according to the law.
Written by Ibrahim Tariq Shafi