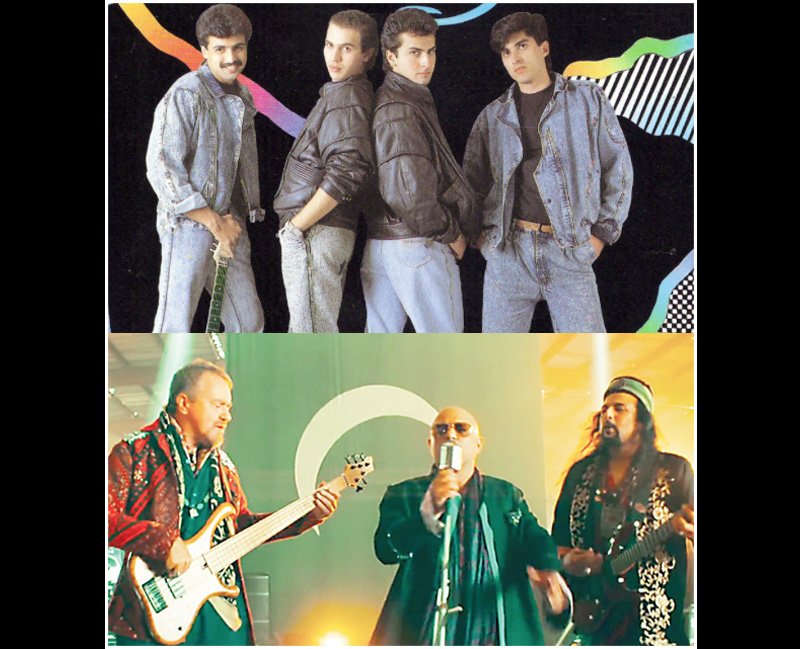 [video src="https://www.youtube.com/watch?v=hxEV_e2ndVE"][video src="https://www.youtube.com/watch?v=dFLuMvoOIJg"]
Today, as we all know, is Pakistan Day. And while times are indeed tough, and our country and the world fights it's ongoing battle with the deadly Coronavirus, it doesn't hurt to take a break from watching the news and instead, celebrate Pakistan with your friends, family or whoever it is you're self quarantined with. The easiest way to do that? Put on some of these classic Pakistani Anthems and turn the volume up! Here are our top picks:
Dil Dil Pakistan – Vital Signs
A classic that will live on forever.
Jazba Junoon- Junoon
'Himmat na haar' hits different at times like these.
Dosti- Jawad Ahmed
A tribute to all our fallen soldiers and everyone who has made sacrifices for Pakistan.
Mai Toh Dekhoonga – Strings
A beautiful rendition of Faiz Ahmed Faiz's beautiful words.
Yeh Watan Hamara Hai – Mehdi Hasan
If you're feeling anxious and unsure about what the future holds, put this classic on and stay strong.
Pakistan Zindabaad – Sahir Ali Bhagga
The video is pretty cool and will definitely leave you feeling patriotic.
Jeevay Pakistan – Shehnaz Begum
Awaken your sense of nostalgia as well as patriotism with this anthem that we've all grown up with!
Iss Parcham ke Saye – Nayyara Noor
Sanjhi apni khushiyaan aur ghum, hum aik hain.
Did we miss any of your favourites? Sound off in the comments below.