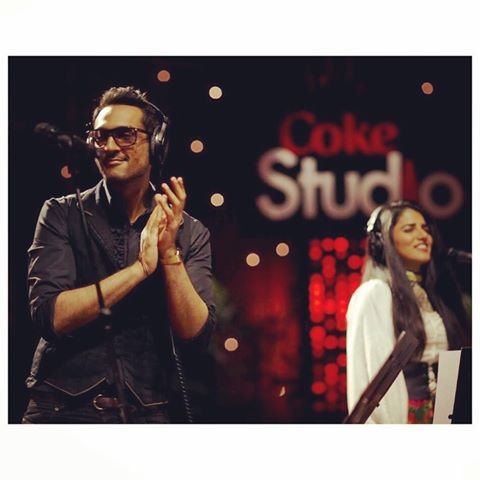 The most awaited collaboration of Coke Studio 12 is out and we've got it playing on repeat – the dynamic voices of Ali Sethi and QB. With that first "Mundiya" we were sold. With a voice as powerful as QB, and with the soulful mix of Ali Sethi, we knew this was going to be a hit! And we're being honest, that first Mundiya that we heard, we couldn't help but groove to the beat and before we knew it, we were singing along to QB's voice – "Mundiyaaaa, Mundiya dupatta chadd mera, ni sharam da kund laiya daaa hai, thay enj nai sataana chaaidaa"
And while this version has a different groove to the original festive song, it still makes you nostalgic in all the right ways. This song portrays the sort of banter that often exists between the two sides at a wedding (Team Groom and Team Bride) and that playful banter in the words "Mundiya" and "Kuriye" truly reflect all the festive fun that this song has to offer.  The song originally also describes the flirtatious banter between two characters from the 1980's film "Mukhra" – Come on, how many of you really knew that? We bet not a lot!
With the powerful notes that QB's voice hits and Ali Sethi's voice that rises to a crescendo towards the end is the perfect end to the song – making "end it on a high note" a reality (and with it, bringing Coke Studio's 12th season to a close.) If you haven't heard it yet, what are you waiting for?
Here it is (you can thank us later!)
See Also