Acts of Kindness During the Time of Coronavirus: Here Are Some Inspiring Stories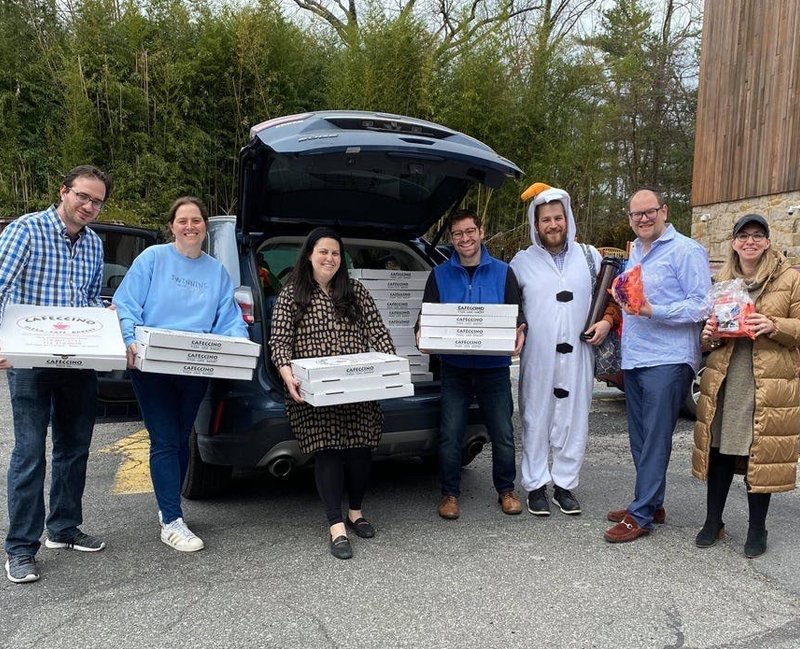 We understand the air of paranoia that has more or less engulfed our lives – with the number of Coronavirus affected patients rising daily and along with it, the death toll on a global scale, it can give rise to a lot of anxiety. But here are some acts of kindness that will restore your faith in humanity at a time like this:
1.A Young Woman Helped an Elderly Couple Do Groceries:
Scared to enter the grocery store, Rebecca Mehra helped the elderly couple out.
I went to the grocery store this afternoon. As I was walking in I heard a woman yell to me from her car. I walked over and found an elderly woman and her husband. She cracked her window open a bit more, and explained to me nearly in tears that they are afraid to go in the store.

— Rebecca Mehra (@rebecca_mehra) March 12, 2020
"I know it's a time of hysteria and nerves, but offer to help anyone you can. Not everyone has people to turn to," Rebecca Mehra said in her post. It's so heartwarming to see how even during a pandemic, people aren't afraid to do these little acts of kindness.
Disneyland Might be Closed, But it is Donating Excess Food
During the temporary closure of @Disneyland, the resort will donate excess food to Second Harvest Food Bank of Orange County. Details here: https://t.co/FFAiRMQ5qB pic.twitter.com/Phl9jpU2Qi

— Disney Parks (@DisneyParks) March 13, 2020
A Group of Kids Put on a Private Concert for a Woman in Quarantine
Jackie Borchardt shared on Twitter that an elderly woman who was social distancing with the goal of staying healthy was treated to some music by her young neighbors. The two young cellists set up shop on her porch and played their instruments to the woman inside:
My elderly neighbor is self-isolating. So the neighbor kids are playing her a cello concert from her patio. pic.twitter.com/g6Nr2HNVho

— Jackie Borchardt (@JMBorchardt) March 16, 2020
A Youngster in Karachi Starts a Drive to Provide Sanitizers & Disinfectants Free of Cost: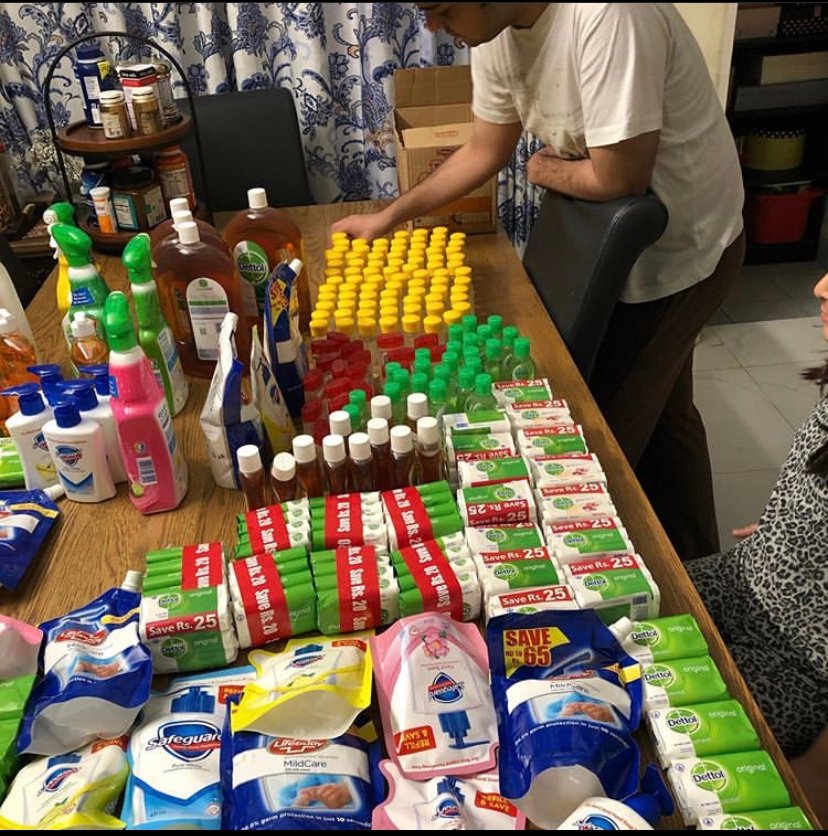 A youngster has started a drive to povide disinfectants, soaps, handwash and such items to those that need it the most – the elderly care centers that house the most elders in one place. He's donating these items to Edhi Old Age Home and Sakoon. You can help him out by calling on 0332-3400595.
Louis Vuitton Has Decided to Make Hand Sanitizers:
Fashion house, Louis Vuitton has decided to use its perfume factories to make free hand sanitizers for all.
In Singapore, the Prime Minister and cabinet are taking a one-month pay cut to show solidarity with workers.
In trying times like these, the democratically elected stand (with social distancing in mind) tall with their people.
China Lends a Helping Hand to Italy
Things have taken a turn for the worse in Italy. China has therefore sent a plane full of medical equipment and healthcare professionals to help Italy manage the crisis.
A Fitness Instructor Holds a Workout Class in Spain (Under Quarantine)
In Seville, Spain, residents of an entire apartment complex couldn't leave their homes due to the quarantine.

So a fitness instructor went up to a rooftop and held a workout class.

Neighbors joined in from their windows and balconies.pic.twitter.com/Ez0iF7vwf3

— Muhammad Lila (@MuhammadLila) March 15, 2020
Students in Columbus, Nebraska, made get well soon cards for people in isolation.
Fourth, fifth, and sixth graders at St. Anthony's Home and School in Columbus, Nebraska, made get well soon cards for people affected by the coronavirus. Their teacher, Charlotte Beran, then mailed the cards to the University of Nebraska Medical Center to be distributed to those in quarantine. What a beautiful gesture by the little ones.
It is important to remember that one can contribute greatly while keeping themselves safe too. These little acts of kindness might help save someone's life, or give them a chance to smile in the face of this pandemic. Look for ways to help out those around you without putting yourself at risk – IT IS POSSIBLE.