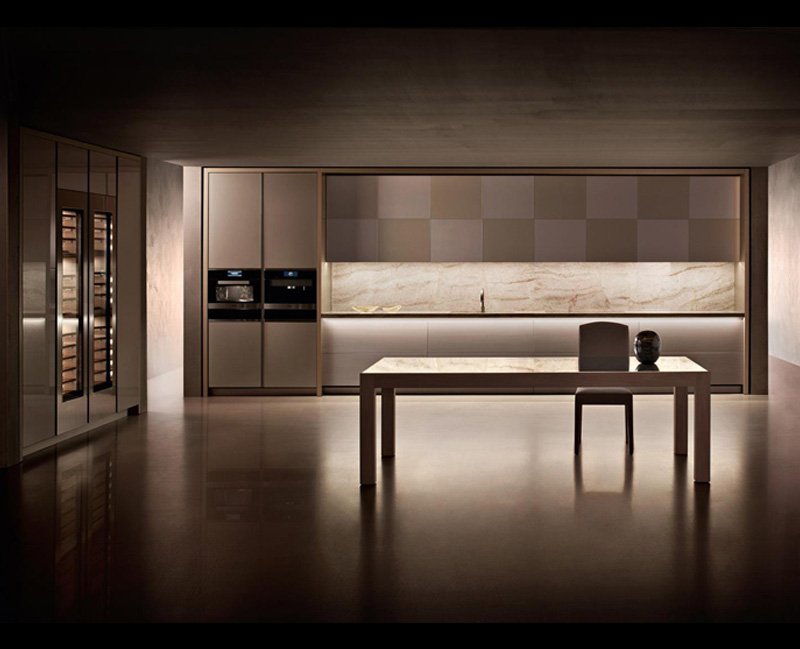 Luxury is a comfort most dream of. The insatiable desire to have the best of the best. A luxurious lifestyle, however, is not just the embodiment of luxury, it needs a certain panache that simply emanates "Classy". To find that exquisite ambience every single factor should showcase a "feel" that defines a blissful lifestyle.
From your cookery to your bedroom, each piece of furniture should be reminiscent of an artist's masterpiece. This, in no way refers to going abstract, but rather so dynamic yet minimal that any eye laid on the interior is simply hypnotic. With many opting for mass produced factors when picking kitchen furnishings in Pakistan, those with a taste for perfection often prefer Armani/Dada.
The exquisite and exotic look of every design by these artful entities ensure that your kitchen always looks impeccable to anyone and everyone. One of their primary partners in Pakistan is the Deluxe Furnishing Company. In operations since 1959, the name has garnered a cult for stature, making sure that those with the perspective to have
perfection at their homes, always go for Deluxe to be delighted.
To have that premium finishing that is truly a class above imagination, the Armani/Dada collection by Deluxe is undoubtedly a mesmerizing sight. The true essence and ethos of Armani kitchen interior design in Pakistan is dictated with their Checkers and Bridge, a convergence of mahogany and minimalism in the effortless manner that is enough to induce a trance.
With Checkers giving a dynamic vibe while Bridge showcasing an effortless subtlety, the perfect kitchen interior design is an imperative emergence. Deluxe Furnishing has never been about making a sale but rather an experience that lasts generations, and as such have always sought for excellence defining themselves above competition. Each client gets tailored service and each product delivered is exoticism constructed.
To revolutionize your interior home design, visit www.deluxegroup.com.pk and observe what your home can be if you are in line to acquire the taste for all things fine.