5 Times Mashal Khan Won Our Hearts in 'Thora Sa Haq'

Here are 5 moments Hareem (Mashal Khan) seized the scene with her powerful performance!
Famous for Suno Chanda and Khaas, Mashal Khan has risen to stardom with riveting performances. Mere Humdam and in ARY Digital's Thora Sa Haq, which has made waves this year presenting the controversial topic of a 'love triangle' trend, which is seen in many Pakistani dramas to date. The difference in this play was the convincing and cut throat performances by Mashal Khan, Imran Abbas and Ayeza Khan, which induced an emotional response from the viewers with the intense chemistry and a superb execution of dialogues.
Mashal's Hareem was a well-off girl, coming from a well-reputable family. She was in love with Zamin, her cousin and fiance, and all's well that ends well…except, it didn't. Cue Ayeza Khan's Seher, a woman whose groom took off before the wedding and father passed away consecutively the same night. Here enters Zamin and his father Waqar, both living in Ifthikar's house. The father-son duo secretly attended Waqar's estranged niece's wedding, only to end up having Zamin marry her while his doting fiance waited for him at home.
Here starts the dark spiral of betrayal and deceit, with Seher being clueless to Zamin's prior engagement and the latter developing a relationship of more than just dutiful arrangement to Seher. Rabia, Hareem's powerhouse mother seemed to be the only one who was looking out for Hareem, apart from her mischievous cousin Rafay (Shaan Baig) who had his eyes set on Seher.
When the tension inevitably begins to accumulate until it overflows, Hareem's world comes crashing down as Zamin reveals his nuptials with Seher on their Nikkah Day, devastating her.
How has Hareem managed to steal our hearts with her compelling and moving scenes?
The time she stood up to her mother for trying to marry Seher off to an older man without her consent
The times Hareem stood up to her mother for Seher broke our hearts a little more with each scuffle. The loyalty and trust held towards her cousins were commendable, seeing as how they were both engaged in a display of deceit, Hareem did not hold back when telling her mother to spare the defenseless Seher, who Rabia had already been working on tearing apart and puppeteering her life.
When she threw Zamin out of their room on their wedding night
After being lied to until it was frankly too late, Hareem stood up for herself against the love of her life, Zamin. After he waited, despite his father Waqar's untimely death and the constant anxiety of sneaking around with Seher in the same house while he was engaged to Hareem, Zamin broke the news to her right before the 'I Do's' and all hell broke loose when Hareem discovered Zamin's visits to Seher.
When Hareem miscarried her baby and accepted responsibility for her actions and stopped blaming everyone else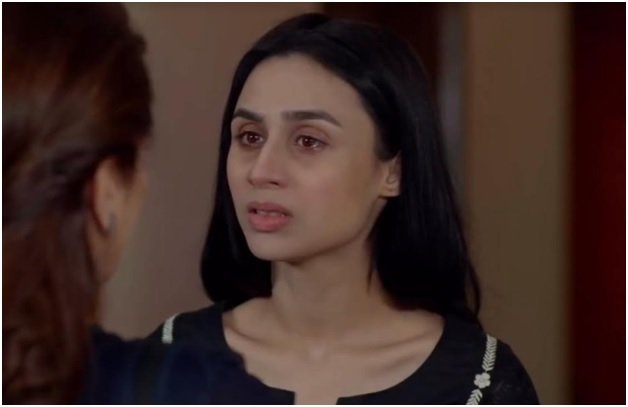 Initially, Hareem bordered on vengeful when staying with Zamin and Seher in their new home. With her pregnancy capturing Zamin's attention, she fought with Seher for his affections by manipulating various situations, blaming the aftermath on Seher. But, when everything boiled down to Zamin's rejection of her, Hareem lost her child in a depressive fit, consuming pills and unraveling completely. After losing her child, Hareem decided to stop blaming everyone else and took responsibility for her actions, even going as far as reaching out to Seher to patch things up.
When she declared that Seher was pregnant, therefore could not divorce Zamin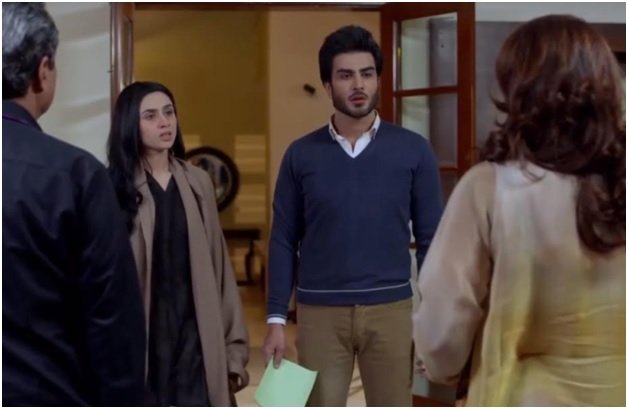 Throughout the drama we have all been aware of Hareem's undying loyalty towards Zamin, even though the feelings had evidently not been reciprocated. After the heartbreaking realisation that Zamin was never going to truly be in love with her, and the tragic loss of her child, Hareem saved Seher's marriage to Zamin. Even though Seher was quietly going to leave their lives and she could have Zamin all to herself, Hareem decided to take the high road and stop the divorce, having forgiven Seher for everything.
When she decided to cut the toxicity out of her life and move away, starting anew
Eventually, Hareem decided to go on her own journey, separating herself from the negative situation and turmoil she had become accustomed to while coping with her heartbreak and the loss of two important presences in her life, Zamin and her baby. Hareem concludes her painful tale by moving away and starting a new life, for herself, taking charge of her independence and growing.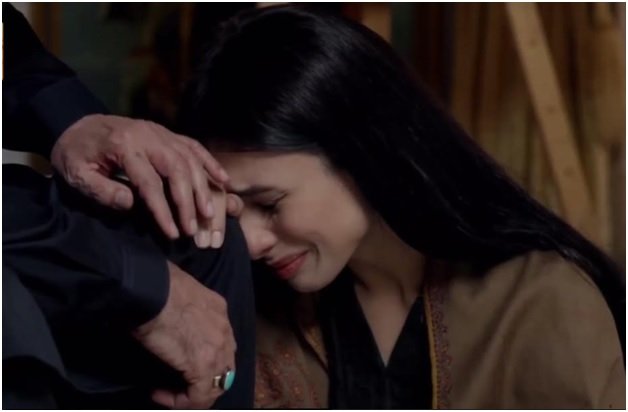 If any character in the narrative showed growth and potential, it was Hareem. Hareem not only got betrayed by 2 people she stood up for, but had her life unravel into a chaotic mess in front of her eyes, losing all she held dear yet having the strength to stand up for herself and forgive all those who hurt her. Hareem is a character not to be forgotten in television for some time, having not only won over our hearts but our respect, kudos to Mashal Khan for sweeping us away with a stellar performance!