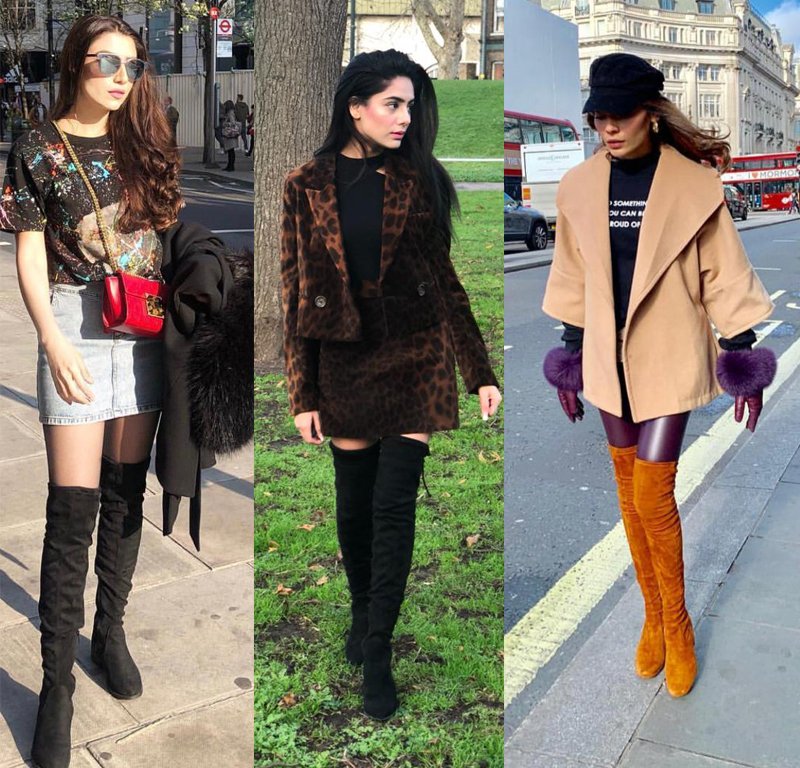 It's getting colder day by smoggy day and we hope you've unpacked all your chunky knits and packed all your 3 piece lawn suits until further notice. With the chunky knits come all types of winter footwear; Ankle boots, long boots, over the knee boots, Uggs (barf), fur lined moccasins, you name it. Today, we're going to help you style the most fashionable of the lot ; Over the knee boots. Not only do these bad boys keep you warm and cozy, they look amazing doing it, especially if they're styled right. Here's some our favourite fashionistas showing us how it's done:
Shanzay Sheikh
This brunette bombshell shows us how to take neon from summer to winter and make a killer pairing with classic suede boots.
Hala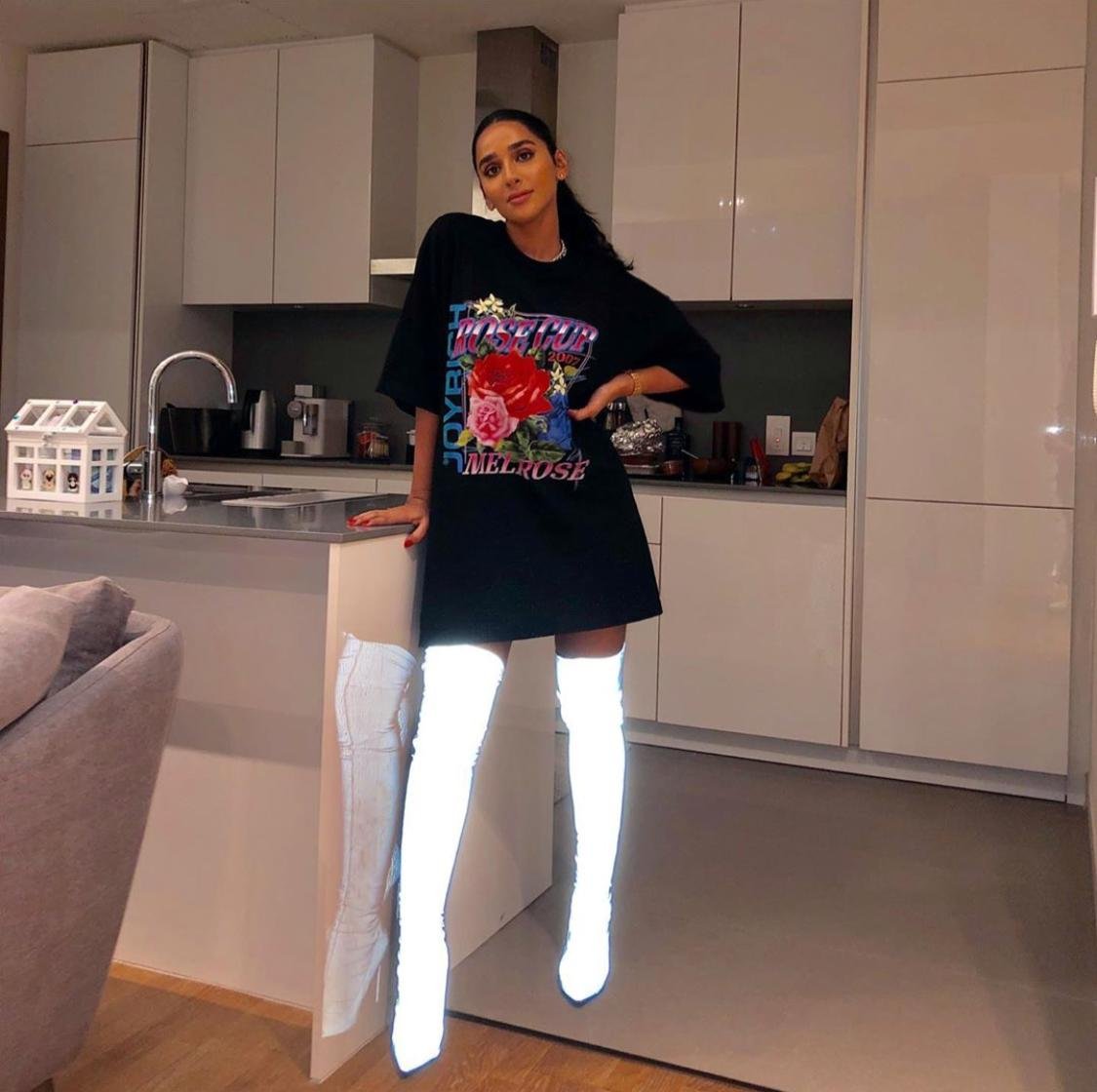 These boots can be dressed up, or dressed down as shown by Hala, who pairs this white hot pair with a casual baggy Tee.
Amna Babar
Our favourite supermodel Amna Babar has hands down, the BEST style in the game and she proves that once again with these gorgeous camel suede boots paired with PURPLE leather tights. Who could pair such unexpected colours together and pull it off? Only Mrs.Babar.
Ola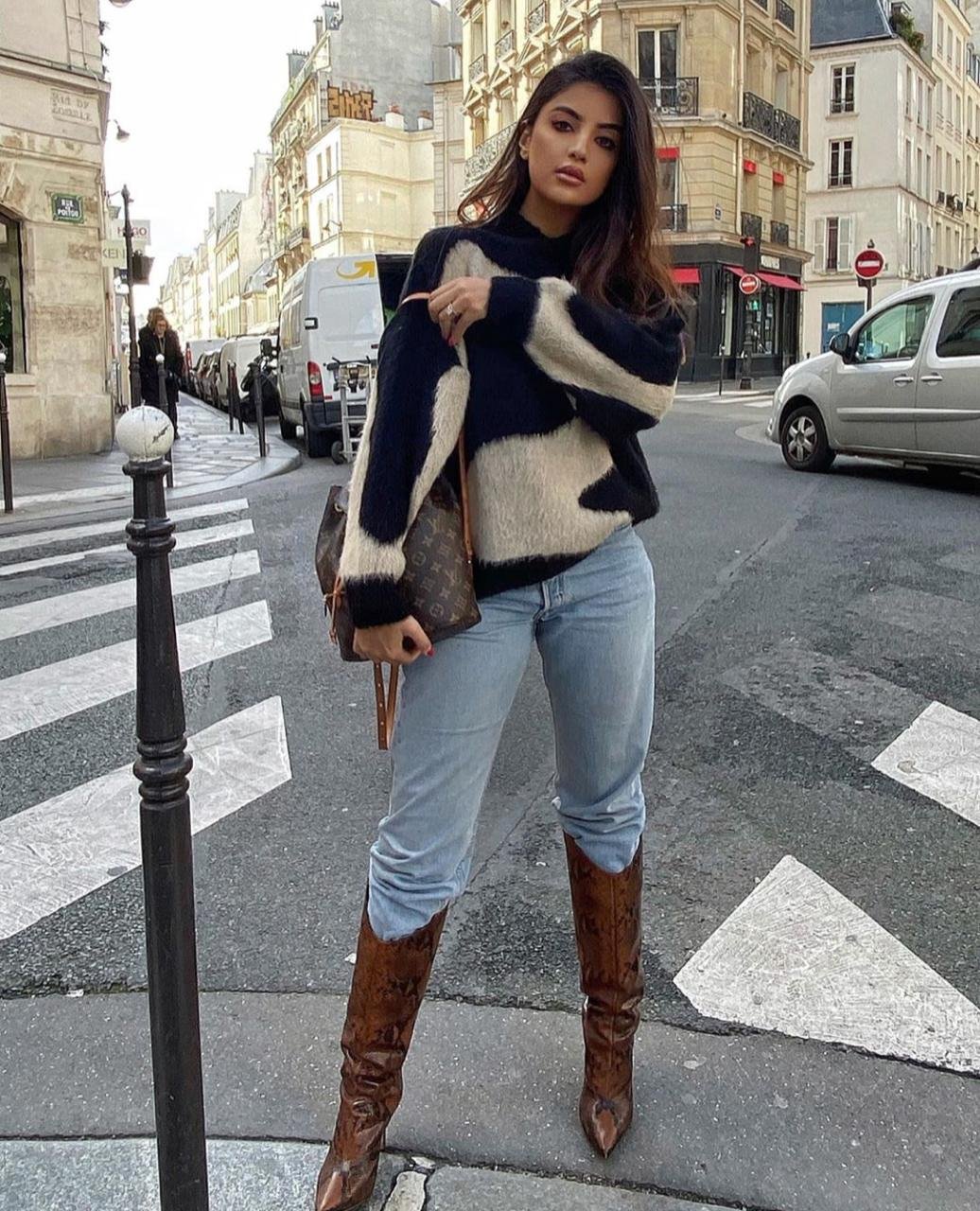 We love this high fashion version of cow boy boots!  Who said boots are only for skinny jeans or tights? Wear yours with your favourite mom jeans and look like a damn star
Ayda Hadi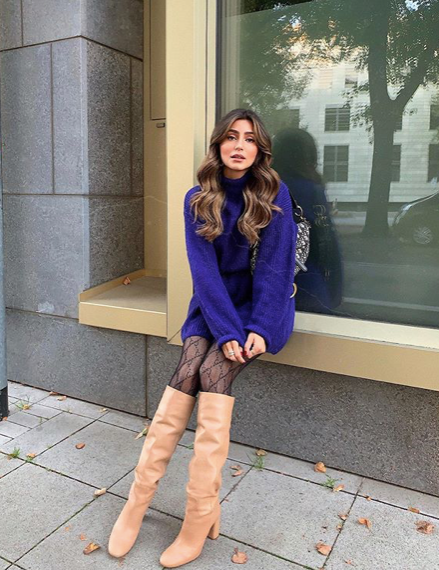 From the hair to the beige slouchy boots, Ayda is the perfect example of chic winter style. Baggy sweaters, monogrammed stockings and boots are going to be your best friends this winter.
Neha Maneka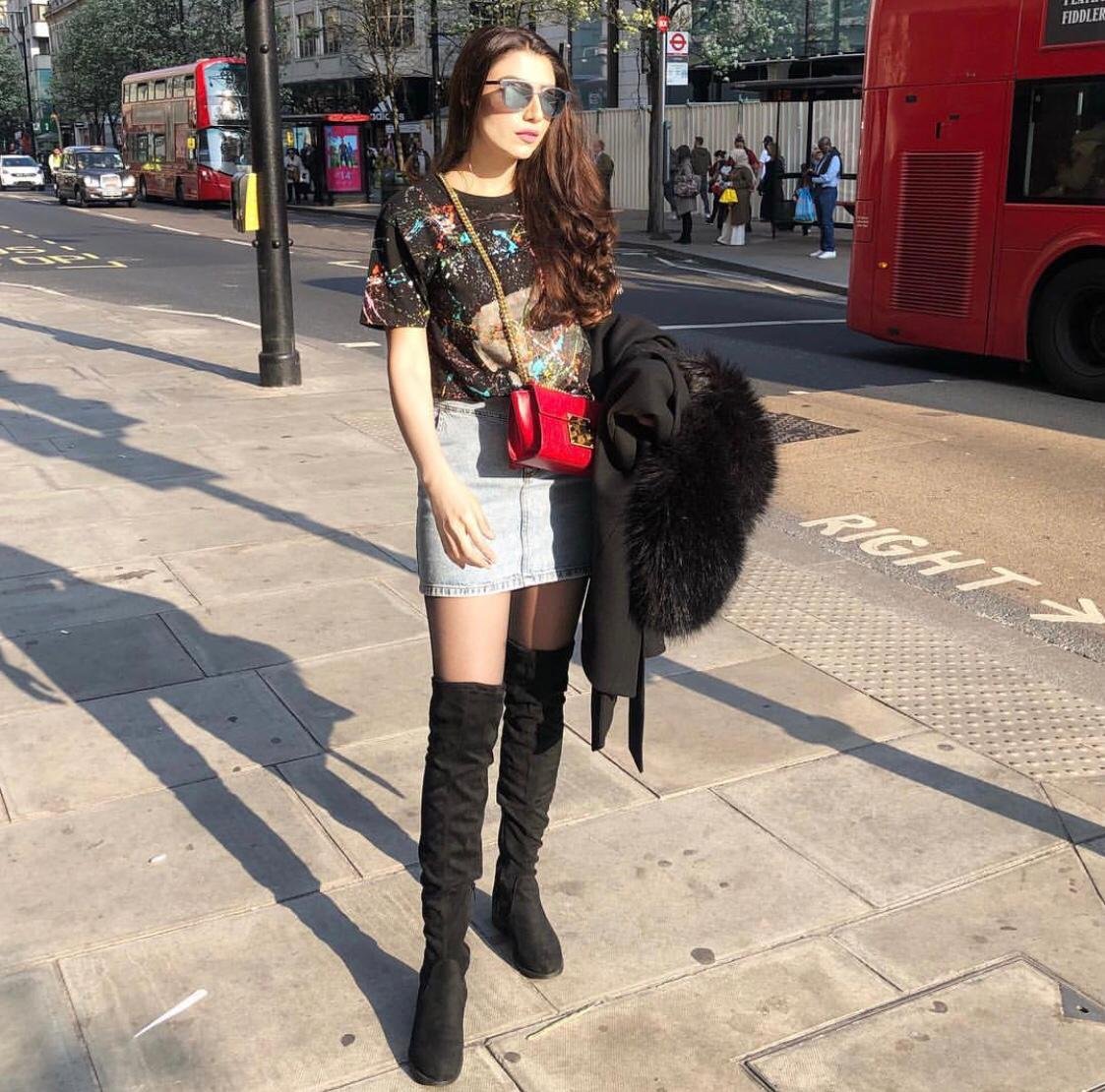 Dress up a casual tee with long boots like Neha and take the look from day to night.
Shanzay Sheikh
Oof! Who knew leopard print and thigh high boots could work so well together?
NoorJahan Azain
Take a page out of NoorJahan's book and be a ray of sunshine this winter with a pop of bright yellow, coupled with these classic suede black boots.
If you don't already own a pair of thigh high boots, it's time to invest in some! How will you be styling them this season? Let us know in the comments below.