In an elegant ode to tradition Rici Melion promises an elaborate experience of festivity and celebration through noble simplicity blended with utter grandeur of unique yet ageless eras in their wedding collection. Their bespoke assortment is an amalgamation of distinct conceptualization and masterly expertise making their collection a wedding essential for every bride and groom.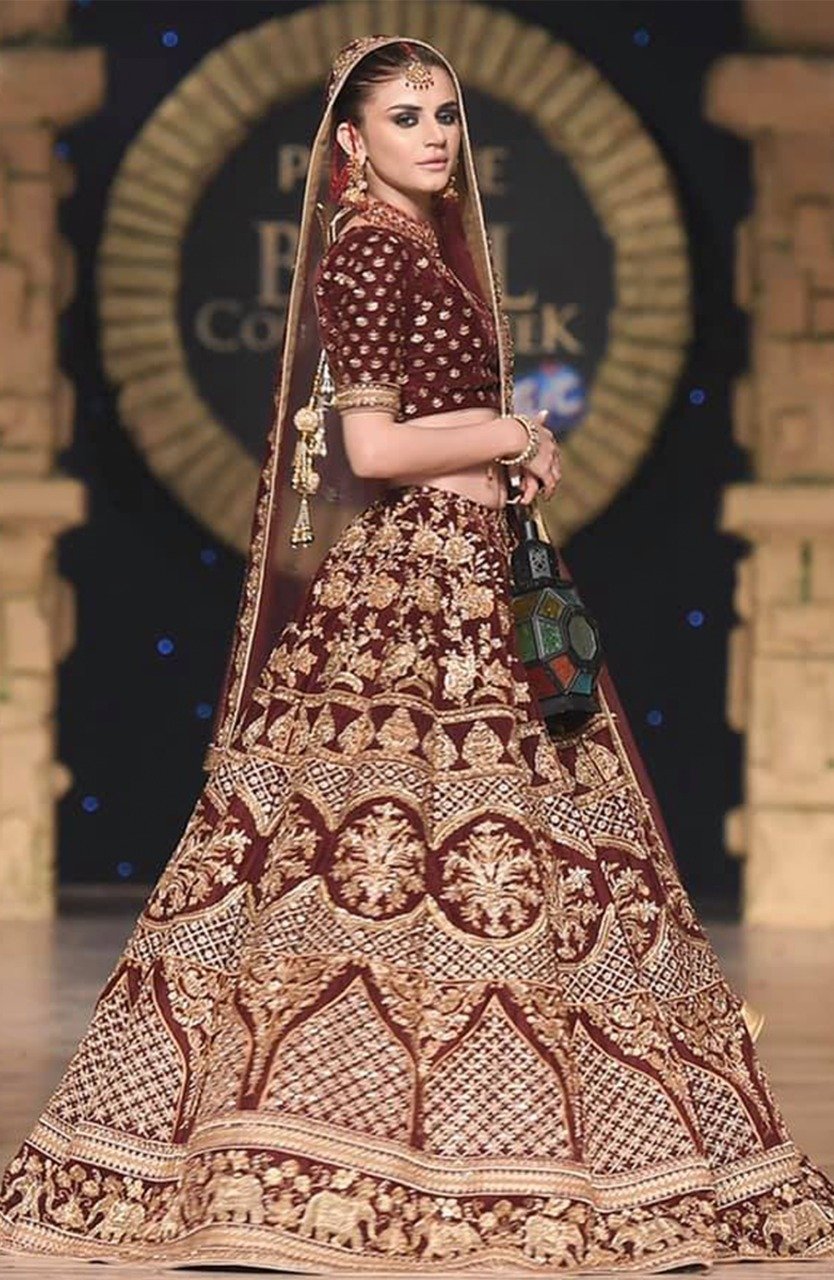 To bring a classic silhouette in the wedding bliss, Rici Melion showcases this maroon velvet lehnga choli that is elegantly traditional in its own way, laiden with hand embellishments such as aari work, dabka and nakshi. It comprises of the old school techniques and finished with exquisite embroidered borders and tassel details. Simply perfect for your big day! Rici Melion's design team painstakingly fashions a perfect blend of art and design in their tastefully constructed cuts and silhouettes creating a dynamic wedding outfit. Keeping this in mind the brand always makes sure that you make a unique statement at your next event in outfits like this bespoke, intricately embroidered Sherwani that has been carefully tailored on an ivory palette, echoing the grandeur of Rici Melion's rich
craftsmanship. From the initial measurements to the final look, you will surely be impressed by the custom wedding outfit experience at Rici Melion.
Their wedding collection of 2020 is mainly inspired by the natural elements of our rich cultural heritage. The
patterns and embellishments show a strong representation of different eras amalgamated with a modernistic silhouette.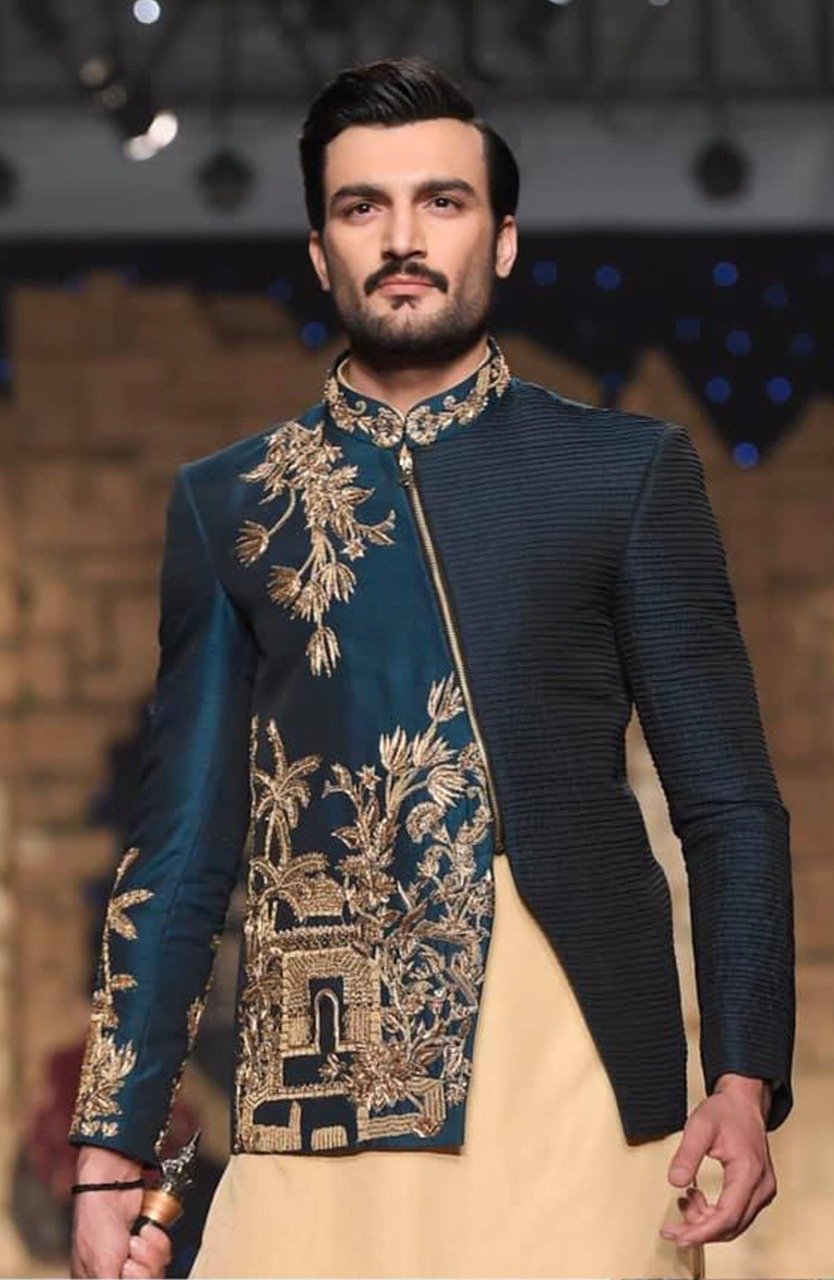 One of the personal favorites is this intricately embellished angle cut prince coat with zip detailing, perfectly suited for a groom who wishes to make a bold statement. Another design from their collection which
catches interest is this heavily worked breathtaking midnight blue waistcoat that is both flattering on the body and comfortable to wear.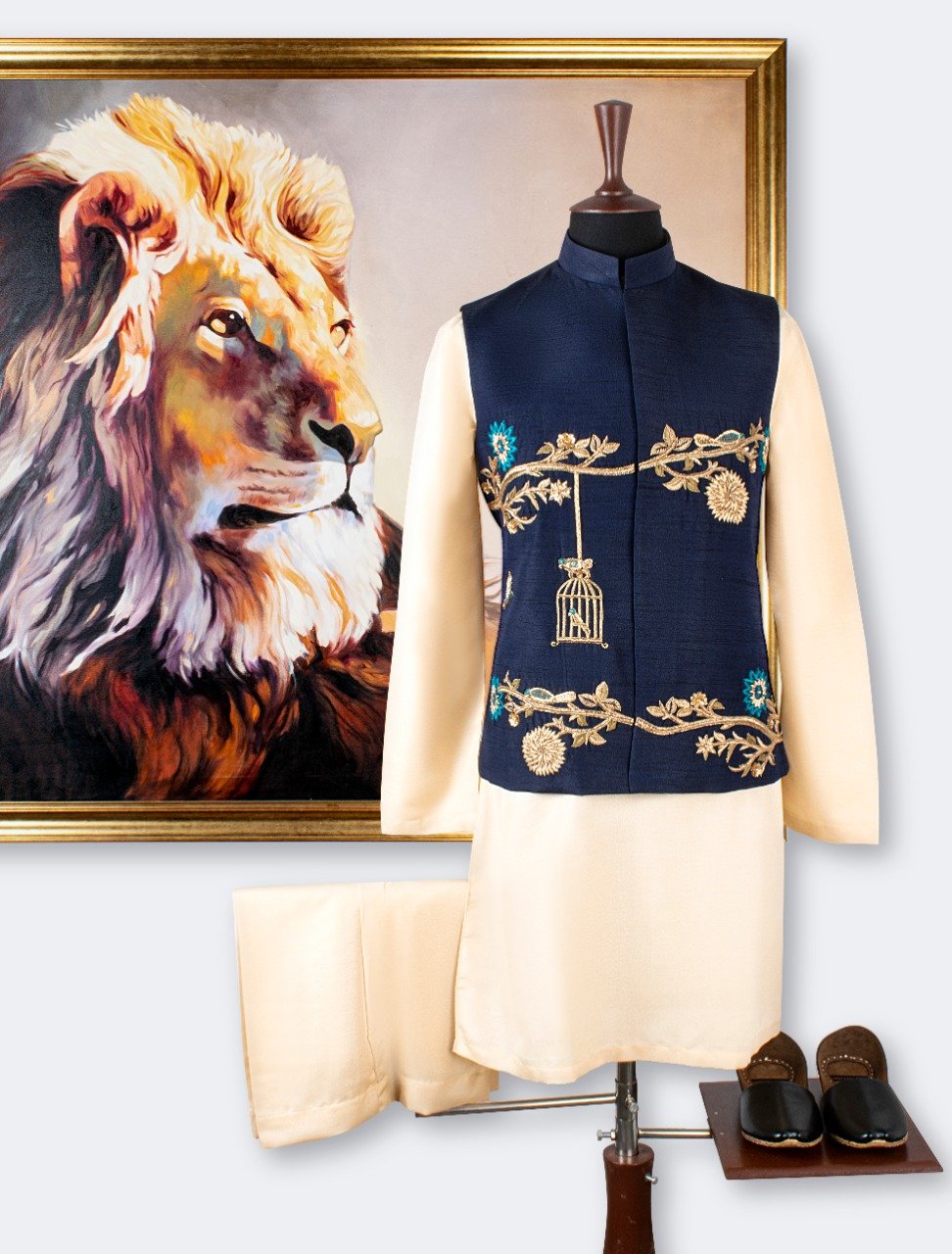 At Rici Melion, attention to detail is vital, from the cut of the pattern to the embellished front, a sense of luxury is added to the entire look created. Be it an eastern sherwani or a western suit each design is crafted with utmost precision. As done in this tasteful suit featuring an ornate play of intricate crystal work and black on black overlay done on fine tropical suiting fabric.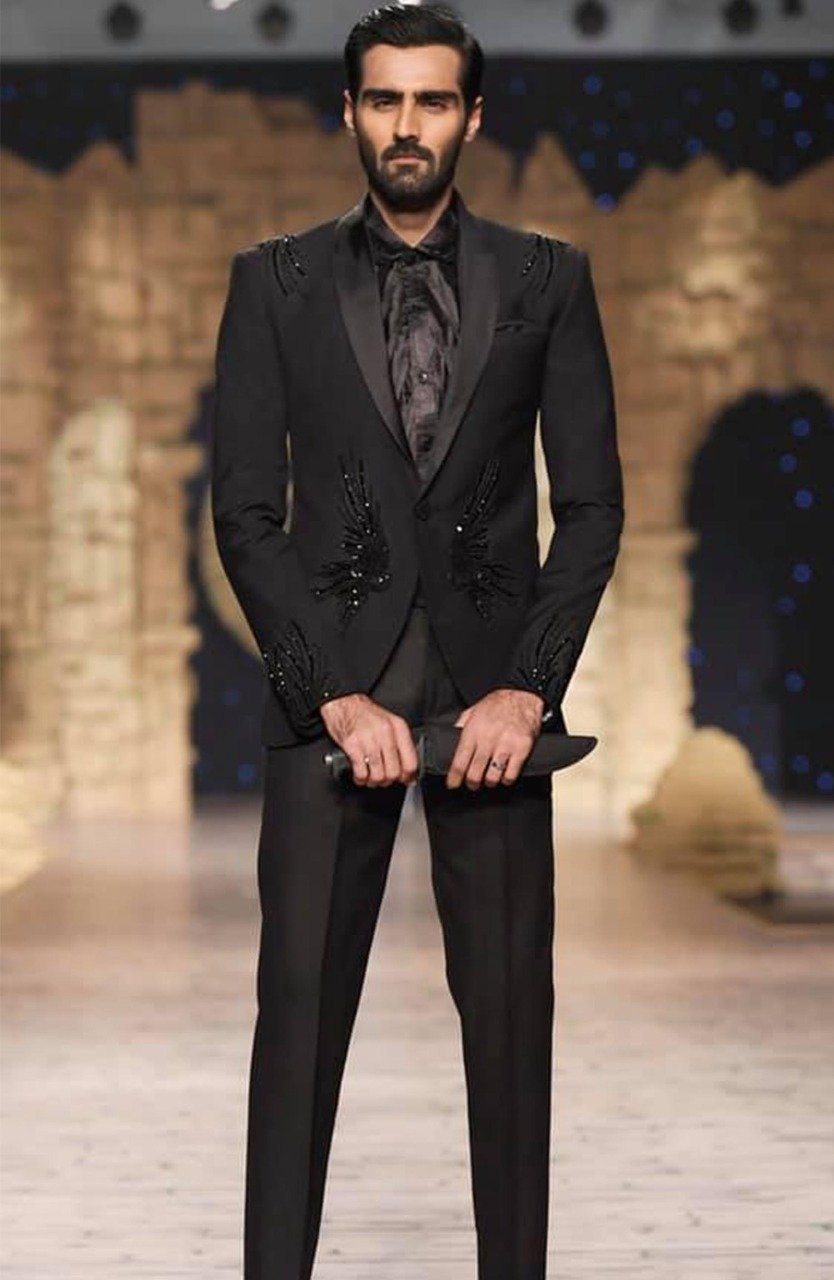 A new addition to Rici Melion's 2020s wedding collection is a variety of bridal and formal women's wear outfits. These designs can simply be defined as extravagant, elegant, rich and overwhelming adding in to the list of trendiest wedding wear of the season. This heavily embellished tail gown made in ultra-fine tissue fabric with unparalleled pearls and crystal embellishment is simply remarkable.
This look guarantees a wondrous confection for an immaculate Valima look that will leave everyone in awe.
Rici Melion is well known for its ultra-luxurious retail ambiance together with exquisite customer service. The key to being a Rici Melionaire is not only getting the most opulent wedding attires but also getting personal attention and a quintessential experience throughout. They believe in staying true to the client's wedding journey and make it utterly beautiful from the beginning of the order to its end.