In a country where female births are questioned and male births are celebrated as beacons of hope, we have created a society that has skewed what a blessing the arrival of a girl child is. Many have spoken about it but rarely has action been taken. Now, one of Pakistan's biggest fashion brands is opening the doors to a much-needed conversation around it.
Rangrasiya, the illustrious Pakistani fashion powerhouse, has launched a thought-provoking and captivating campaign for the upcoming Eid-ul-Fitr season. Aptly named 'Rehmat,' meaning 'blessing' in Urdu, the campaign challenges the prevailing societal attitudes that perpetuate gender-based discrimination and inequality. By spotlighting the innate worth and potential of every woman, Rangrasiya is ushering in a new era of empowerment and inclusivity in the fashion industry, and beyond.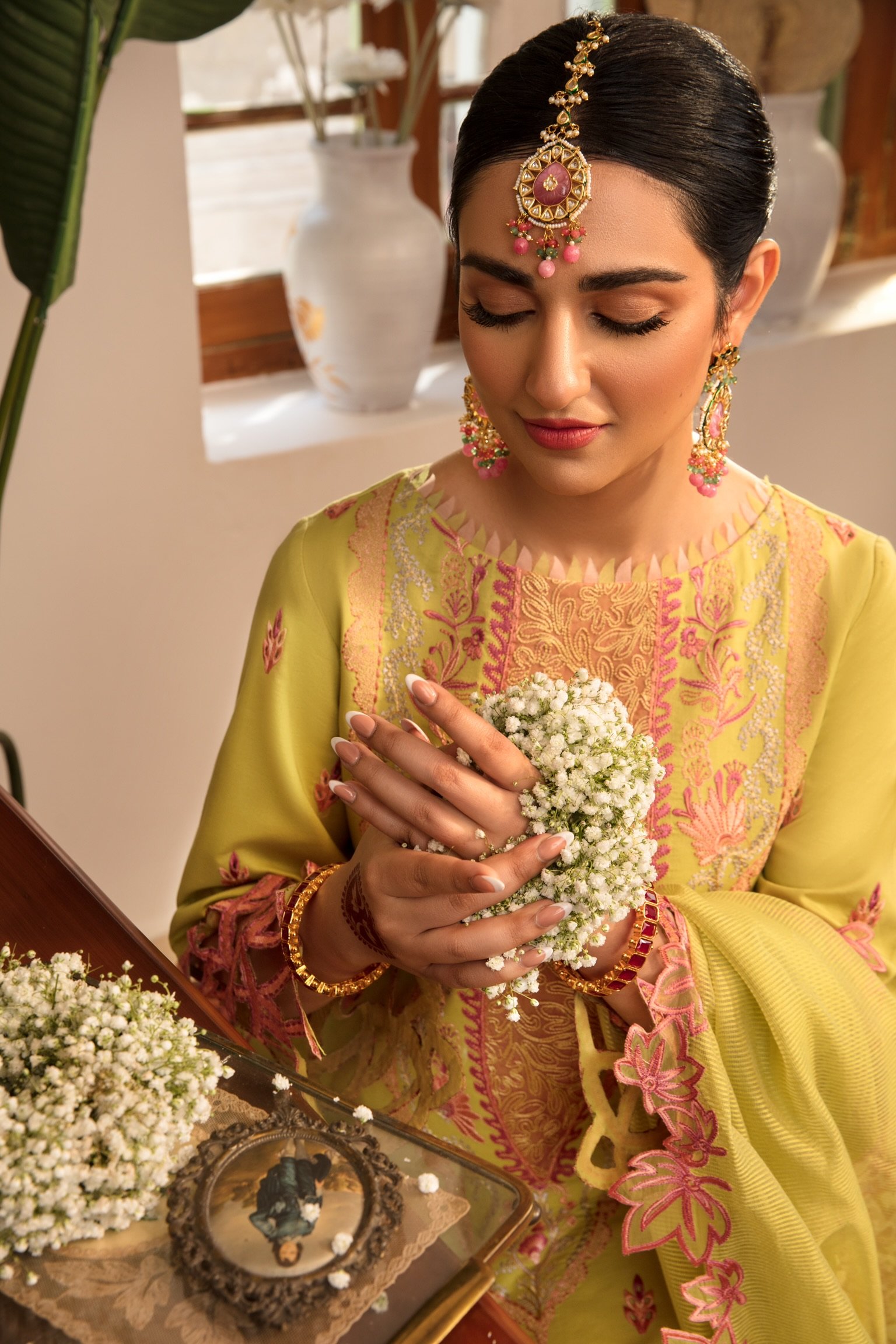 The brand is raising its voice against the societal stigma surrounding gender bias, inspiring a shift towards acceptance and empowerment of women by recognizing that every girl is a blessing from God, which they have conveyed through a purpose-filled film that aims to normalize investing in daughters and uplifting them to stand tall, above and beyond any cynicism.
The film, which revolves around the story of the anticipation of a birth, where the parents are excited for the birth of their child,  showcases how society looks down on the birth of a girl child. On the flip side, it shows how despite societal norms, the parents look at birth as a blessing and the arrival of fortune and luck into a family. The deep message ensures that people understand that the birth of every child is to be celebrated, rather than something to be miserable over. It aims to bring about a positive change in people's mindset towards the birth of a girl child.
In a post, the CEO of Rangrasiya, Adeel Khalid, and Creative Director Sofia Adeel also shared their inspiration behind REHMAT's Luxury Eid Collection. They explained that the collection not only embodies luxury and style but also raises awareness about gender bias and the empowerment of women. The brand believes that every girl is a blessing from Allah, and it's time to normalize investing in our daughters.
"We were thinking for a while about what to name it. Finally, we incorporated the name Rehmat into this as a way against social stigma," Creative Director, Sofia Adeel explained. "We have to see that women are excelling in every field, and they should be accepted as equals to sons. There shouldn't be a stigma around anything like this."
Gender bias is a significant issue in Pakistan, where many women are denied basic human rights and face discrimination in all aspects of life. According to the World Economic Forum's 2021 Global Gender Gap Report, Pakistan ranks 153rd out of 156 countries in terms of gender equality, with a score of only 0.554 out of 1.
"Mothers are pushed towards having sons. It comes from God, nobody can control it," CEO Rangrasiya, Adeel Khalid said. "I have two daughters and a son. Even if I had a third daughter, I would have been more than happy. In our society, people like mothers-in-law and husbands sometimes, force women into having sons. It is not a choice the mother has. We can't have such thought behind our children."
Pakistan's lack of female representation in politics and decision-making positions is also a major concern. Women make up only 21% of the Pakistani workforce, and only 5.7% of seats in the National Assembly are held by women. This lack of representation means that women's voices and concerns are often ignored or marginalized.
"One has to be grateful for every child they have. Daughters truly are a rehmat, and they need to be wholeheartedly accepted and celebrated," Adeel added. Moreover, the birth of a girl child in Pakistan is still considered a burden by many families, and girls face discrimination in access to education and healthcare. According to a UNICEF report, Pakistan has one of the lowest female literacy rates in the world, with only 45% of women being able to read and write.
These statistics highlight the urgent need for action to address gender bias and empower women in Pakistan. Brands like Rangrasiya, which use their platform to raise awareness about these issues, can play a crucial role in bringing about change. By encouraging the normalization of investing in daughters and uplifting them to stand tall, brands like Rangrasiya are inspiring a shift towtowarde acceptance and empowerment of women.
Rangrasiya's Rehmat campaign is an example of how fashion meets purpose, addressing issues that affect society while also creating beautiful clothing. The brand is using its platform to bring about change and encourage people to celebrate the birth of a girl child. The Rehmat collection along with its strong message comprises luxurious and elegant designs that are perfect for Eid-ul-Fitr. The designs are a perfect blend of traditional and modern elements, catering to a wide audience. The brand's attention to detail and quality is evident in each piece of clothing in the collection.
Rangrasiya's Rehmat campaign is a bold and necessary step toward breaking the stereotypes surrounding gender bias in Pakistani society. The brand's attention to social responsibility and using its influence to bring about positive change is admirable. The campaign not only embodies luxury and style but also raises awareness about gender bias and the empowerment of women. It is time for everyone to recrecognizeat every girl is a blessing from God and to normalize investing in daughters!
It also opens up the discourse to understand that daughters are real blessings from the heavens, and should be seen in that way. One should be more than grateful for the child they have because truly each one brings their fate with them – regardless of their sex.