Day 2 of PLBW included the biggest names in the fashion industry such as Kamiar Rokni, Sania Maskatiya and Misha Lakhani. The night was filled with stunning clothes, showstopping celebrities and an endless array of all the beautiful clothes we wish would magically end up in our wardrobes.
The Designers:
The night kicked off with Saira Rizwan showcasing her collection "Aaina", which was an ode to women of the modern society. The line up was filled with a mish-mash of modern silhouettes and classic colours such as reds and golds, but also pops of yellow and turquoise. The graduation of colour in the entire line up flowed seamlessly and we loved that majority of the collection was in traditional red.
Newcomer Ahmed Sultan's collection La Vie En Rose consisted of feminine silhouettes and colours, as the name suggests. We loved the exaggerated sleeves on some of the pieces but could do without the ruffled dupattas that have been done to death. The theatrical sunglasses that were seen on most models, although fun, seemed a tad out of place and distracted us from the clothing. Showstopper Sarah Khan closed the show in a gorgeous icy blue ball gown-esque bridal.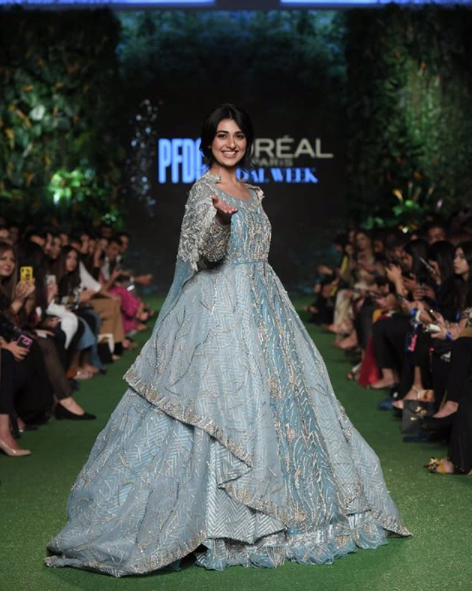 J&H Studio had the most adorable opening of all fashion shows, with two little flower girls, both of who were the designer's own daughters; on the ramp flaunting their father's collection. J&H's Greek inspired ' Kaliedo Nyfi' collection was filled with every colour of the rainbow as well as complicated cuts and silhouettes. In our opinion, there was too much going on and if the collection had been pulled back a little, either the colours or the array of cuts and patterns, it would've been much more elevated and cohesive.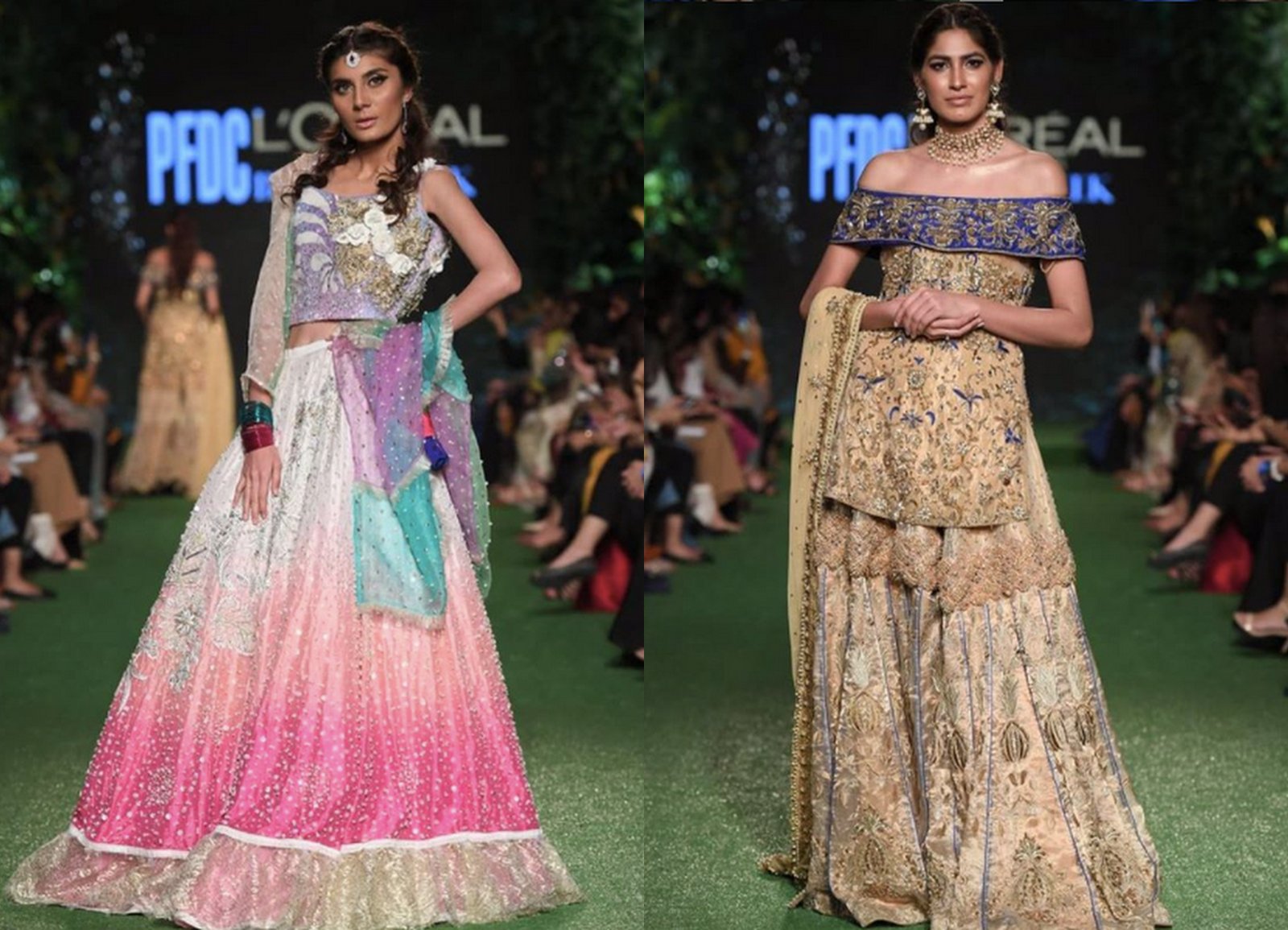 Tayyab Moazzam's collection Feline Riposte was a celebration of the modern day woman who doesn't shy away from her true self, and while we absolutely adored some of their pieces, we wish the collection would have been more cohesive. The combination of cocktail dresses and heavy bridals didn't do it for us, but we cant wait to get our hands on the maroon saree with velvet blouse: it makes us go Va Va Voom!
With Sara Loren as her showstopper, Asma Aslam's collection Serene Glam was filled with metallic hues and a single punch of colour in the form of a red ensemble. The sorbet coloured saree with a beautiful blend of soft pinks, corals and blues were accentuated with intricate gold embellishments and was the highlight of her debut collection for us. It's one hot piece to remember this new designer by!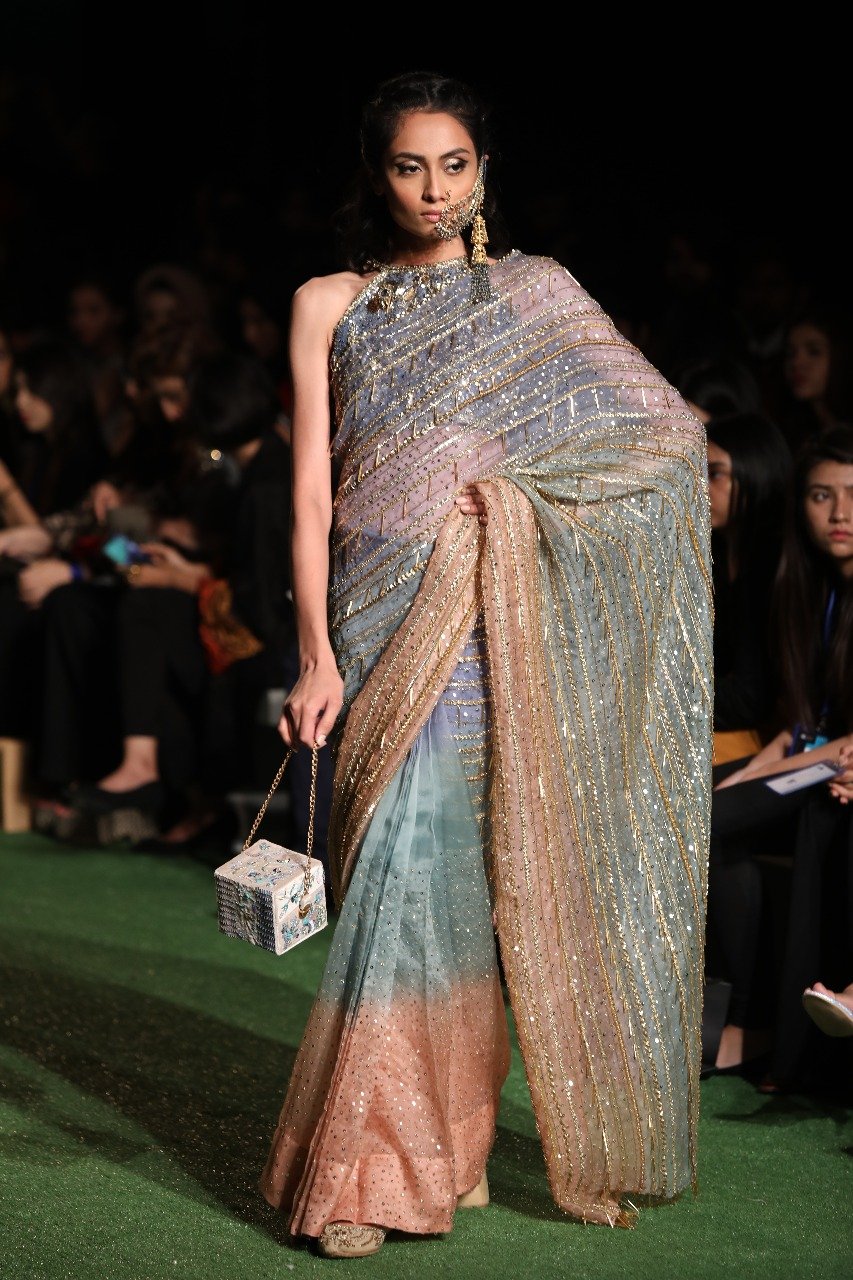 Our favourite, Kamiar Rokni  , did not disappoint with his persian inspired collection 'Golestan'. Known for his brilliant use of colours and gota work done in an elegant way, he stayed true to his art and did what he does best. Easy to see them as Heirloom pieces, these ensembles can be passed down to generations to come with the integrity of the designs still intact. There wasn't a single dull moment during Kami's showcase, and we wish it could've gone on and on.
Karachi based designer Misha Lakhani, stole our hearts with her collection ' Paridaeza'. Pioneer of making the dhoti shalwar high fashion, she did not disappoint. The showcase was filled with an array of silhouettes, from short jackets on top of skirts and sarees to classic peshwas and one shouldered kaftans, Misha left nothing out yet the collection remained cohesive and true to her aesthetic. We loved her use of bright limes and rich rusts and were glad we were there to witness such beauty first hand.
Sania Maskatiya with her collection 'Dilara', has ventured into groomswear and done it well, but our focus was still on the beautiful formals and bridals that walked down the runway. The designer stuck to a classic colour palette of reds, oranges and metallic golds and silvers, and although we have seen these colours from her before, the gorgeous embroidery work and clean cuts of the designs reminded us of why Sania Maskatiya is one of our favourite wedding wear desginers of ALL time.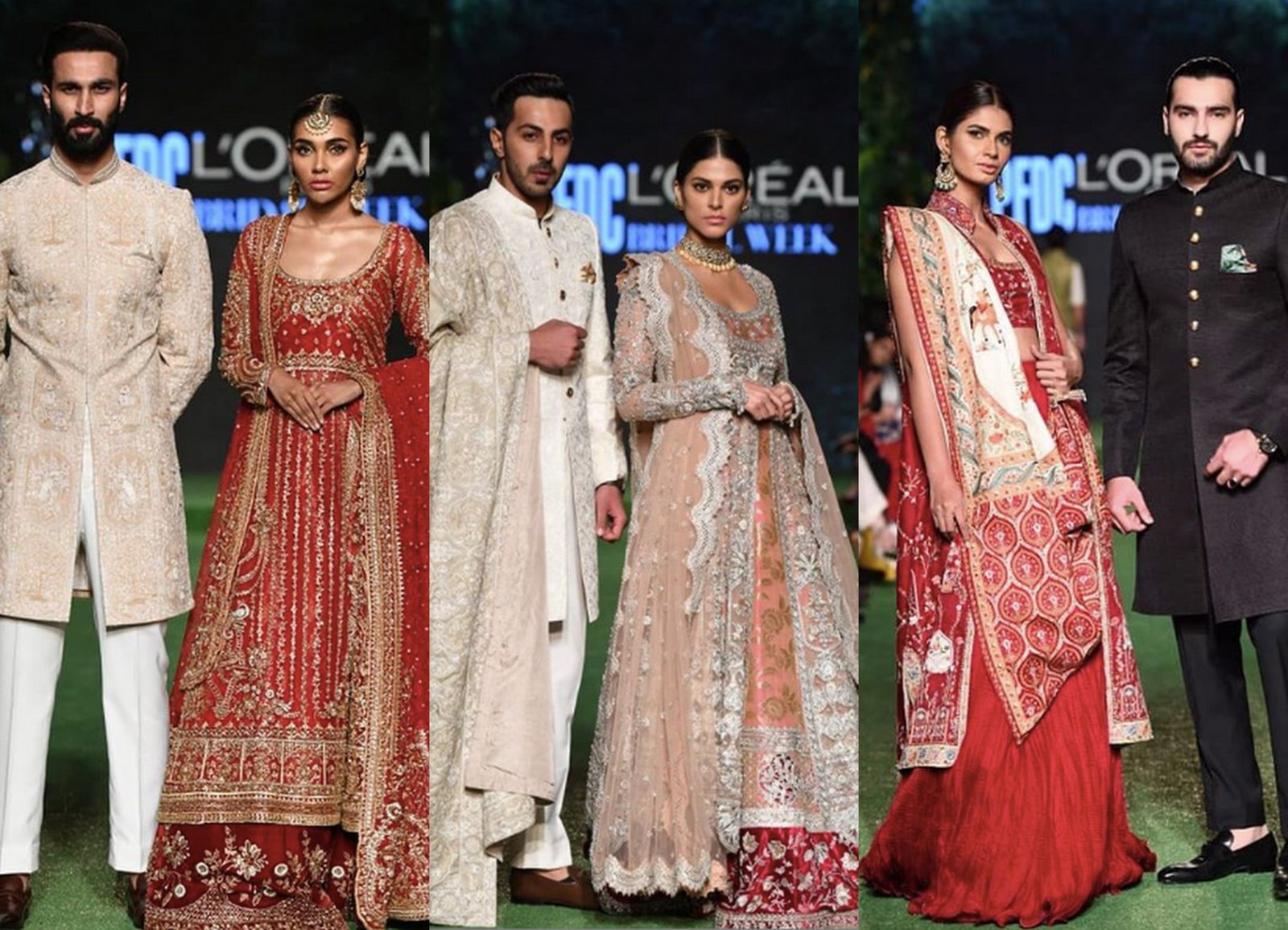 Sonia Azhar gave all the Disney princesses a run for their money with the beautifully structured ball gowns she sent down the runway. Perfect for the bride who doesn't stick to tradition, Sonia's collection revolved around voluminous skirts and classically feminine colours like pinks and lilacs. Showstopper Mansha Pasha donned one of few maroon/red outfits and worked the runway like a boss.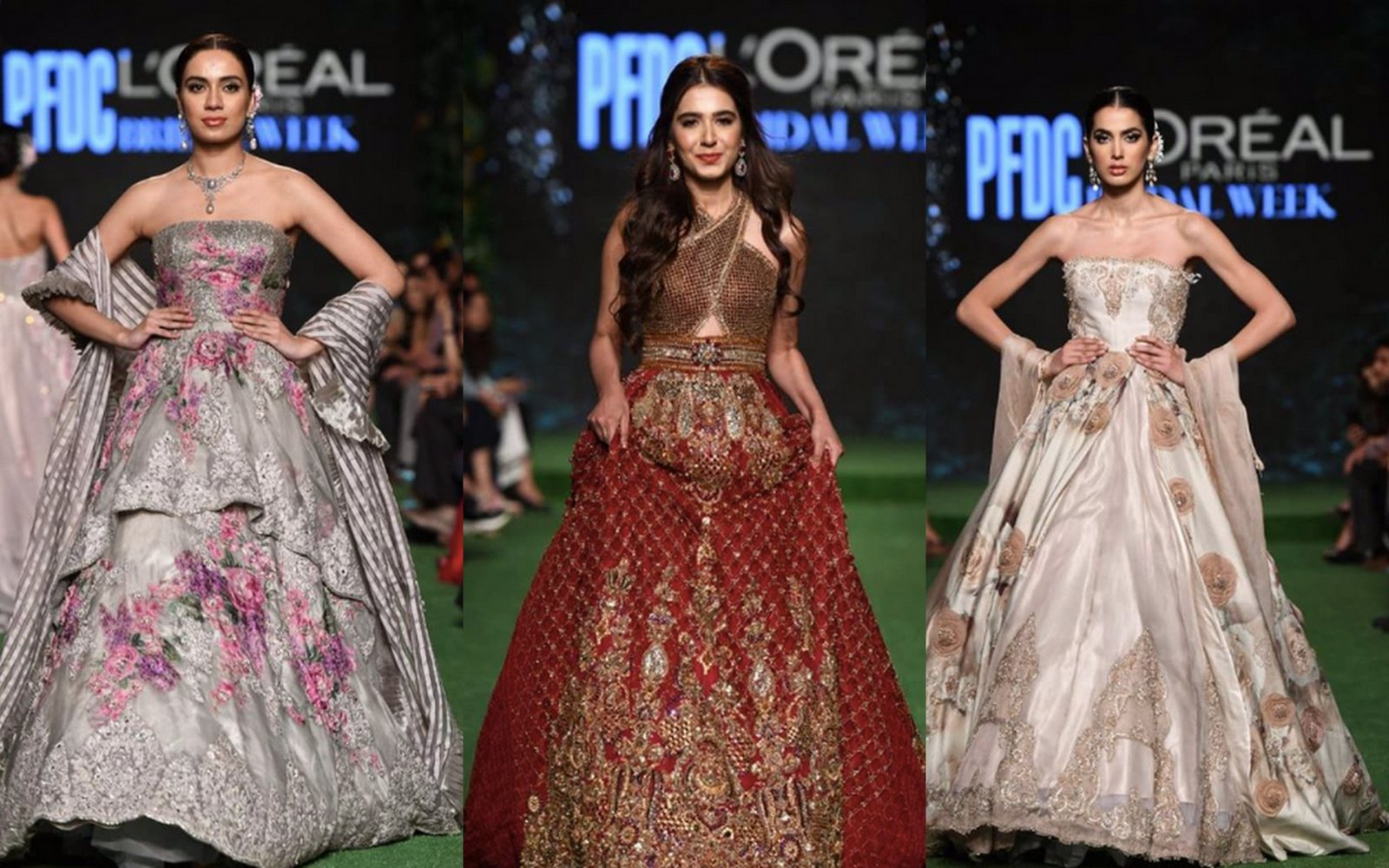 The night ended with Mahgul and we couldn't have asked for a better end to day 2 of PLBW. Deep jewel tones were the theme for 'Tales of Bijin' , and by keeping most of her collection minimal, Mahgul was able to make the heavy silver-gold bridal ensemble, donned by Mehreen Syed, shine even brighter. From velvets to nets, jacquards and silk, Mahgul worked in complete harmony with a variety of fabrics and created a stunning and cohesive collection for 2019.