Anoushay Abbasi was spotted at her niece's wedding wearing a breathtaking mint green outfit designed by the talented Shamsha Hashwani. The ethereal ensemble perfectly embraced Anoushay's beauty and elegance, making her the star of the night.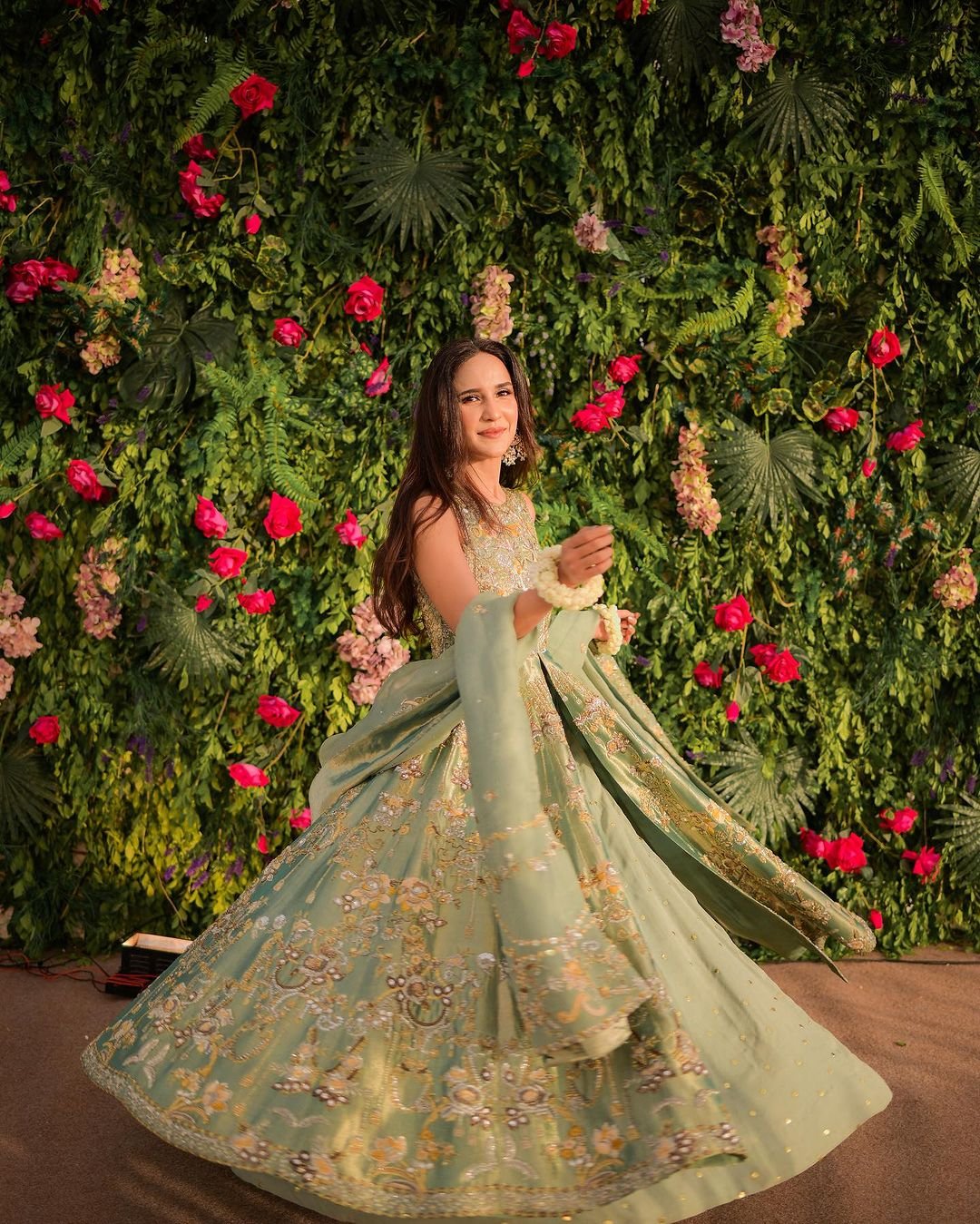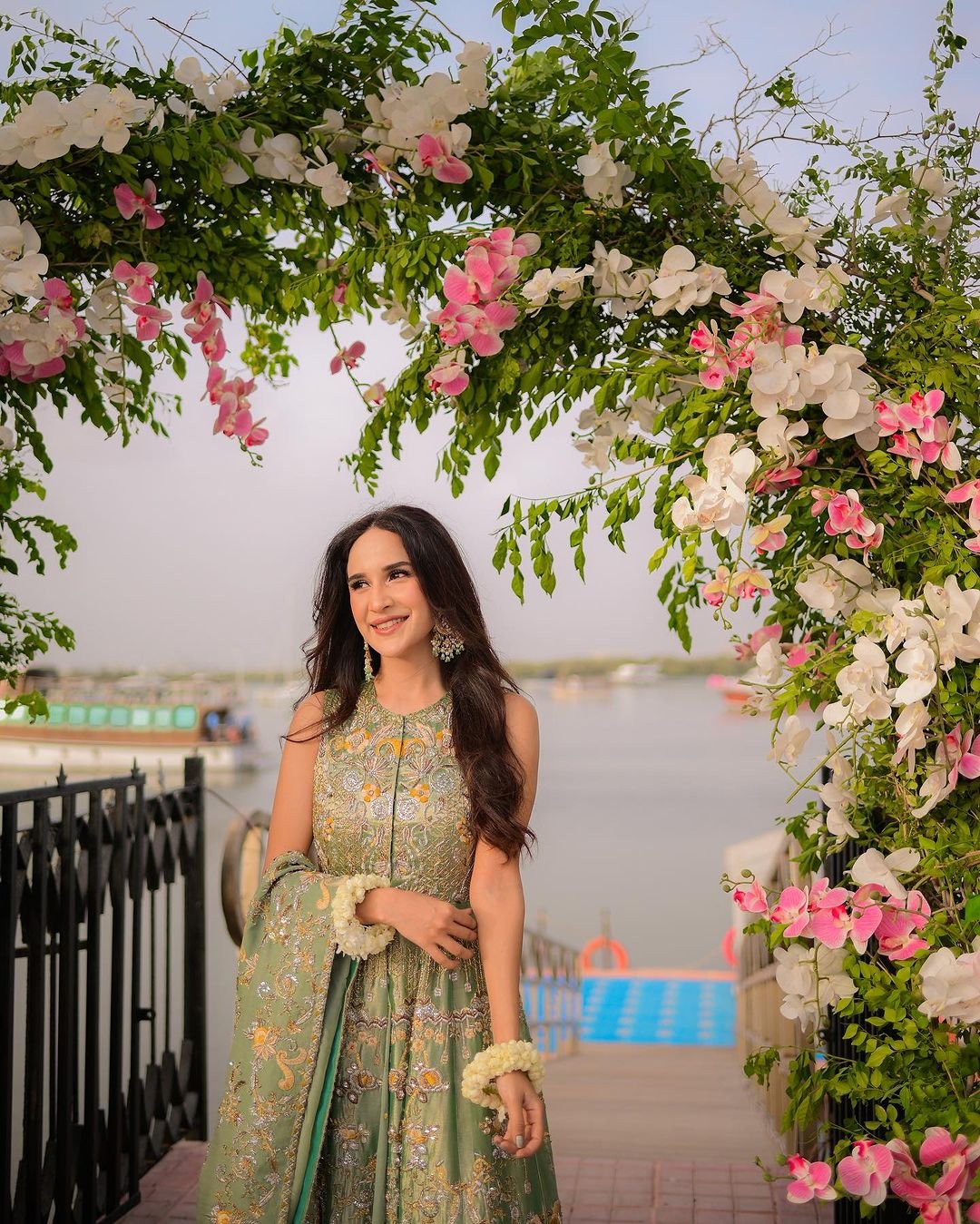 The mint green color of the outfit exuded a sense of calmness and serenity, while also bringing out Anoushay's radiant complexion. The outfit was adorned with intricate embroidery in silver, adding a touch of glamour to the overall look. The outfit was impeccably tailored to fit Anoushay's body, accentuating her curves and highlighting her graceful movements. The intricate details along the neckline and sleeves added an element of refinement and sophistication, making her appear even more striking.
Anoushay accessorized the outfit with delicate jhumkas and gajras, which beautifully complemented the embroidery on her dress. Her hair was elegantly styled, cascading down in loose waves that framed her glowing face. Her flawless makeup highlighted her natural features, with a touch of pink blush and nude lips, completing the look.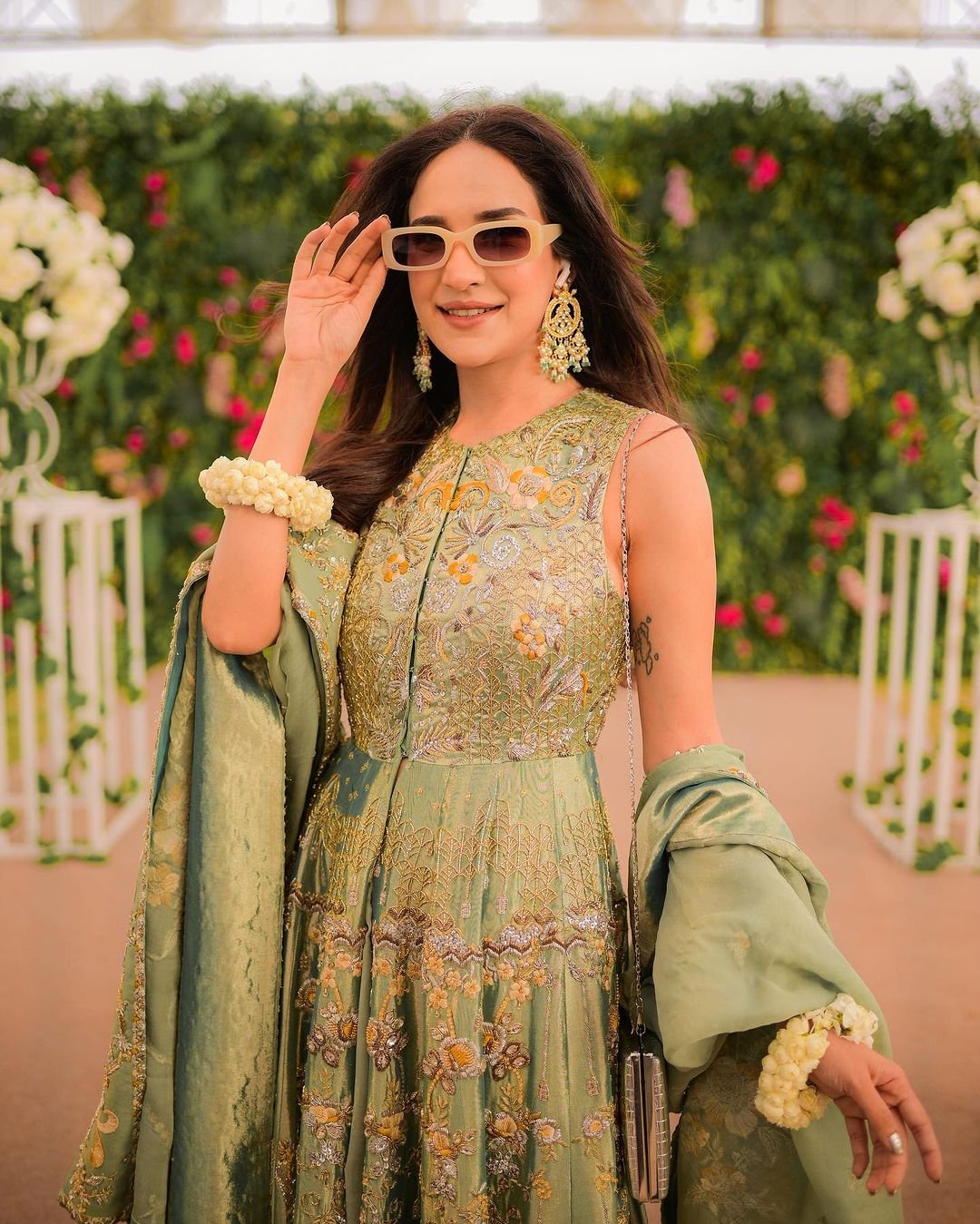 As Anoushay Abbasi made her way through the wedding venue, heads turned and eyes were captivated by her stunning appearance. She effortlessly embodied grace and beauty, leaving a lasting impression on everyone who laid eyes on her.