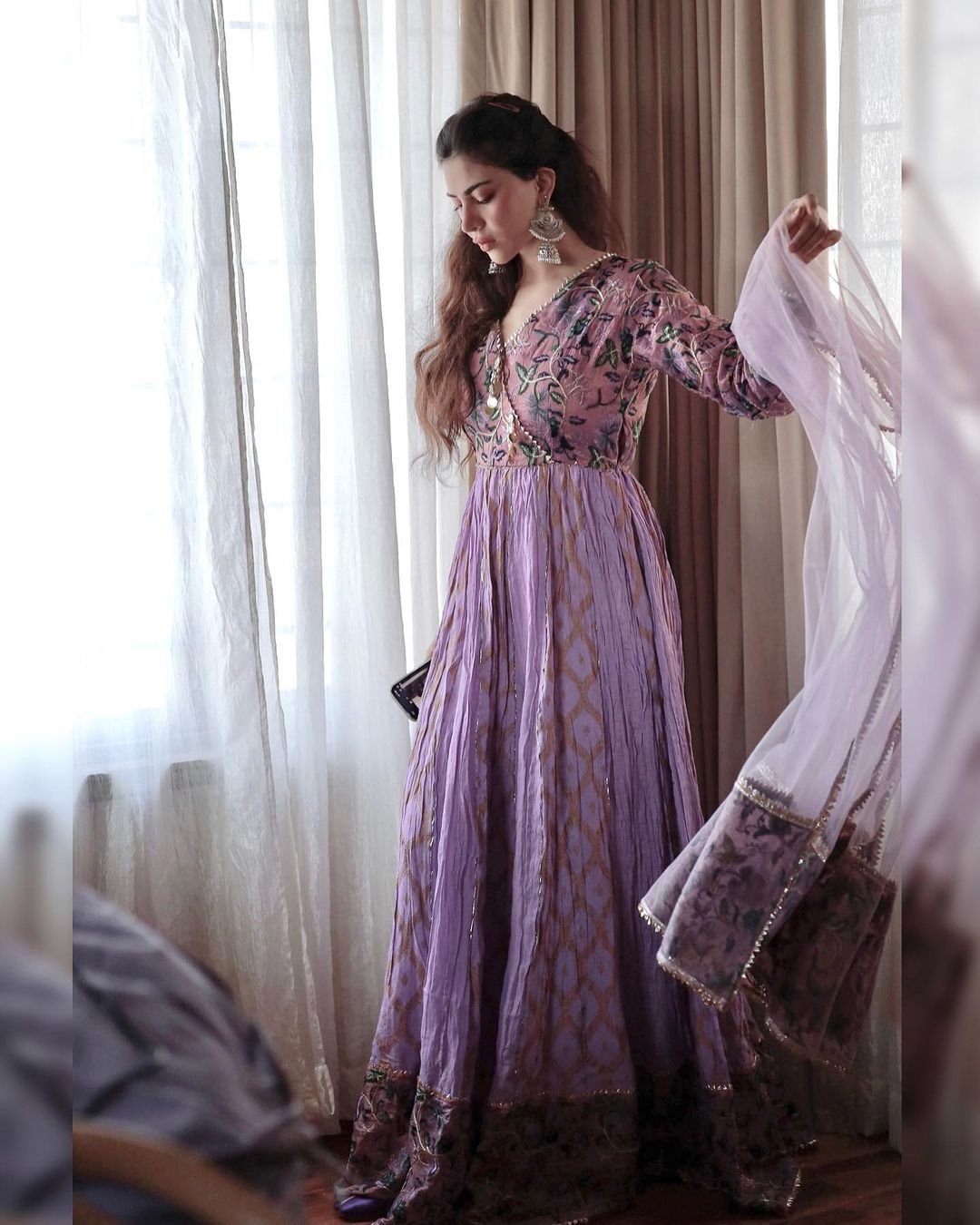 Naimal Khawar, the talented Pakistani actress, recently caught the attention of fashion enthusiasts when she donned a stunning purple pishwas designed by FAS design studio. The traditional pishwas, known for its flared silhouette and intricate embellishments, perfectly complemented Naimal's elegant persona.
The purple hue of the outfit exudes sophistication, while the intricate detailing adds a touch of opulence. Naimal's choice to pair the pishwas with silver jhumkay, traditional Indian earrings, added a touch of glamour and completed the overall look. The ensemble showcases a beautiful fusion of traditional and contemporary elements, reflecting Naimal's impeccable sense of style. Her decision to style the outfit with silver jhumkay added a touch of timeless elegance and enhanced the overall appeal of the ensemble.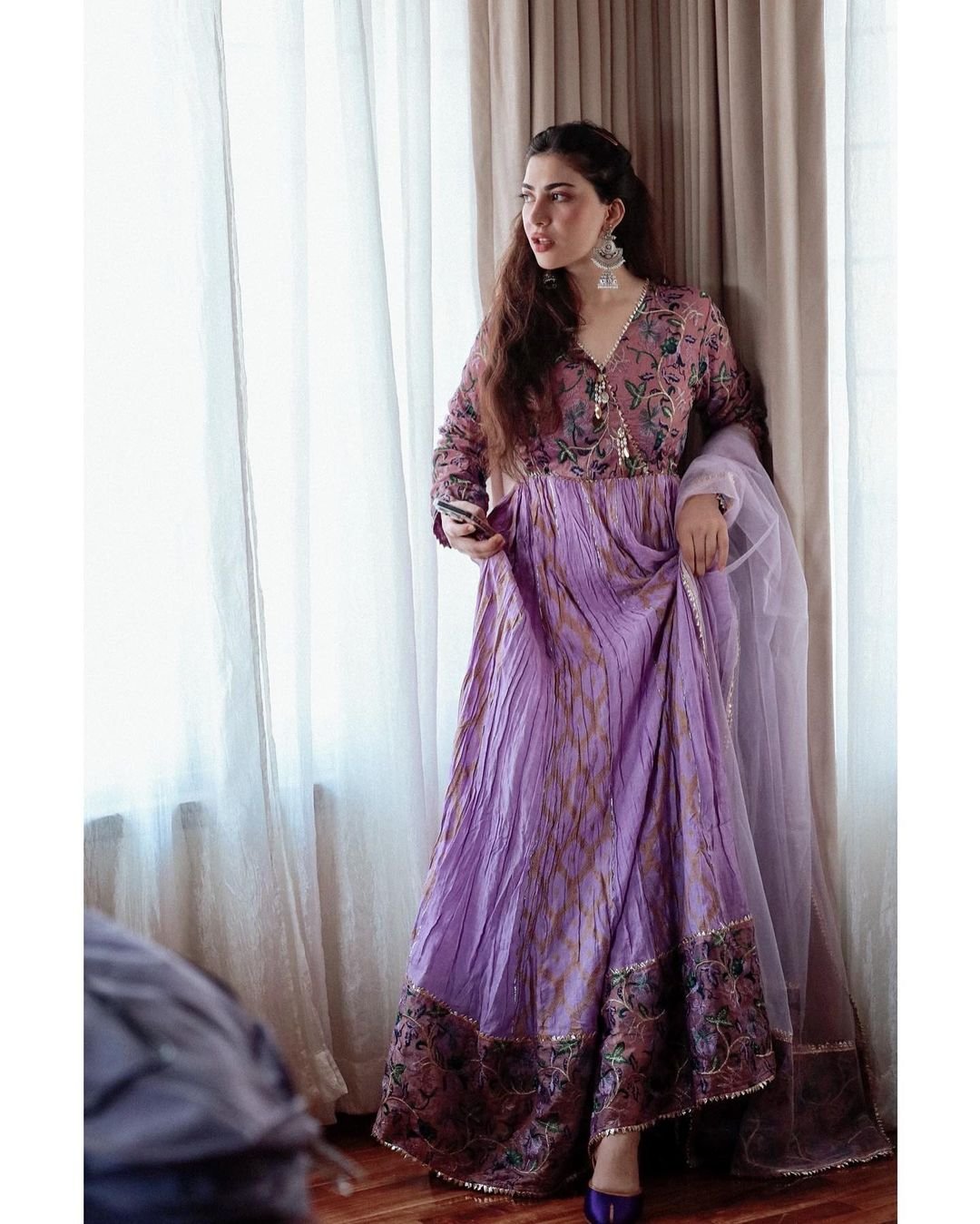 Naimal Khawar's choice to wear the purple pishwas by FAS design studio, coupled with her selection of silver jhumkay, showcased her ability to effortlessly blend traditional and modern fashion aesthetics. Her fashion choices continue to inspire and set trends within the industry.