Most designers in Pakistan are quite talented yet we hardly find those rare creative visionaries who take risks. International designer Ali Haider, however, has particularly been celebrated for creating clothing that's out of the box and beyond the monotony of tradition. Exploring color, fabric, and the richness of statement silhouettes, Haider has officially launched his first collection in Pakistan! Featuring top models such as Sadaf Kanwal and Sachal Afzal, the designer has made several garments for men and women and they are stunningly eye-catching, to say the least. The accented pieces already have netizens in awe because of how mesmerizing the creations are as the clothes are unlike any other we've seen before in the country. If you're bored of the stereotypical eastern garb, prepare to be wowed because this fashion icon has envisioned striking outfits which are suitable for any adventurous soul.
Over the past few weeks, social media has been buzzing with news about a superb designer bringing his first distinguished collection to Pakistan and Ali Haider surely lives up to the hype. We've already taken a look at some of his creations and our jaws have dropped to the floor! The fashion film of Sadaf Kanwal wearing a green shimmery top and a detailed lehenga was captivating beyond the imagination and we just can't get over how perfectly the dress captured her essence. Ali Haider reimagines eastern wear, giving it a stylistic edge that is distinguished and awe-provoking. Each piece is meticulously designed like a piece of art. Turning his creative vision into reality, he uses his muses to accentuate their inner power by creating an array of ensembles suitable for anyone who is looking to explore their style beyond the traditional norms. Haider's rare imaginativeness harnesses the mystique of everything you want from a designer. The campaign thus far has mimicked some of our most far-out daydreams. Wearing pieces that leave the beholder in true enchantment, Sachal Afzal and Sadaf Kanwal epitomize the other-worldly as the scenic fashion film teleports a viewer into a completely serene realm.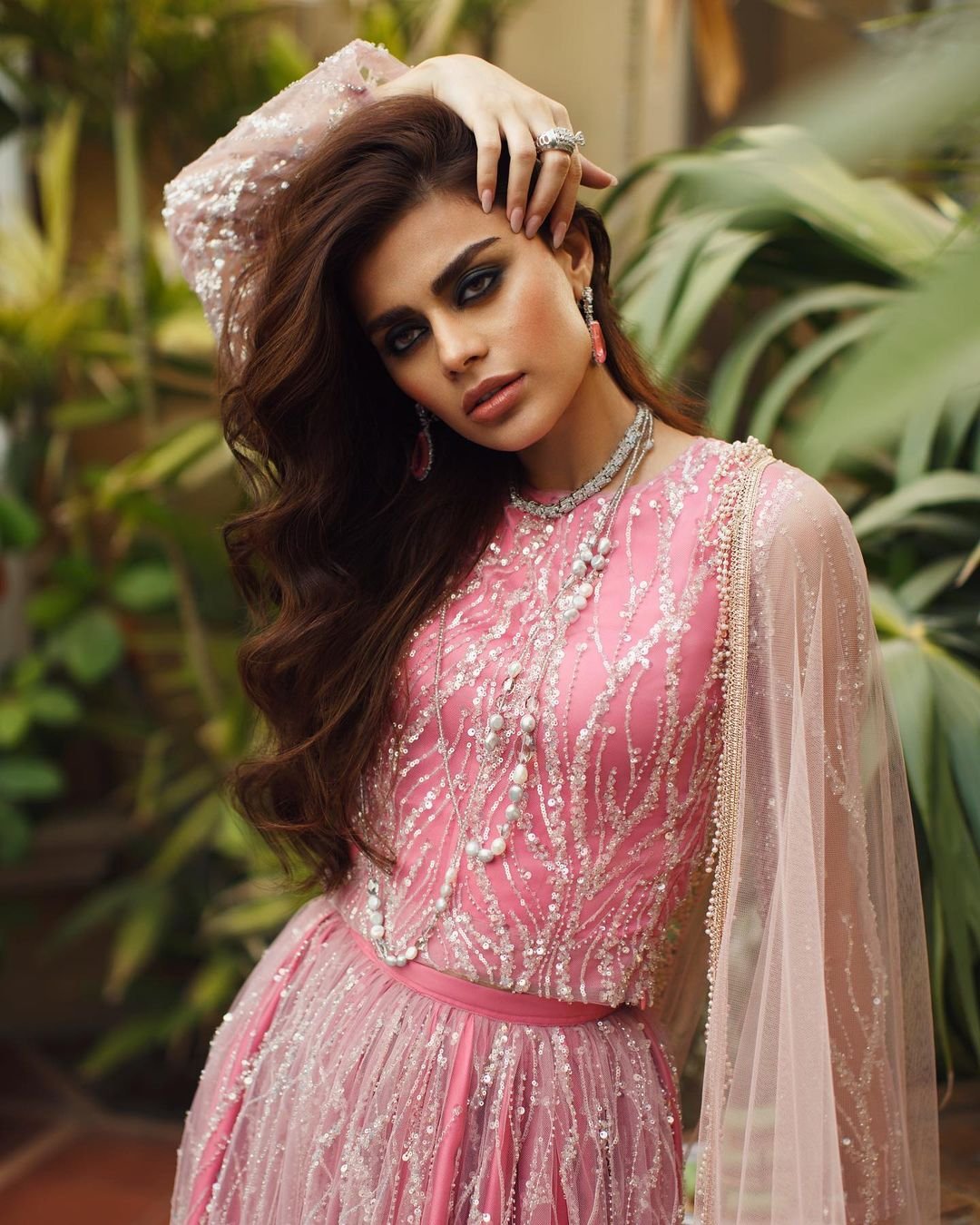 Kicking off a brand new year on the right track, the 27-year-old designer has teased a few looks from his campaign which gauged the attention of many. Ali Haider's work has already been showcased in New York, Toronto, and Paris Fashion Week where he made a name for himself for creating clothing that was both bold and original. The designer first launched his brand in Canada in 2017 and New York City in 2018. While two designer stores carried his collection, his sales were mostly made through his studio or online. Haider will now follow a similar strategy in Pakistan when opening up his first showroom in the country and will be taking orders for his glamorous clothing by appointment only. With his official collection launch on the 15th of January, Haider's ensembles are ready to enthrall the Pakistani audience and we can't wait to see the full collection when it's out!
 If you want to see more of Ali Haider's work, check out his Instagram pages and website:
#AliHaiderCouture
For booking text: +92 337 8412590