As the sun starts to shine brighter and the weather gets warmer, it's time to refresh your wardrobe with the latest fashion trends. GulAhmed's Summer Premium Collection 2023 is here to offer us just that. With 17 exclusive Swiss voile designs that are sure to make heads turn, this collection is giving luxury lawn a whole new meaning.
Swiss voile is a high-quality fabric that is lightweight and breathable, perfect for the scorching summer months. The intricate embroidery on each outfit is a testament to the exquisite craftsmanship that went into creating each piece. Ultimately, this luxurious lawn fabric is perfect to look effortlessly fashion forward.
Here are our top three picks from the collection that will make you stand out from the crowd.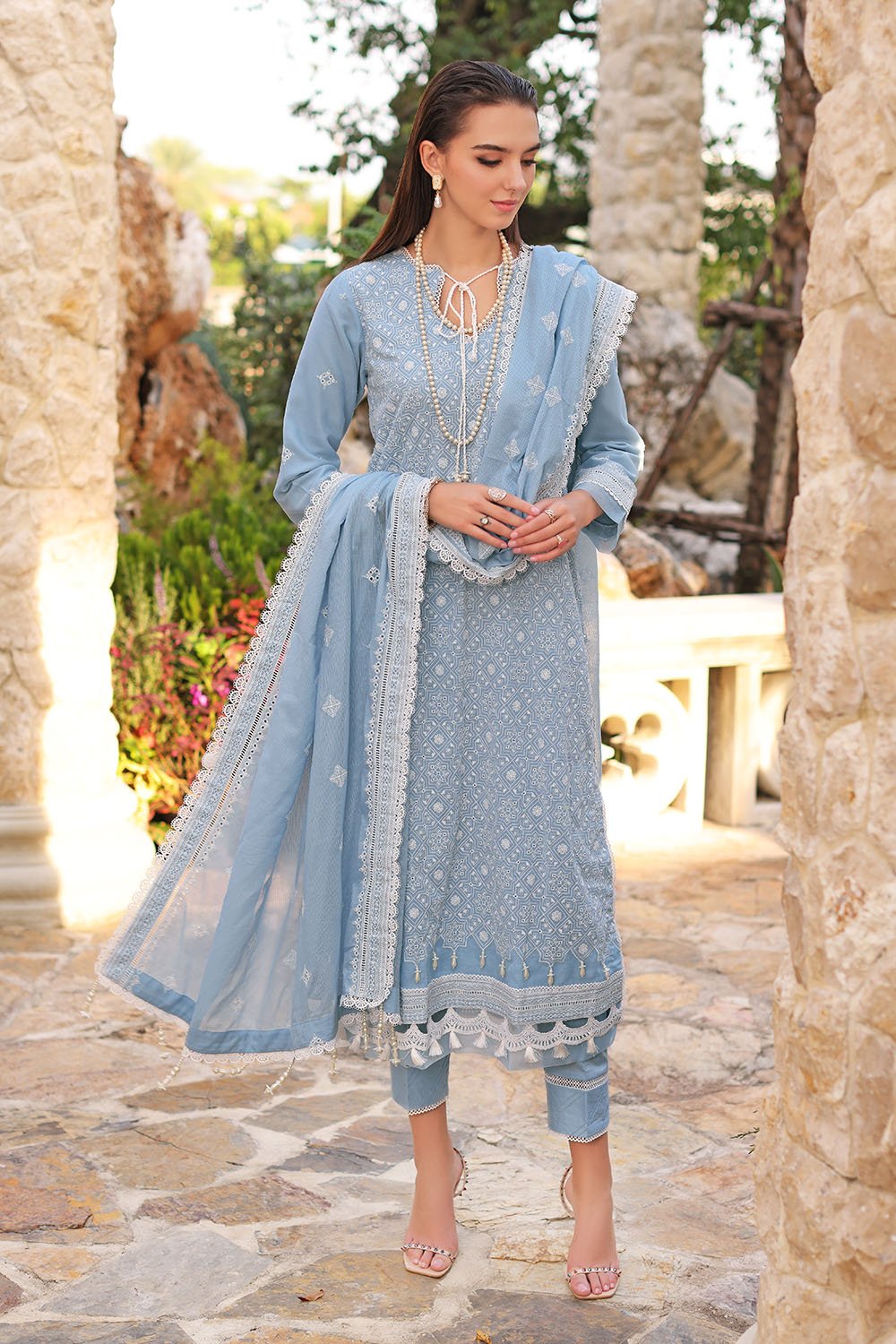 This stunning 3-piece Swiss voile suit is a must-have for any fashionista. The fresh sky-blue color is perfect for the summer season. The intricate Schiffli embroidery on the shirt and dupatta adds a touch of glamour. Paired with a dyed trouser to complete the overall look, this 3-piece suit cannot be missed.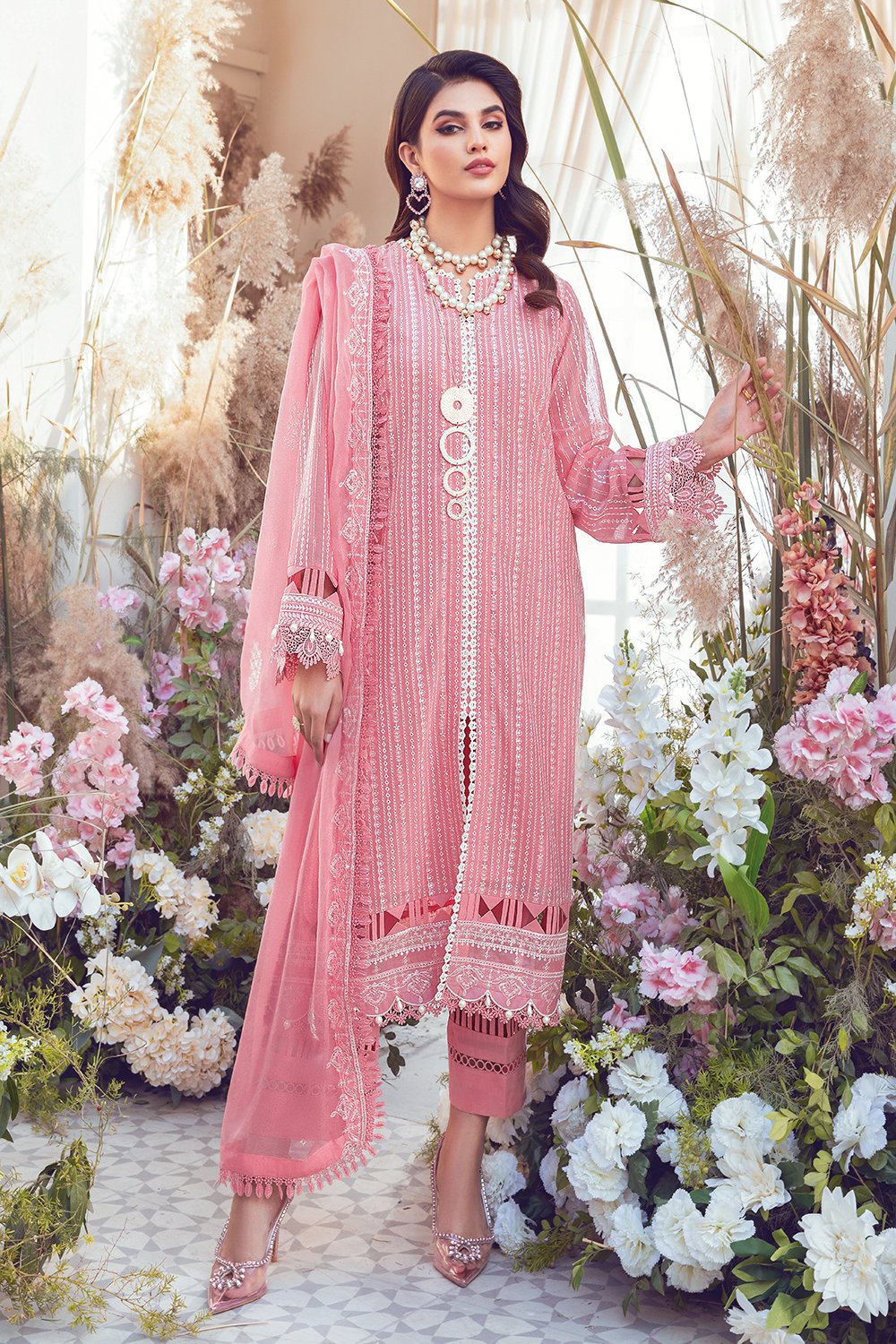 This blush pink Swiss voile outfit is probably our favorite piece from the entire collection. The intricate pink and white embroidery on the shirt and dupatta gives it a delicate and feminine touch. The outfit comes with a dyed inner and trouser making it perfect for both family gatherings and semi-formal occasions.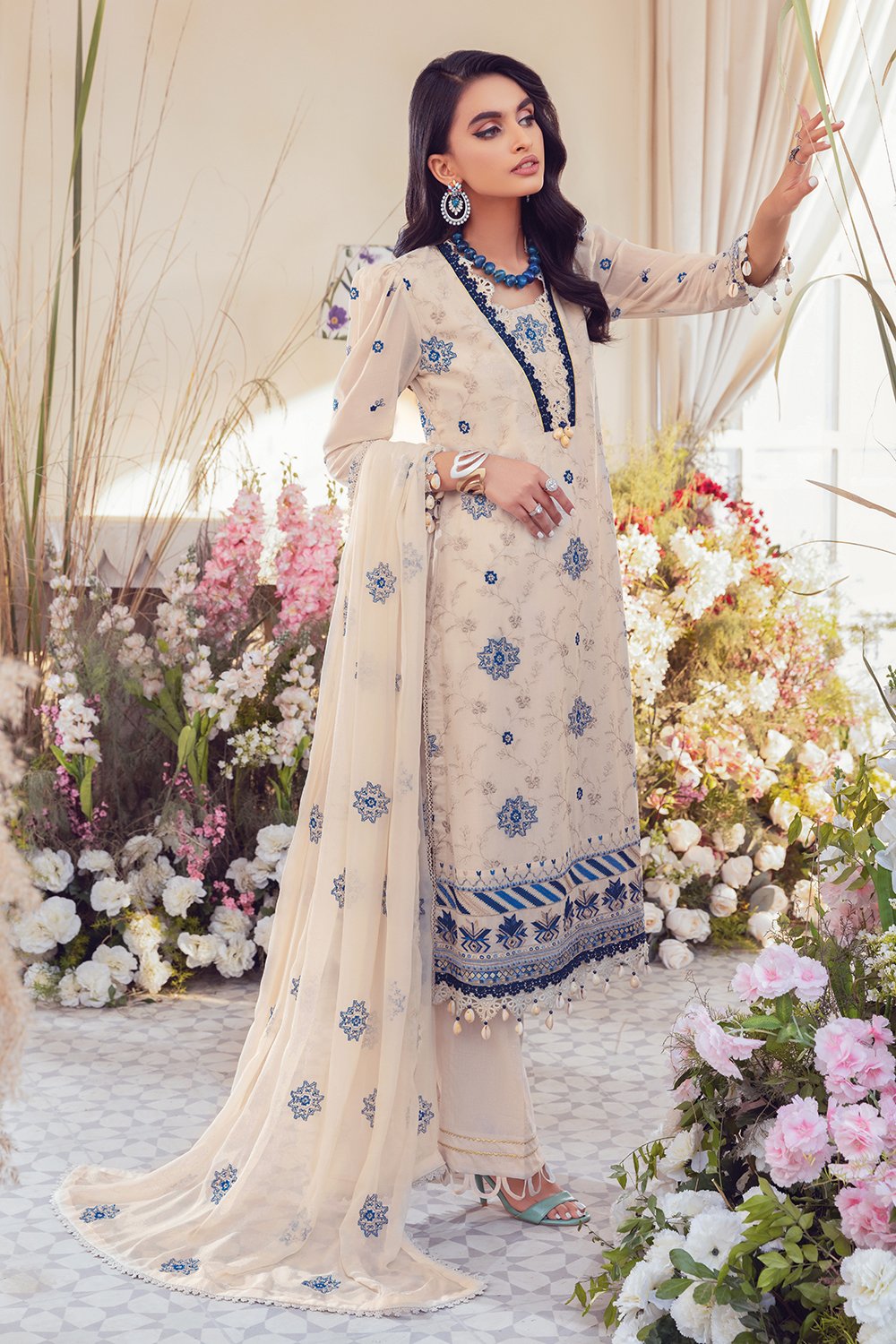 One can never go wrong with an off-white dress with blue floral embroidery especially in the summertime. The elegant and sophisticated design features exquisite sequins embroidery that adds a touch of grace and luxury to the dress. It is coupled with a stunning embroidered chiffon dupatta that perfectly complements the overall design.
What sets GulAhmed's Swiss voile collection apart is not just the luxurious fabric and intricate embroidery but also the beautiful color schemes. Each outfit has been designed to ensure that the colors don't fade over time, making it a durable addition to your wardrobe.
The entire Summer Premium Collection 2023 is available in-stores and online at www.gulahmedshop.com with prices starting from PKR 11,590. Since Ramadan and Eid are just around the corner, these outfits are perfect for those special occasions.
Delivery charges are only PKR 99 within Pakistan, and there is a 30-day exchange policy, so you can shop with confidence.
So what are you waiting for? Head to https://www.gulahmedshop.com/ or your nearest store and check out the Swiss voile collection today. Elevate your style with premium Swiss voile and make a statement wherever you go.