All moms will agree that there aren't many options for younger boys when it comes to shopping for them. It's all the same old tees and shorts or jeans which they can wear anywhere but not this time. For this festive season, Ideas has launched Kurta collection according to the latest kids' fashion that will make your toddler appear super trendy in all his festive looks.
Here are some of the articles from the collection that are fashionable and appealing for your kids.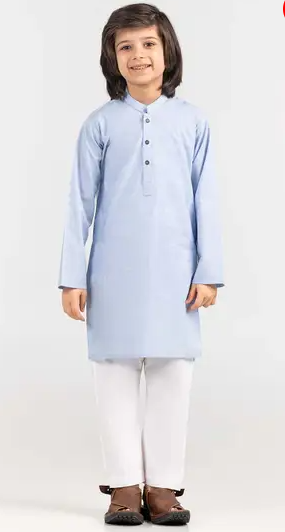 Pastel colors are always the best buy for kids. It makes them appear vibrant and the Kurta looks super funky which makes it the perfect piece to wear at all the family get-togethers and festivities.
This Kurta is just the right Eid look for young boys. Since we want our boys to appear in different colors from the usual, this purple Kurta is definitely the best pick for our children as it has a very distinctive style to it.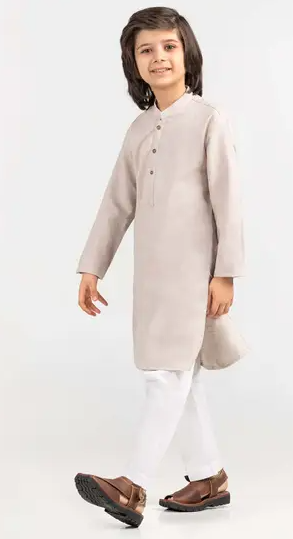 This Kurta might be sober but it has our eyes hooked on it. We can already think of so many ways to style your kid with this Kurta. We definitely do not get to see such a classy color anywhere. Style your little man with a waistcoat on Eid and he will definitely be the star of the festivity.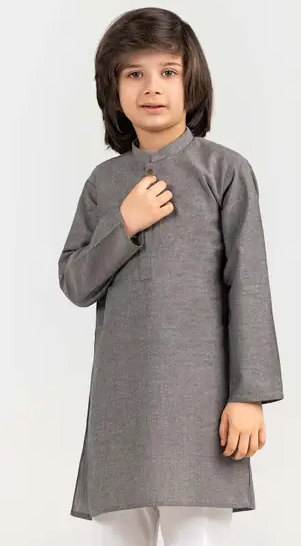 Grey Kurta paired with white trousers always looks elegant. This one will definitely be your first choice if you are looking for a Kurta that makes your little one grasp everyone's attention! Don't our boys look the most adorable in eastern attires?
This one is the most sophisticated white Kurta from the Ideas Eid collection for Kids. The perfect Kurta to wear at the Eid Namaz where your toddler appears bright and fresh. We are sure wearing this Kurta will make your kid have all the praises because of how smart your little boy will look!
Don't forget to style your boys from the latest Kids Kurta collection by Ideas we bet your little one will love his Eid Look. Visit www.gulahmedshop.com and order your favorite picks before they run out of stock. Also, there's FREE DELIVERY on orders above PKR 2000.
Happy Shopping!