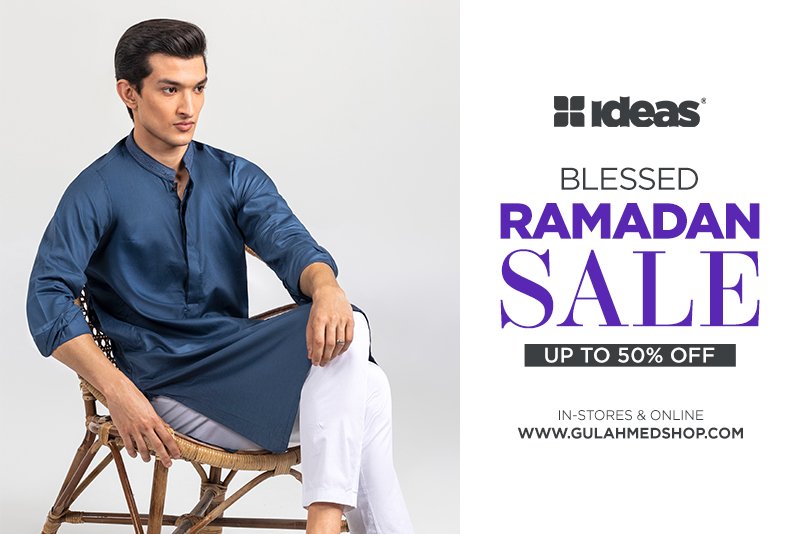 The blessings of Ramadan extend far beyond spirituality. Besides enriching the soul, this is the time of the year to embrace relationships and spread joy across our communities. And there is no doubt that one of the best ways to do this is through clothing. Our traditional eastern apparel of kurta shalwar is a signature choice for embodying elegance and style.
IDEAS is one brand that understands us and our needs to dress the part for various occasions. In line with these ideals, the Kurta Collection 2022 Ideas Man is now live. The distinct collection of simple yet amazing kurtas for men is a must-have for all events, celebrations, and occasions especially for dressing up during the blessed month of Ramadan and Eid ul Fitar.
Made from the highest quality cotton and poly-viscose materials, the collection features block kurtas in solid colors that men can adorn eloquently. Whether it is prayers and religious gatherings or family events and iftar parties, the amazing kurtas from IDEAS Kurta Collection 2022 are a must-have providing the opportunity to stand out with grace.
Intrigued? Let us pique your interest a bit more by showing you our favorite picks from this year's collection. It is definitely one that will leave you spoilt for choice and although most designs are solid colors, it will be impossible to walk out with just one.
This one is for those looking to adorn conventionally appreciated colors in an elegant manner. This 100% cotton ash-gray kurta is ideal for evening events when the sun is not shining.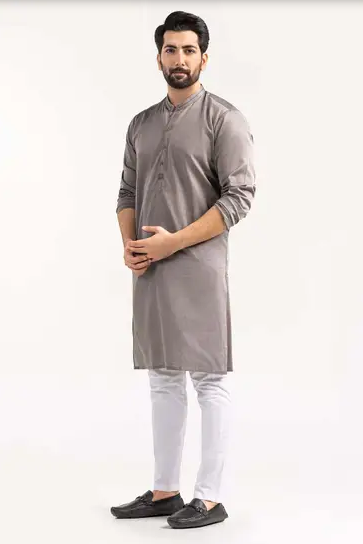 Looking for lighter colors? How about a lighter shade of blue? This standard fit kurta is a softer hue for when you want to go out as the mercury is at its highest.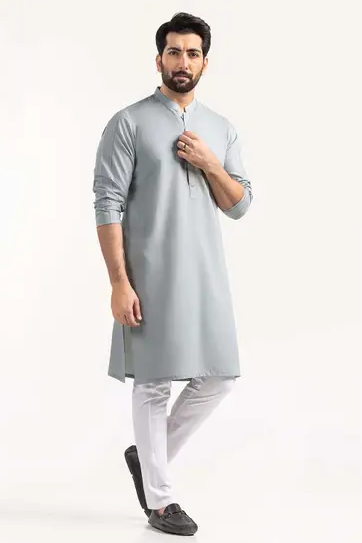 Here's another Kurta that appeals to the minimalists among us, keeping with the simple tones. Another fan favorite and a firm yes from us is this navy-blue kurta, which finds beauty in the basics.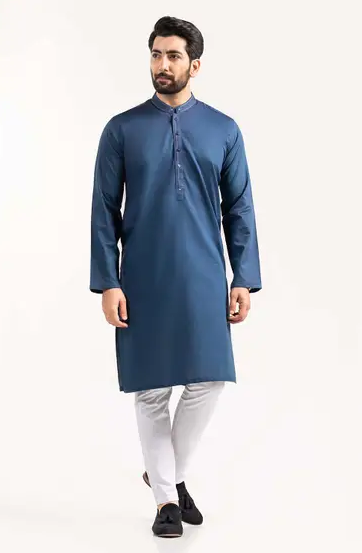 Although summer is a season where it is essential to advocate lighter colors, we can't help but fall for this maroon kurta as it fits so well. Sometimes, you have to break the norms!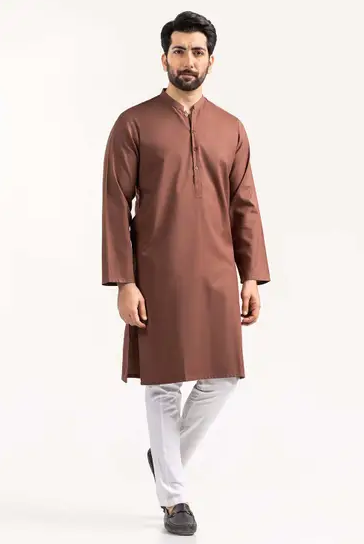 No collection would be complete without the basic block colors. This grey kurta is swiftly selling out, which is unsurprising. If you prefer basic shades, grab this one before it's too late.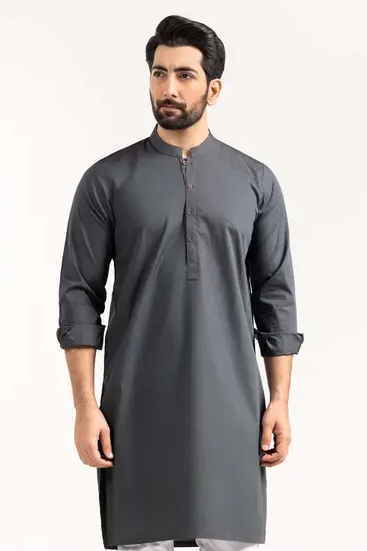 Sky blue? Yes, sign us up! Offering all-in-one, this light, breezy yet stylish kurta is both an ideal gift item and a piece to buy for the men in the household.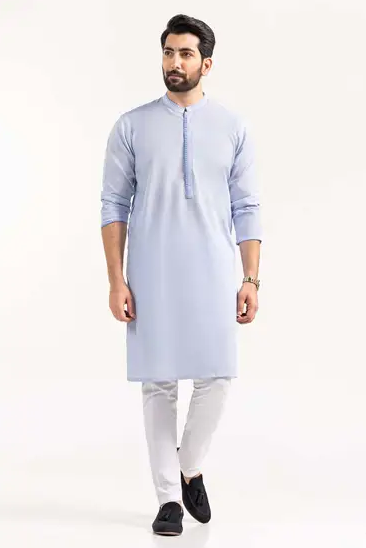 This olive-green kurta is a magnificent statement of sophistication and poise, and cotton is the best fabric for summer.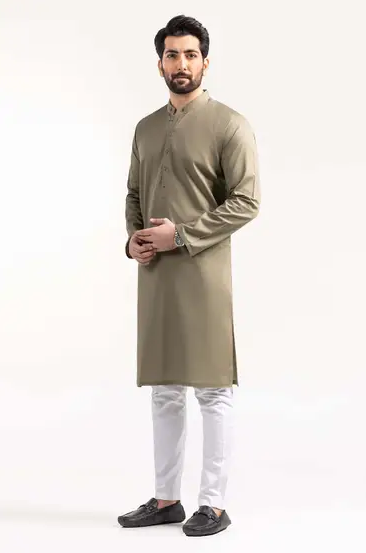 The deeper colors are impossible to ignore in this year's Kurta Collection. We chose a darker hue of maroon this time, which would be perfect for a festive occasion.
The IDEAS Kurta collection is live now online at www.gulahmedshop.com and in-stores nationwide. Pick your favorites before it's too late.