Galloping through the kingdoms of pure eastern art, Rangrasiya Raaya 2020 is a collection that has been crafted to truly celebrate our heritage. Infused with the pure combination of exquisite fabrics, each ensemble has been created to reminisce of what eastern beauty is all about. Featuring the gorgeous Urwa Hocane as the face of this collection further brightens the entire demeanor of
every piece.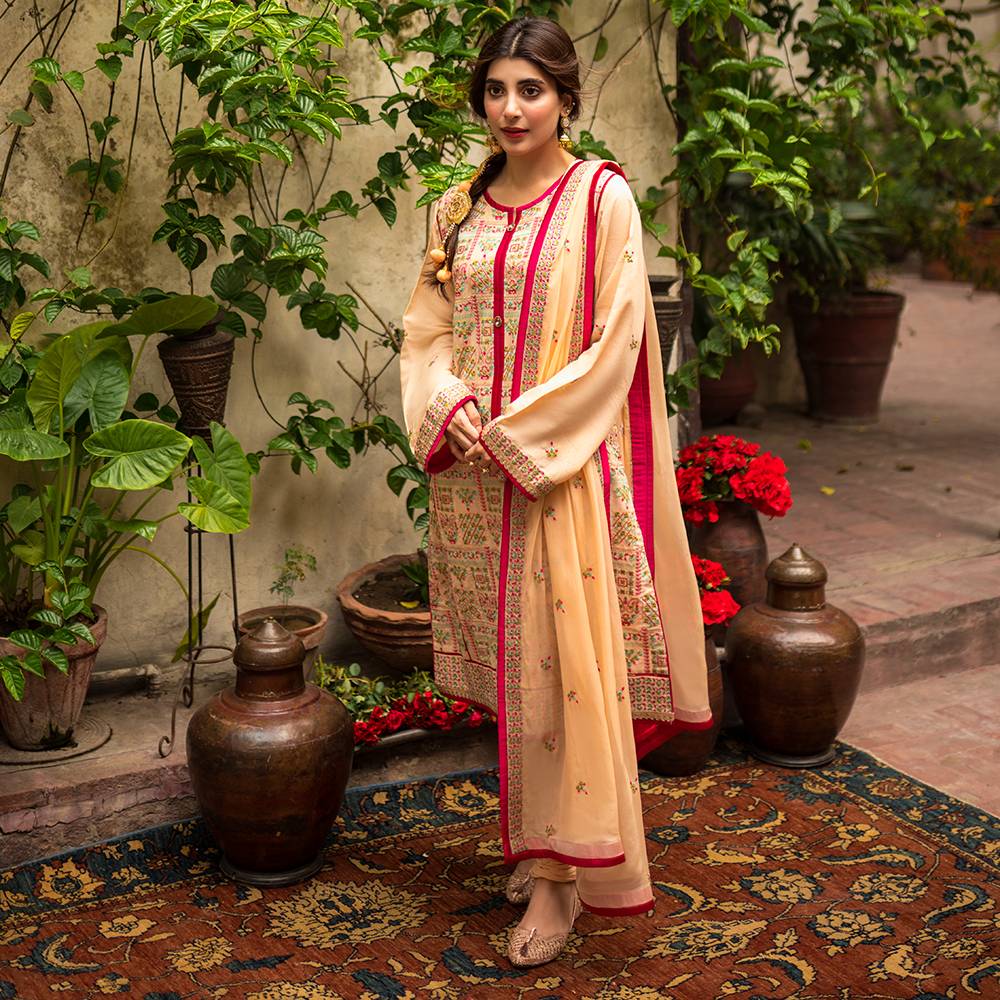 The fascinating element of this entire collection is the inspirational color palette that is brought to life in every touch. Ranging from deep hues to gentle beiges, browns, rusts, and many sublime tinges, each outfit uses the perfect balance of grace and craft. This season is all about exploring new shades and this collection by Rangrasiya aptly captures the essence of what people want. Paired with delicate chiffon dupattas, the absolute look is a true illustration of royalty that caters to sophistication in the most perfect manner. The grace of Karandi that is used all over in this collection brings out the aspect of style and comfort together.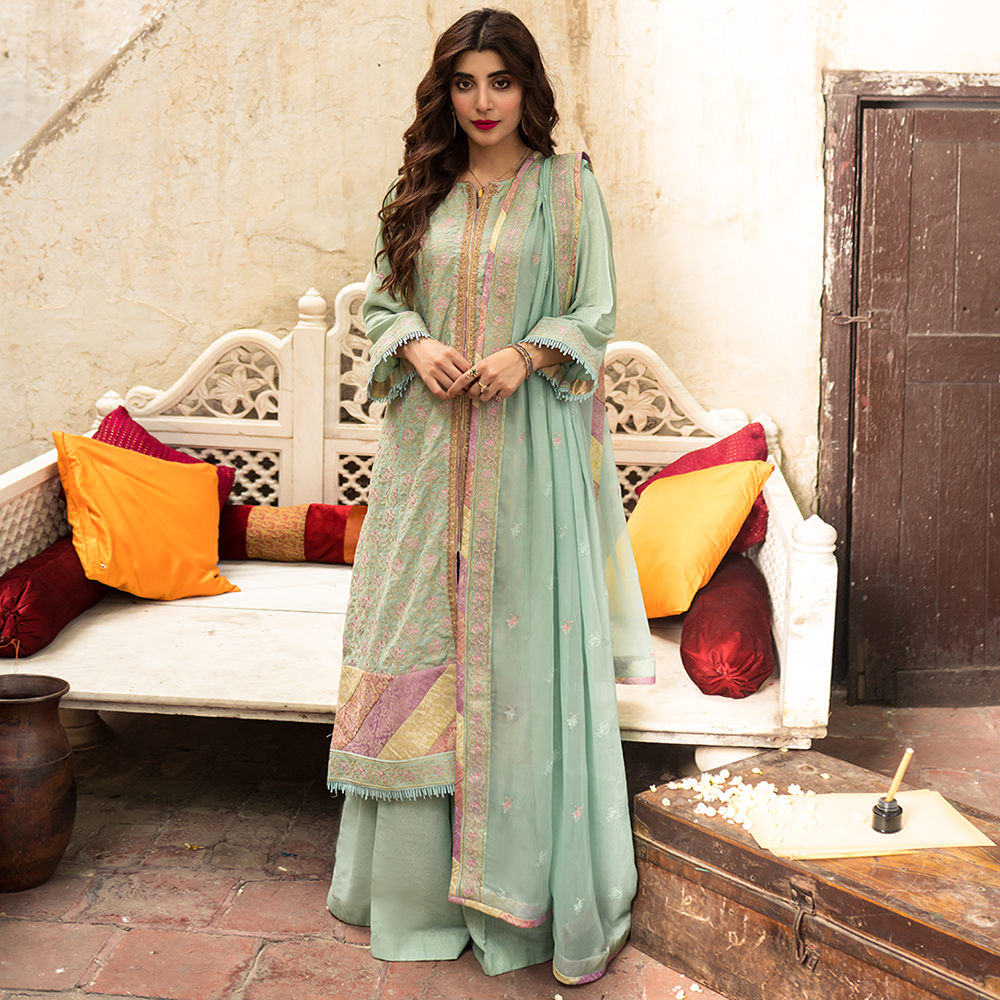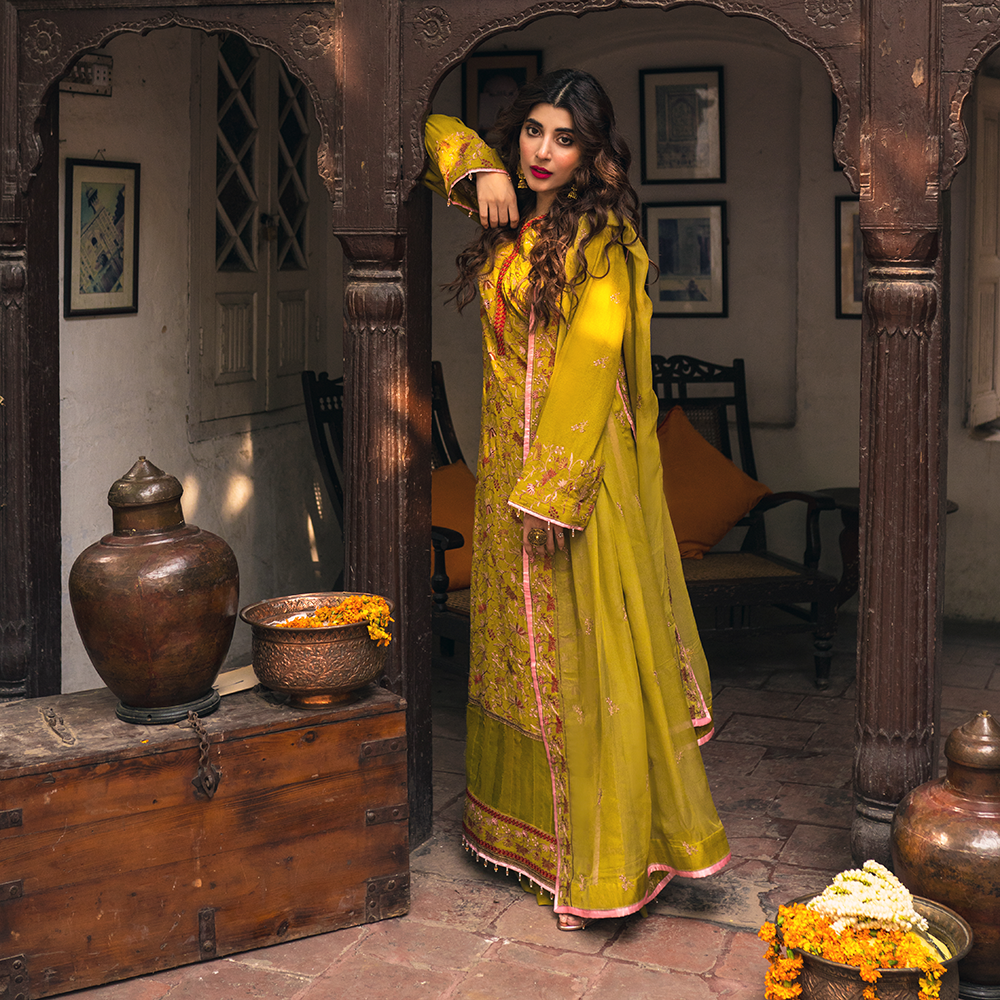 The breathtaking aspect of this collection that will leave you raving for more is the classily administered embroiders. The threadwork that is strewn all over the pure fabric shines on each ensemble. Each piece is an anecdote itself as the embroideries intertwine and graft their way through in the most poetic way ever. When these scenic embroideries are paired with the fabric combinations, the look that comes out is nothing short of enchanting. This is a collection that is a total head turner and will work seamlessly with any look that you want to create.