Image Fabrics has made themselves a household name in Pakistan for a variety of reasons. The plush fabric with their signature chikankari designs, delicate laces and embroideries make for outfits that are timeless and traditional. As a result, Image Fabrics has become an incredibly cool brand. However, these are the top five reasons it can be categorized as one of the 'coolest brands'.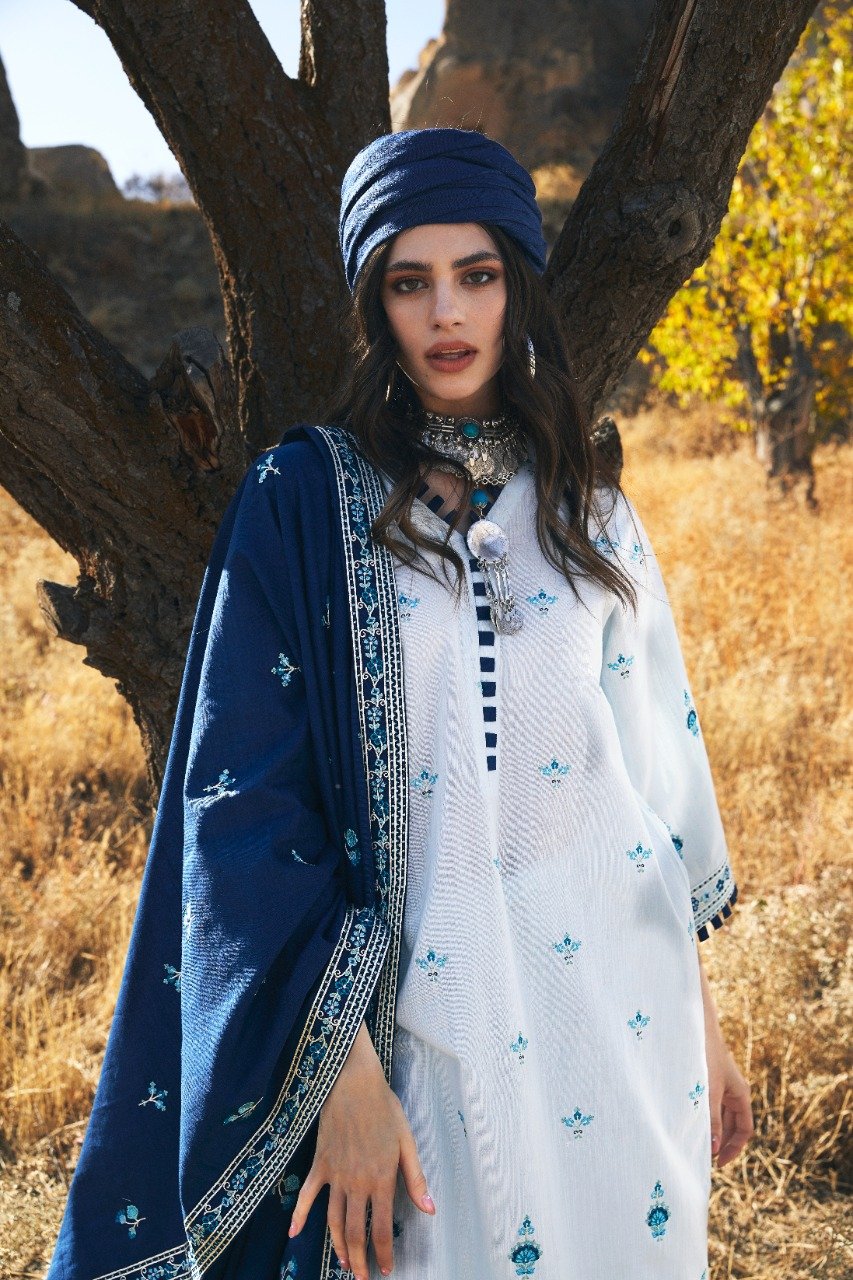 1. Amazon Achievement
Image Fabrics recently became the first Pakistani registered seller on Amazon. The mega online retailer recently launched in Pakistan, giving Pakistani sellers a platform to reach new heights. The first brand to take this leap towards the international market was none other than Image Fabrics.
2. Caters To All
Image Fabrics is one of those few stores you can go to with multiple generations of women and rest assured, everyone will find something. They've got quirky kurtas that are fit for young girls, trendy yet minimal matching sets for women with more classic and sober designs for elder women. Image Fabrics caters to each age and their inclusivity makes them uber cool.

3. Promote Pakistani
Despite now catering to an international audience, Image Fabrics has not changed its ethos from the beginning: making beautiful clothes that are inherently Pakistani. Their pieces are made with famous and traditional produced in Pakistan. Moreover, their designs such as chikankari or Tarkashi pay homage to Pakistani culture, making those who wear these pieces proud to be a Pakistani.
4. Fusion Line
Image Fabrics also has a stellar fusion line that is exactly what it is named – a fusion! This line imbues western silhouettes and style in Pakistani spirited pieces. Think chic white blouses that could give any western brand making them a run for their money. However, the best part? They come in fabrics traced to Pakistan such as chikan!

5. Help Customers In Ways More Than One
Image Fabrics has created a special blog titled "style diaries". The blog is a series focused on talking about latest fashion trends and season's top picks. This can help their customers plan their wardrobe according to the top trends while also knowing what to spend their money on. It's a great initiative which shows Image Fabrics looks out for their customers and fans in ways more than one.