We always wonder what it would be like to see some of the most legendary cricketers play together. Reminiscing about the old days when Pakistan's most beloved sport (cricket) was played by our favorite champions. Of course, the sport is still one of our favorites and there's no denying that our teams have truly perfected the craft. That's what makes the news of Mega Stars League's (MSL T10) launch so special. Not only are the absolute all-time favorite Pakistani cricketers playing together but international cricketers will also be playing alongside them in the matches. The cherry on top of this already perfect ordeal is that some of the most superb talents of the media industry have also joined in the fun! Imagine your favorite batsman and bowlers playing alongside your favorite actors and musicians! Truly a dream come true for sports fans across the country. To announce the launch of the Mega Stars League, iconic cricketer Shahid Afridi and musician Mustafa Zahid held a press conference in Lahore earlier this week and buzz about the on-air matches has already made waves across the board. Afridi also announced that he, Mushtaq Ahmed, Inzamam-ul-Haq, and Waqar Younis will also play in the MSL which will be held in Rawalpindi, in September 2022.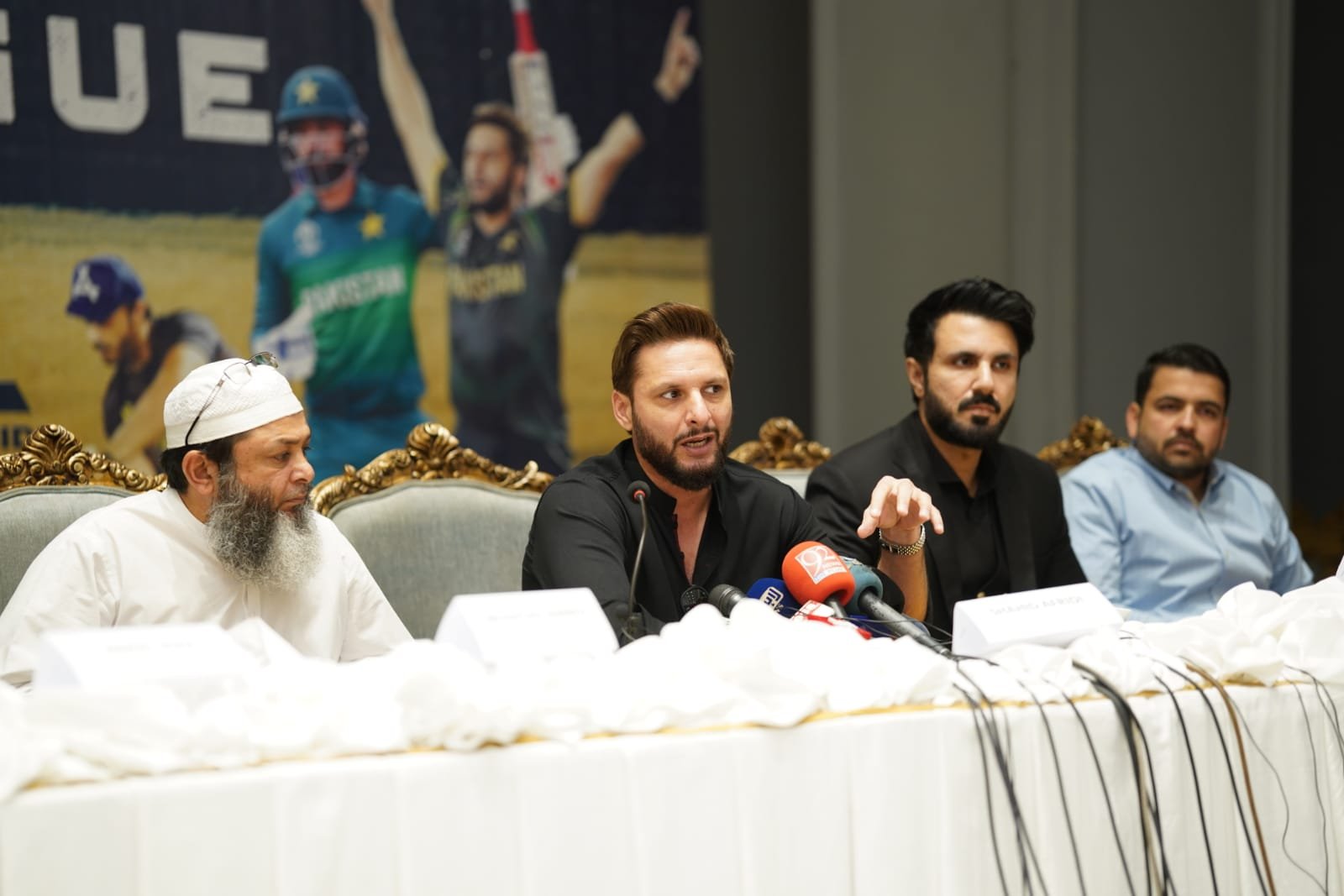 MSL will bring together over 100 celebrities from the showbiz industry who will travel at length and breadth to participate in the 7 days of cricket fun! For the first time in Pakistan, the television entertainment fraternity and local as well as  International Cricketers will come together to play in the Twenty-10 format in Mega Stars League (MSL). Celebrities along with fellow cricketers will showcase their cricketing skills, giving the audience a sight of thrilling matches fueled with entertainment for all. The "MSL T10 Blast" will include 90 minutes of action, 10 overs on each side, and will feature renowned superstars from the cricket, film, and television industries. Notable names who have carried a passion for the game of cricket will be partaking in the fast and explosive format with the expectation of getting the cricket-crazy fans of Pakistan on their feet.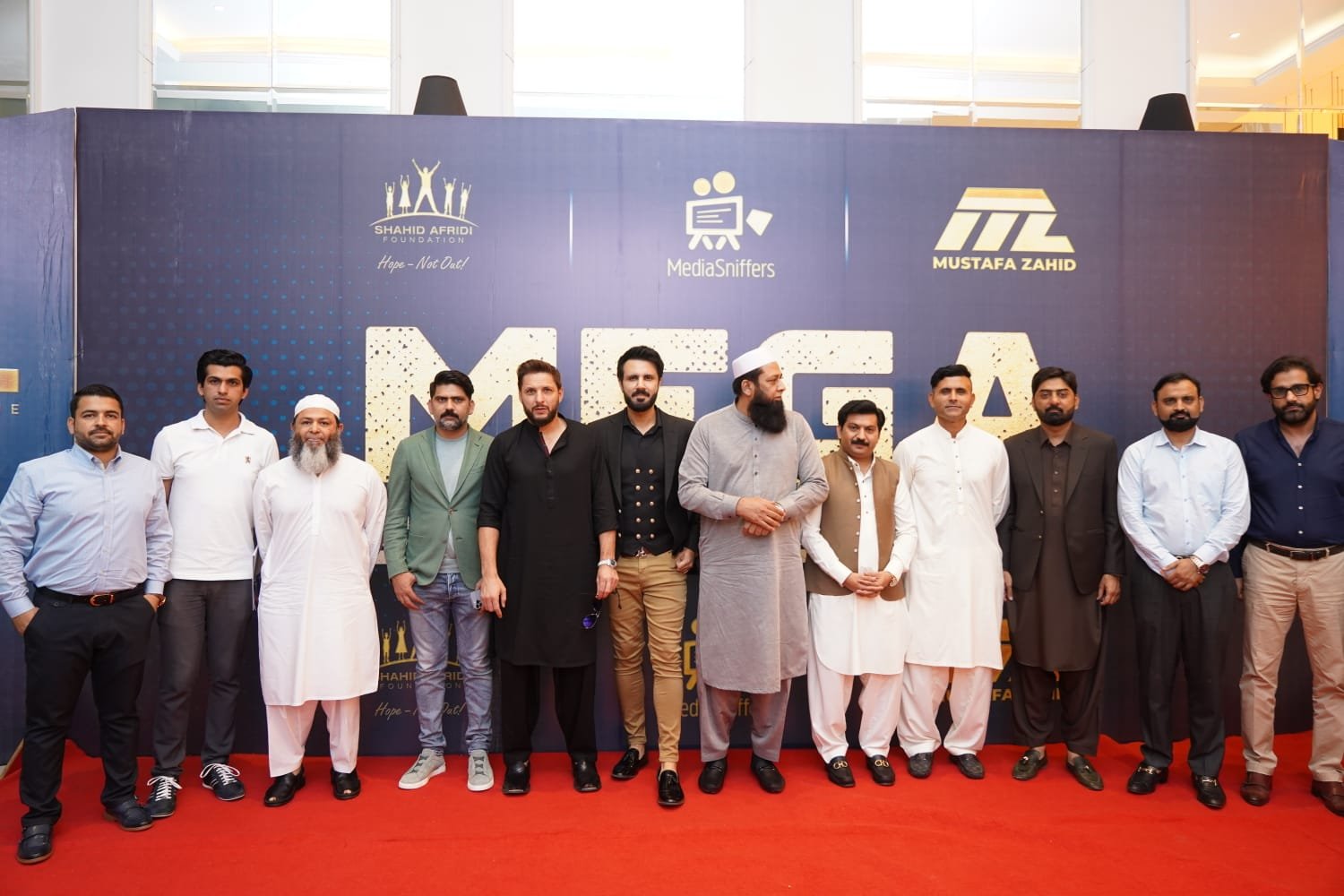 The Press Conference was presided by Shahid Khan Afridi, President of the League along with Mustafa Zahid, a well-known Singer, and Co-Founder of the league, MD, Adeel Riaz & CEO, Usman Arshad of Media Sniffers International, and Co-Founder of the league. The former cricket captain stated that the reason he decided to start this league is to financially support former cricketers, athletes, and sports journalists. The T10 format will have 6 teams participating with an array of A-listers and cricketers playing together.
Finally, at the end of the tournament, a giveaway of one check for Rs. 10 Million will be given to a deserving, retired cricketer. Also, 5 million will be donated to a dedicated person from the showbiz industry (actor or singer) and another 5 million will go to a devoted journalist. Furthermore, SAF along with MSL will launch a fund for musicians & journalists, who would like to excel in their respective fields. This fund can be applied through a simple form on the SAF Foundation Website. The hype over this brand new league is in full swing and we can't wait to catch all the action of Mega Stars League (MSL T10 Blast) really soon!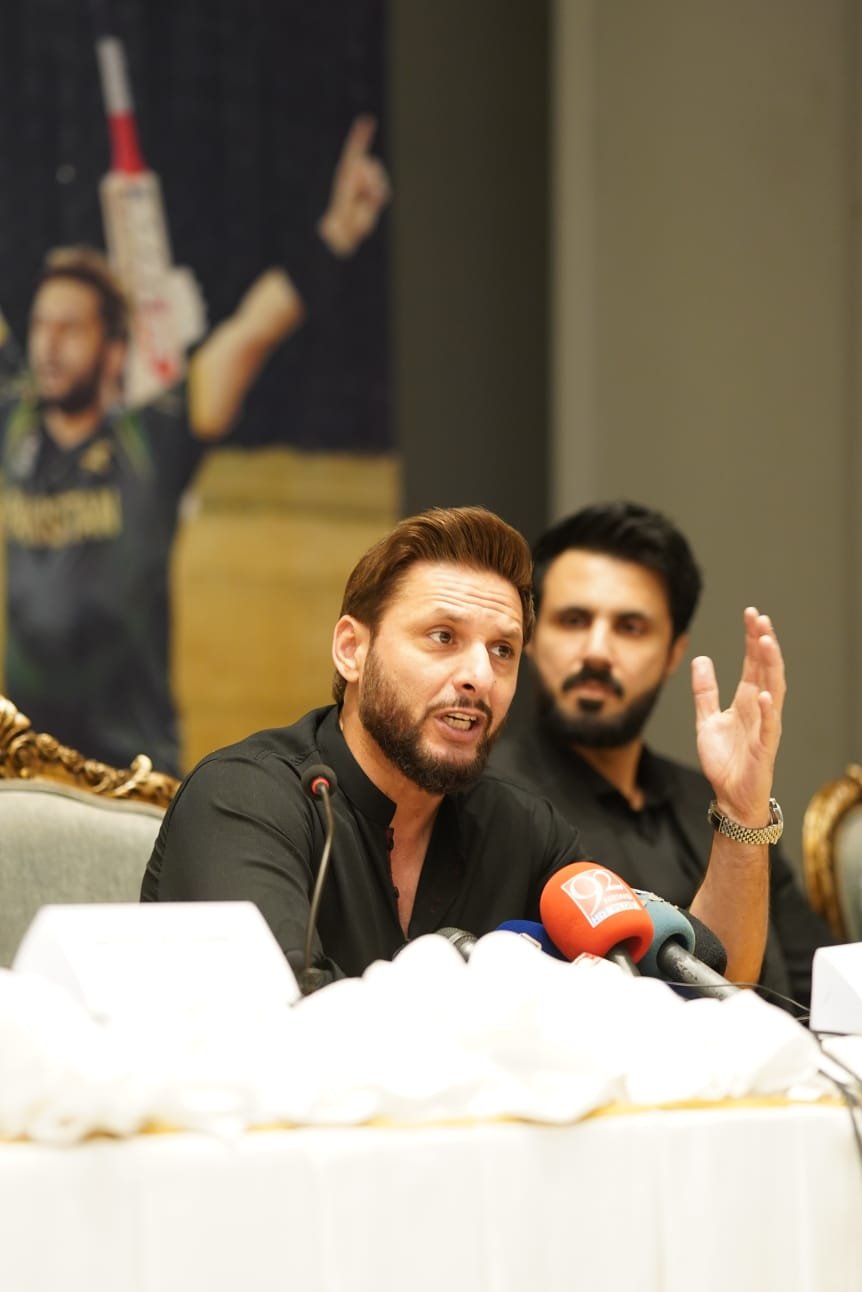 For more information on Mega Stars League (MSL T10) please click the link below: