In the latest installment of their Why Not Meri Jaan campaign, Pepsi Pakistan created an ad around women riding bikes.

We saw the campaign come to life with an All-Female Bike Rally on 22nd January, where fearless women bike riders took a #RideForChange.
The starting point for the rally was near Block 3 Clifton, where 400+ registered and licensed female bikers from Karachi rode in support of the cause of normalizing bike riding for women, all the way to Creek and back.
At the starting point, we saw a training zone for aspiring riders who also attended the event to be part of the movement. Sindh Police provided basic bike riding lessons and information on road safety rules. The trainees received a learner's permit upon registration.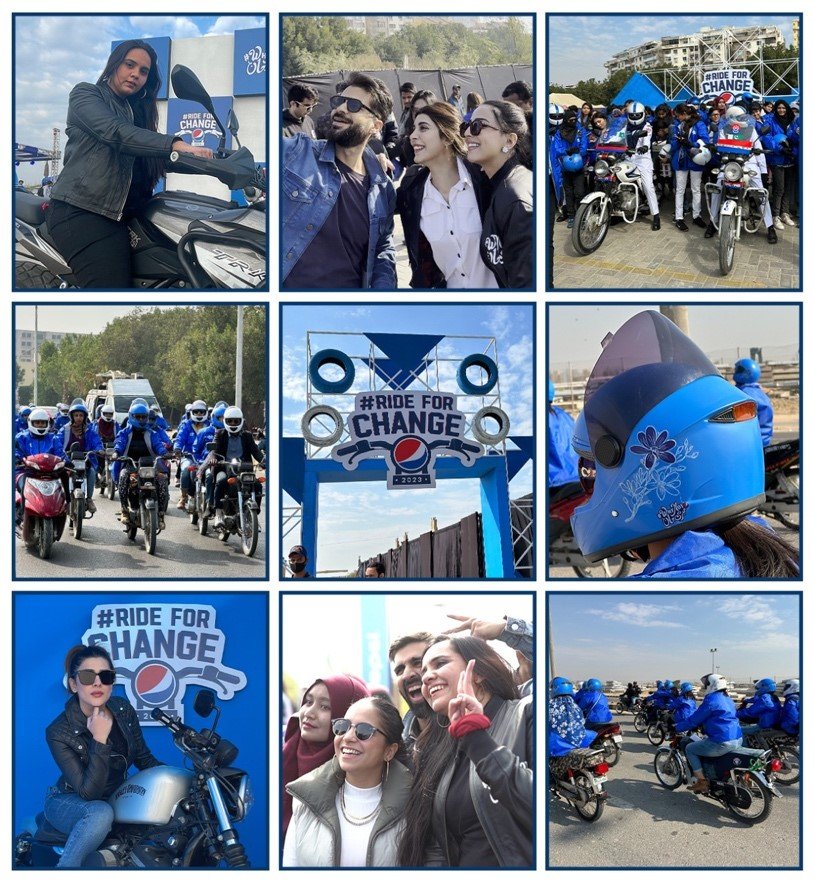 Pakistan's first female motorcyclist, Zenith Irfan was also present at the event. She lead the rally of 300+ real everyday female bikers who attended the event from all across Pakistan.
"When I started riding, my goal was to inspire women, give them the courage to dream & in-still hope in them.
Today, everything became possible!
Leading a rally of more than 400 women (@pinkriderspakistan) for @pepsipakistan, is one of my biggest dreams that became a reality." – Zenith Irfan
Kubra, Ushnah Shah, Urwa Hocane, Adnan Malik, Dino Ali, and many more notable female & male celebrities were present along with key influencers who came to show their support for female vehicle mobility as well as capture and engage in the experience in their own ways.
"#PepsiRideForChange 🏍 -what an incredible day of watching hundreds of female riders on their bikes on the streets of Karachi – lets's please Normalise this- Women everywhere in Pakistan should travel however they want whenever they want wherever they want and we should support them." – Dino Ali

View this post on Instagram
This rally significantly assimilated support for the initiative, and also kick-started a long-due conversation about gender roles and the importance to evolve our understanding of them.