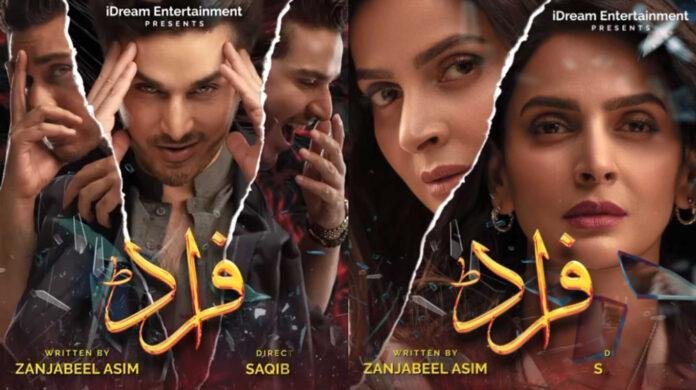 The new Pakistani drama serial 'Fraud' by ARY Digital is a star-studded drama starring the diva Saba Qamar, versatile Ahsan Khan, and dapper Mikal Zulfiqar. This is not the first time that these actors have worked together on a project. Fraud drama is nothing like the usual 'saas-bahu' storyline, it highlights a very pertinent issue that how fraud, and deceit are committed by trapping innocent girls, especially through the internet. In reality, it goes both ways sometimes even girls are also involved in dishonesty and deceit.
Ahsan Khan, the main lead of the drama serial has done justice with the role. He never fails to amaze us with his unique and interesting roles. He is known for always portraying a social issue in his drama serial. The Udaari star has once again taken up the challenging role of highlighting the issues that persist in our society. Fraud is not your usual drama serial, it is a story of deceit, dishonesty, and cheating.
The Storyline
The story revolves around an innocent and obedient girl Maya, the daughter of a school teacher, Nasir. The first two episodes that have already been aired depict how people lie on the internet and trap girls for Rishta. Tabraiz, Ahsan Khan, traps Maya and her family into marrying him. However, she marries him with a pure heart. But the teasers show that later Maya is standing alone at the train station searching for her husband soon after their wedding. It is speculated that Tabraiz will leave his wife and will just disappear from the scene. Seems like he marries girls and then leaves them. What makes us wonder is the role of Tabraiz's parents. They seemed like a decent, well-off family but are they that good to be true?